Asylum Seeker from Mali Hangs Himself at Milan Central Station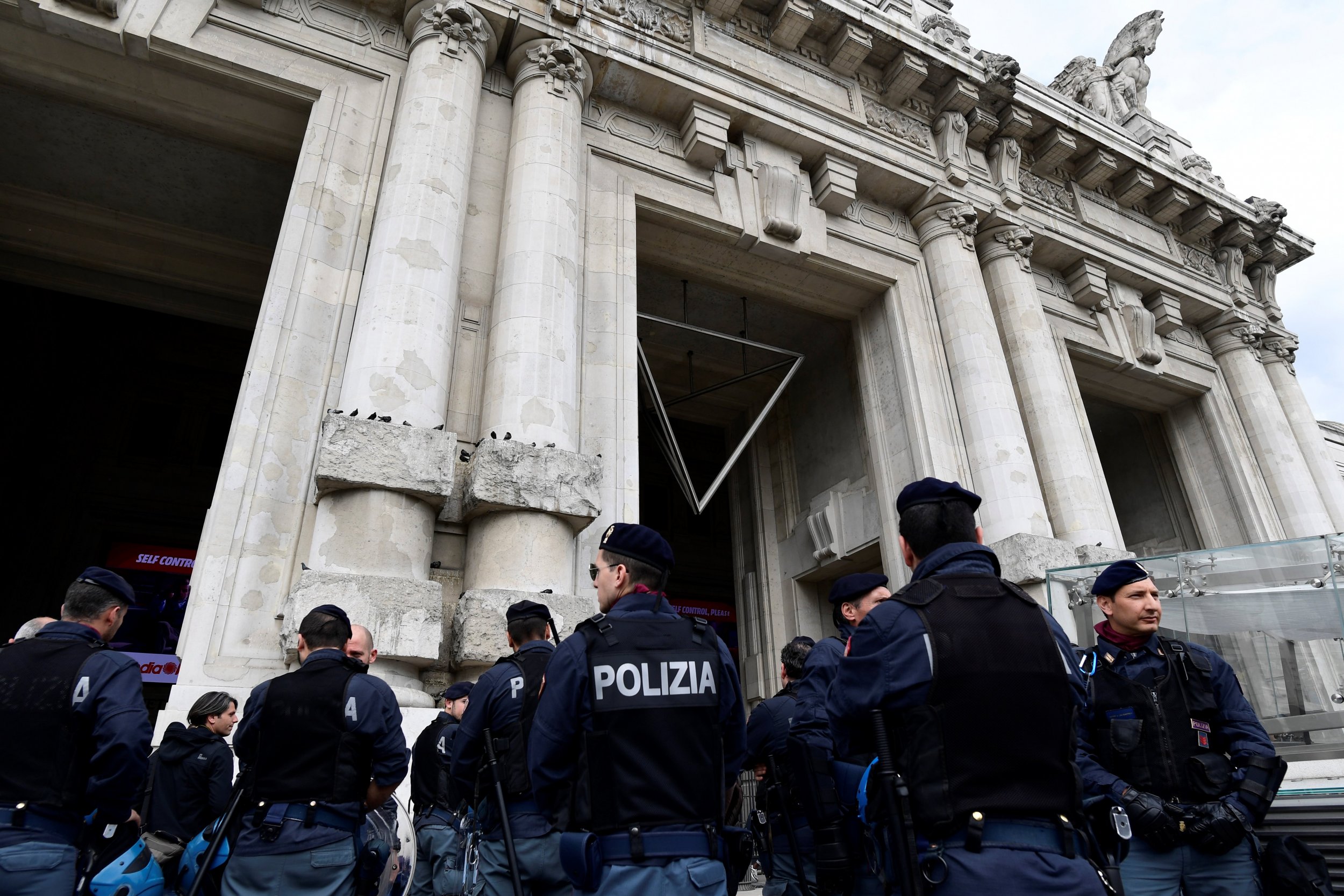 An asylum seeker hanged himself at the central station in Milan, just a few steps away from an emergency shelter.
The man climbed over a wall separating the railworks from the main street and suspended himself it. The authorities arrived at the scene shortly after midday (6am EST) on Sunday. The man was still breathing, but later died at hospital.
The man's identity was initially unknown as no document was found on his body and social workers in refugee shelters in the area were unable to identify him. The authorities later used his fingerprints to identify him as a 31-year-old from Mali, a sub-Saharan country plagued by jihadi militants. The man had been in Italy for at least a year and a half and had requested asylum.
There will not be an autopsy on the body and no other wounds were visible on the man, although the authorities will still try to clarify the circumstances surrounding the asylum seeker's death. A spokesman for the Italian military police, the Carabinieri, told Newsweek the name of the man won't be released to the press as authorities will attempt to notify his family first through diplomatic channels. He added that while there have been episodes of suicide among asylum seekers, this appears to be the first case to happen in such a public place.
Every day thousands of people, including commuters, tourists, street vendors and asylum seekers, frequent the busy central station in Milan, Italy's economic center. Police conducted a major operation at the station last Tuesday, closing access to the underground and taking 52 people into custody to verify their identities, although no arrests were made. Some people even discovered that their requests for asylum had been approved, Italian news agency Ansa reported. The operation occurred ten days after two soldiers on patrol reported light injuries after clashing with a group of migrants on April 21.
A far-right nationalist politician, Northern League party leader Matteo Salvini, streamed the police operation live on Facebook in an effort to support his anti-immigration stance. He was surrounded by a group of sympathizers, but a few people confronted him too. "When does the campaign ad end? I come here everyday to work, these are people fleeing wars," a man identifying himself as a social worker shouted at the politician.
Immigration is high on Italy's political agenda, as the country is struggling to arrange accommodation and handling of asylum requests. According to data from the International Organization for Migration (IOM), a United Nations agency that monitors migration flows worldwide, Italy has taken in around 80 percent of the almost 45,000 people who crossed the Mediterranean sea, mostly from Libya, since the beginning of 2017.
This weekend alone, the Italian coast guard, the European Union border agency Frontex and several nongovernmental organizations rescued nearly 6,000 people in a series of operations at sea, AFP reported. According to the IOM, 1,096 people died or are missing at sea so far this year.