Only 0.1% of Completed Asylum Applications Have Been Granted Under Trump Administration's 'Remain in Mexico' Rule
Of the nearly 50,000 asylum seekers who had been involved in the Trump administration's widely-condemned "Remain in Mexico" program by the month of September, only 11 had actually been granted asylum, according to recent data.
Data published by the Transactional Records Access Clearinghouse (TRAC) at Syracuse University shows that of the 47,313 people involved in the program as of September, less than 10,000 had seen their cases completed, while more than 37,000 were left pending.
Of those whose cases had been completed, 5,085 had faced removal orders, while another 4,471 saw their cases dismissed without a decision and at least 4 left through "voluntary departure."
Meanwhile, just 11 people saw their asylum requests granted, or, as The Los Angeles Times has reported, 0.1 percent of all completed cases.
Under the controversial "Remain in Mexico" program, or Migrant Protection Protocols, tens of thousands of asylum seekers have been forced to stay in Mexico while their immigration cases are processed in the U.S.
According to TRAC's data, of the more than 47,300 people affected by the program as of September, 47,091 were "never detained," while just 181 were detained in U.S. custody, with 41 people released.
The rest of those who were not detained would have presumably been sent to Mexico to await their proceedings.
TRAC's data also shows that the majority of the cases are being processed in Texas immigration court, with more than 34,000 cases being processed there as of September. Meanwhile, just over 34,200 cases had been processed in California.
The Trump administration has repeatedly sought to extend the Remain in Mexico program despite the protestations of immigration advocacy and human rights groups, who have warned that asylum seekers' lives are being put at risk the longer they are forced to wait in Mexican border towns.
Just last month, a father who had traveled to the U.S. border with his wife and two young children from El Salvador was killed in Mexico while waiting for his case to be processed in the U.S. under the MPP.
The family had arrived at the San Ysidro port of entry in San Diego, California, in May to formally request asylum, but were forced to wait in Tijuana, Mexico, where they were once again returned after expressing fears over being made to stay there during an immigration hearing on September 11.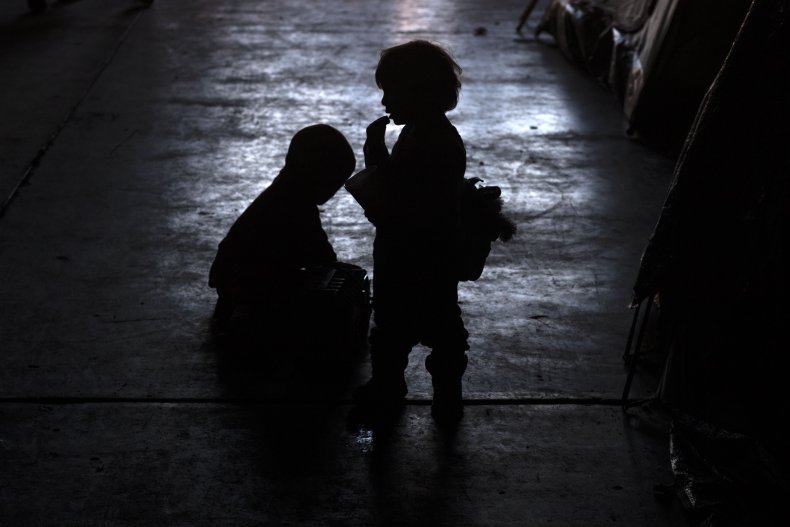 In an interview with Newsweek, the family's lawyer, Richard Sterger, said the father's death was "a tragic case, but we knew this was going to happen."
The Trump administration, he said, is "leading lambs to slaughter" by forcing already-vulnerable asylum seekers to wait in Mexico.
In a recent report, Human Rights First warned that it had identified at least 636 publicly reported cases of "rape, torture, kidnapping and other violent assaults against asylum seekers and migrants forced to return to Mexico by the Trump administration."
Among those reported attacks were at least 138 cases in which children were reported to have been kidnapped or nearly kidnapped while in Mexico due to Trump administration's policy.