Migrants In Mexico Tortured With 'Electric Shocks To The Genitals' And Forced To Witness Companions Being Raped, MSF Claims
Médecins Sans Frontières teams in southern Mexico say they are seeing an alarming rise in violence against migrants trying to make their way to the U.S. border, with criminal groups escalating the cruelty of their "torture methods."
In a report published on Wednesday, MSF said it had seen a surge in reports of kidnappings and violence against migrants in Tenosique, a town just west of the Mexico-Guatemala border.
The organization said it had already provided treatment to more people who were kidnapped in the span of less than a month than in the first eight months of this year, with migrants reporting having been "tortured, sexually assault and extorted."
"What we are seeing is an exponential growth in the number of kidnappings in this area and an increase in the cruelty and the torture methods used by criminal groups operating in this area," Gemma Pomares, MSF's head of medical activities in Tenosique, said in a statement.
"In less than a month, the MSF team in Tenosique has treated 11 migrants who were victims of kidnapping and torture. This figure is the same as the total number of kidnapping cases treated in the first eight months of this year at this location," Pomares said.
An increase in cruelty
In medical and psychological consultation conducted by MSF, multiple survivors reported that they had been taken to abandoned houses where they were forced to remove their clothes and tied up outside for hours in high temperatures.
Migrants said they were forced to endure difficult temperatures and inclement weather until they agreed to provide the phone numbers of their relatives, presumably so their families could be extorted.
MSF said its teams have had to treat patients for gunshot and knife wounds, in addition to having treat victims of sexual assault.
In some cases of sexual assault, migrants said they were forced to endure electric shocks to the genitals and anus, while others said they were forced to watch their companions being raped.
The 'consequences' of tightened migration policies
In a statement published by MSF, the organization's general coordinator in Mexico, Sergio Martín, blamed the apparent surge in criminal groups targeting migrants on tightened migration policies.
This chart, provided by Statista, shows the number of unaccompanied children and family units apprehended at the southern border in 2019.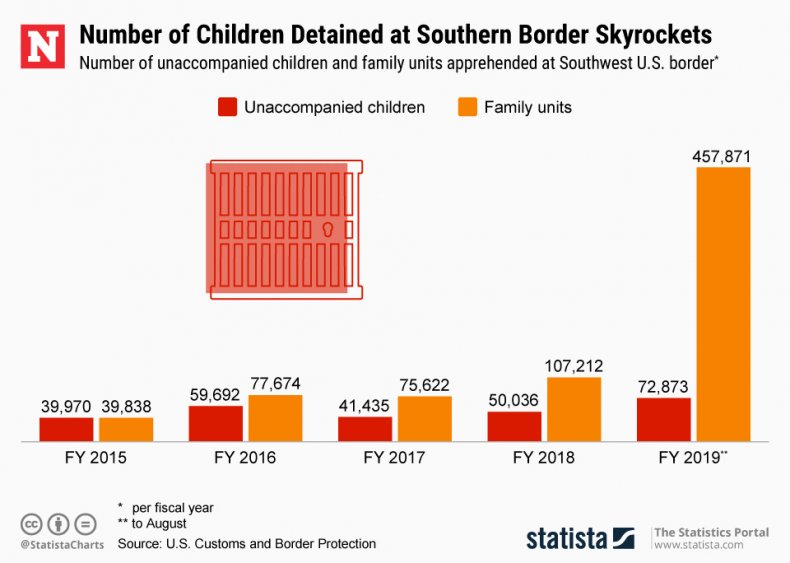 "What we are seeing are the humanitarian consequences of the tightening of migration policies, designed to inflict greater suffering on the thousands of people desperately escaping for their lives," Martín said.
With the Trump administration pressuring Mexico to do more to stop migrants from reaching the U.S. border, MSF has warned that the Mexican government's efforts to crack down on immigration "have forced migrants to go underground and take increasingly dangerous routes."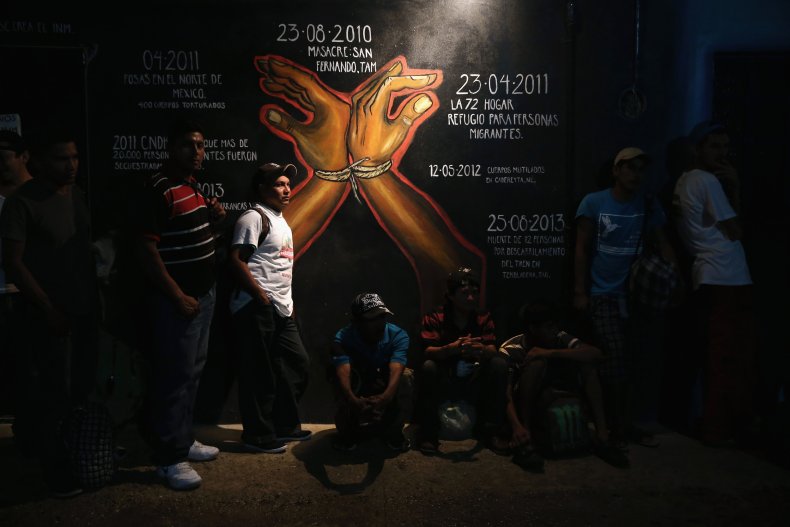 Once they do reach the U.S. border, however, asylum seekers face similar dangers in northern Mexican border towns where tens of thousands of people have been forced to wait for weeks, if not months, while the U.S. processes their immigration claims under the Trump administration's "Remain in Mexico" policy.
Under the widely condemned policy, asylum seekers, including thousands of children under the age of 18, have been forced to wait in Mexican border towns while their asylum claims are considered in the U.S.
MSF has been one of several groups that have sounded the alarm on the dangerous conditions that asylum seekers affected by the rule face, including kidnapping, torture, sexual assault and extortion.
A report released by Human Rights First earlier this month also raised concerns, with the organization identifying at least 343 cases in which asylum seekers forced to remain in Mexico had reported being "violently attacked or threatened" there, with some reporting having been kidnapped, assaulted and raped.
Despite multiple reports highlighting the abuse that asylum seekers have faced in Mexican border towns, the Trump administration expanded its Remain in Mexico policy earlier this week, bringing the number of U.S. ports of entry affected by the rule up to six.
In a statement, DHS Acting Secretary Kevin McAleenan said President Donald Trump was "using every tool available to address the humanitarian crisis at the border." The DHS chief said the Remain in Mexico policy was an "essential part of these efforts," and insisted that he was "confident in the program's integrity."