Tropical Storm Hanna has delivered the latest blow to hundreds of asylum seekers who have been forced to wait for months at a Mexican border camp in Matamoros for the slim chance of being granted refuge in the United States.
Over the weekend, Hanna battered the Matamoros campsite, causing wind and rain damage to the makeshift tents that some asylum seekers have been forced to call home for longer than a year now due to the Trump administration's Migrant Protection Protocols (MPP), which force asylum seekers to wait in Mexico while their asylum claims are processed in the U.S.
"We are suffering a lot," Adrian, a Venezuelan man who has been waiting in Matamoros with his wife and 5-year-old son for nearly a year for their family's asylum claims to be heard, told Newsweek on Sunday.
'It's very dangerous'
The camp had just been starting to recover from recent downpours and now, in Hanna's wake, "there has been a lot of rain," said Adrian, whose real name, along with the names of all other asylum seekers mentioned in this article, has been withheld over fears of retribution. "It's very dangerous and we are living in fear," he said, in an interview translated from Spanish.
If heavy rains continue in Matamoros, the camp may have to be evacuated, Andrea Leiner, the strategic operations director of Global Response Management (GRM), a volunteer group working on the ground to provide medical assistance and support to asylum seekers, told Newsweek.
"The main concern is the rise of the river," she said. At baseline, the river is approximately 4 feet, she said. As of Sunday, however, it had risen to around 9.1 feet, with a continued rise expected over the course of the week.
"At 14 feet, we will begin evacuations in accordance with local guidelines," she said.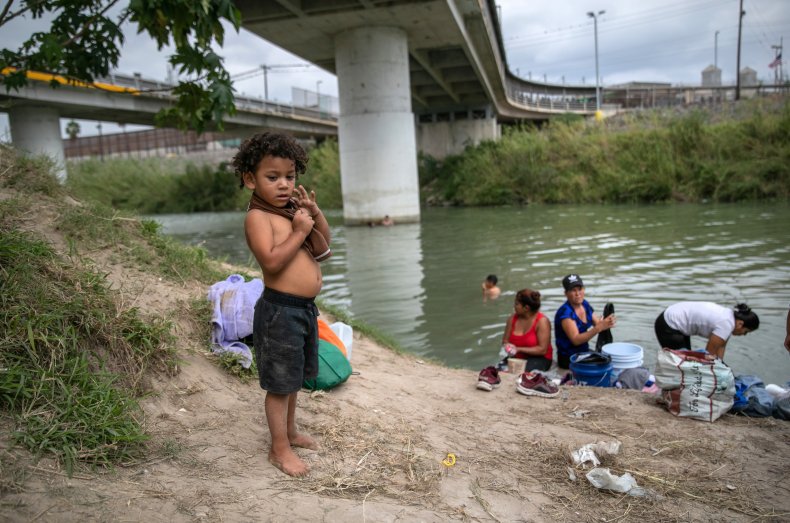 For Adrian and his family, the situation at the camp has become beyond unbearable.
Asylum seekers, he said, live in constant fear of Mexican cartels operating in the area, where kidnappings and violence are far from uncommon in a region assigned the same "Level 4" "Do Not Travel" advisory from the U.S. government as conflict zones in Syria.
"Do not travel due to crime and kidnapping," the State Department's travel advisory website warns.
Threat of violence
For asylum seekers at the makeshift Matamoros camp, the possibility of being physically assaulted or kidnapped, often for extortion, or potentially killed, is a constant fear.
One photo shared with Newsweek by an asylum seeker at the camp showed how a male asylum seeker had been brutally beaten by members of a criminal group in the area after he bathed in the "wrong" part of the Rio Grande.
"It is inhumane, all that we have to go through and still they do not want to give us the opportunity to go to the U.S.," said Mauricio, who shared the photo and who also traveled to the U.S. border from Venezuela, told Newsweek.
In addition to the constant threat of being targeted by criminal groups in Matamoros, asylum seekers have also had to live under the fear of catching coronavirus, with the first confirmed cases of COVID-19 being reported at the camp in late June.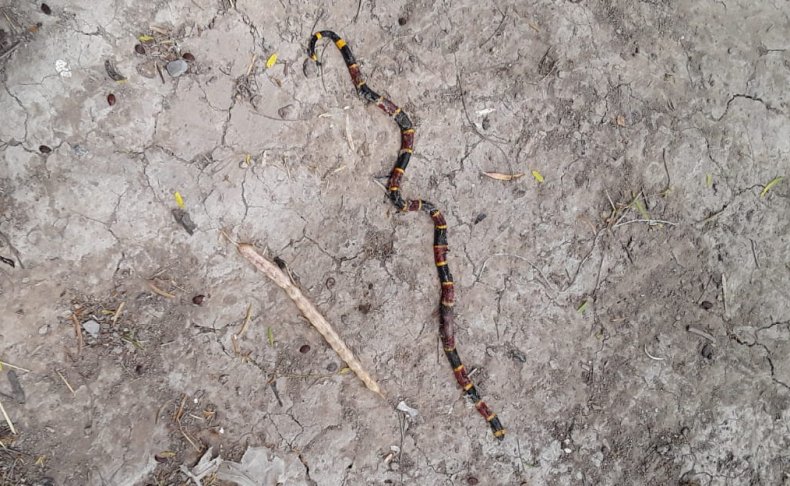 If more asylum seekers contract the virus, GRM will be there to provide medical assistance. However, they are doing so without assistance from the U.S. government.
All of the assistance that asylum seekers receive at the Matamoros campsite has come from volunteer efforts coordinated between American and Mexican organizations and volunteers across the border.
Dr. Belinda Arriaga, an assistant professor at the University of San Francisco and a member of the Bay Area Border Relief team who put asylum seekers in touch with Newsweek, said she has seen the situation at the Matamoros border camp worsen in the midst of the pandemic as the months have gone by.
"[It] is really bad," she said. "I get calls from kids regularly. They're telling me they're exhausted, they're scared."
Many children at the camp have lost the will to eat regularly, Cesar, an asylum seeker whose family has been living at the Matamoros encampment for a year now, told Newsweek,
Some, he said, have fallen ill and do not feel they can eat, while others are "sick of the poor quality of food and hygiene in this place."
"They are also affected by depression," said Cesar, who lives at the camp with his wife and their three children, ages, 14, 10 and seven.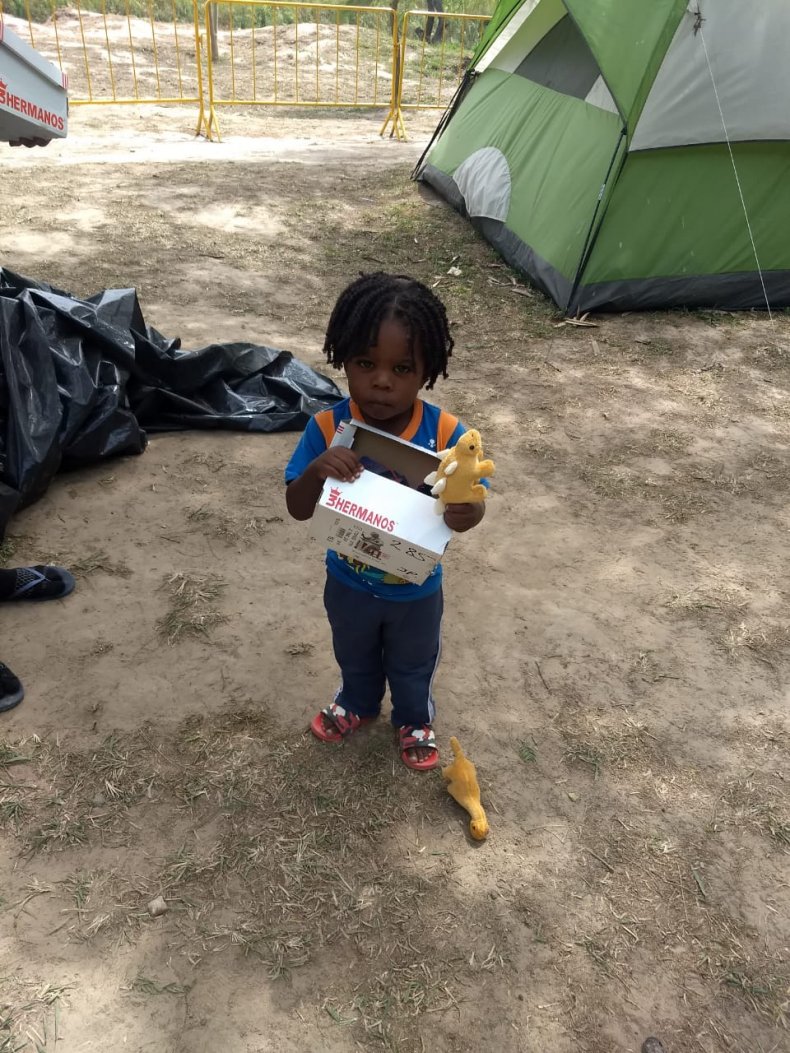 No end in sight
As it stands, there appears to be no clear end in sight to the waiting that asylum seekers in Matamoros have faced.
Still, asylum seekers told Newsweek they have no plans to try to return to their home countries, with some asserting that turning back could be a deadly decision.
"We cannot go back because we are victims of organized groups," Javier, a father from El Salvador who has been waiting in Matamoros with his wife and 4-year-old daughter for six months "without any response" from the U.S. government on his asylum bid, told Newsweek.
"If we return, it will only mean losing our families and our lives," he said.
Asylum seekers also took comfort in the belief that the U.S. government's treatment was not reflective of America as a whole.
"The bad decisions of one administration do not reflect the thinking of millions of Americans," one asylum seeker told Newsweek. "Of course, the United States is better than returning. It's a country that offers opportunities to improve your life."
Newsweek has contacted the Trump administration for comment.