Over 26,000 Trump-Era Asylum Seekers Still Waiting for Case Ruling, Report Shows
More than 26,400 asylum seekers have not received a court ruling yet and remain in the Migrant Protection Protocols program. Although President Joe Biden announced he would dismantle MPP on his first day in office, these cases have yet to be moved out of that program, according to a report from Transactional Records Access Clearinghouse (TRAC).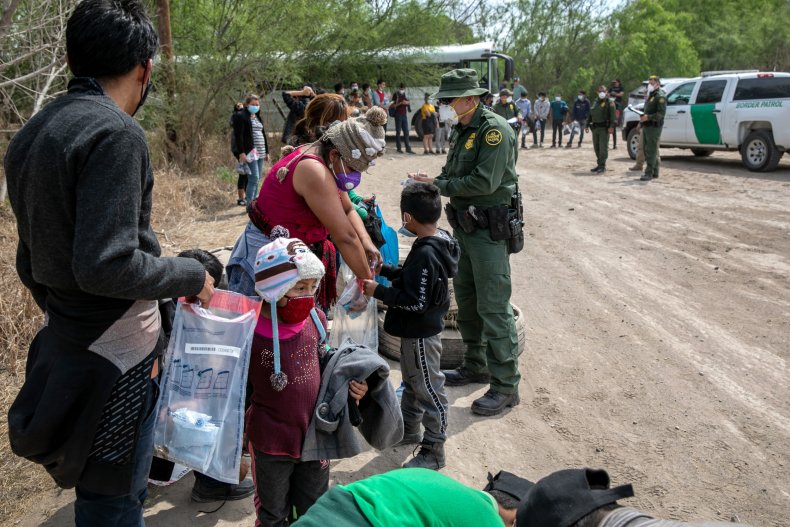 The cases are holdovers from the Trump administration, which began the program in 2019. TRAC, a nonprofit and nonpartisan data gathering, data research and data distribution organization at Syracuse University, evaluated cases from the end of January 2021 through March 31.
It studies found that 3,911 asylum seekers were allowed into the country after their cases were transferred from MPP to U.S. immigration courts. Under the Trump administration, only 2,987 migrants had their cases transferred out of MPP since it began in 2019.
MPP, which is often referred to as the "Remain in Mexico" program, was started by the Department of Homeland Security as an effort to restrict those seeking asylum from entering the country. It began in January 2019, but the DHS officially ended it under the Biden administration and began admitting people in the program into the U.S.
When Donald Trump started MPP, over 71,000 asylum-seeking migrants were admitted into the program. Most of those asylum claims were dismissed or failed to provide adequate information for their cases to proceed.
"Joe Biden ended the program when he entered the White House, and since then he has tried to process those individuals who are waiting in Mexico," Austin Kocher told Border Report recently. Kocher is a research assistant professor at TRAC. "We were interested in seeing how many of those cases had actually been transferred out of MPP courts to non-MPP courts across the country."
The researchers noted most of the migrants who were once in MPP but taken out came into the country via the Gateway International Bridge in Brownsville, Texas. Meanwhile, 1,719 MPP cases were transferred from the MPP court in Brownsville, which represent 27 percent of all the pending cases, and 1,357 (12.5 percent) cases have been transferred since January in El Paso.
Migrants who crossed over from Matamoros, Mexico, had been living by the Rio Grande River near Brownsville for more than a year. Border Report described conditions at the refugee camp as "filthy and muddy." Jill Biden visited the camp in December 2019, and her husband announced his decision to suspend the program during his first day in office.
Kocher told Border Report that TRAC is evaluating how the recent influx of immigration cases, mostly along the Texas border, may affect future immigration cases. Already, 1.3 million immigrants are being processed in U.S. immigration courts.