Atatiana Jefferson's Neighbor on Calling Police Before She Was Shot in Apartment: 'I Have to Grapple With This'
The night Atatiana Jefferson was shot in her home in Fort Worth, Texas, it started with a phone call to police by her neighbor, James Smith.
Smith hasn't been able to sleep much since then, he told the Fort Worth Star-Telegram.
The 62-year-old noticed Jefferson's doors were open and lights were on later than usual Saturday night, which prompted him to call a non-emergency police number to check on Jefferson. Smith thought police would knock on the door or loudly announce their presence like they did for past "welfare checks" in the neighborhood, according to the paper, but instead former officer Aaron Dean shot Jefferson through a back window, killing her almost instantly.
"All they had to do was come and make sure that they were OK," Smith told the Star-Telegram.
"I have to grapple with this and come to it in my own terms," he said.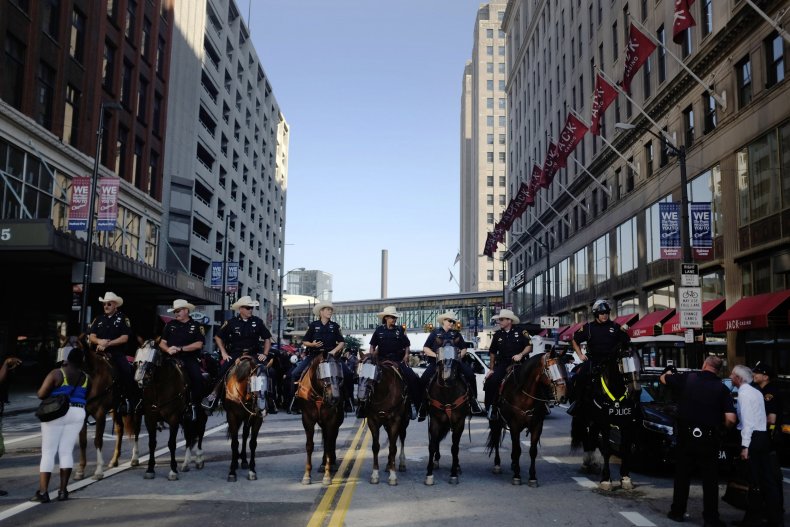 Smith said he's received widespread support on social media and in person. People have even shown up at his front door, according to the paper, just to shake his hand or offer him a card.
"Because it's a human tragedy," he told the Star-Telegram, "and because they may need the police department one day, and now everybody's second guessing — 'Do I want to take that chance?'"
Last week, the Fort Worth Police Department said officers searched the perimeter of Jefferson's house and observed a person standing inside the residence near a window. In body camera footage released by the department, an officer can be heard shouting, "Put your hands up! Show me your hands!"
Dean then drew his weapon, "perceiving a threat," and fired one shot, police said. Jefferson was pronounced dead on the scene and appeared to have a firearm, according to Fort Worth police. Before their arrival, Jefferson was playing video games with her nephew.
A few days later, interim police chief Ed Kraus said he was "deeply sorry" for the fatal shooting.
"This incident has eroded the trust that we have built with our community and we must now work even harder to ensure that trust is restored," Kraus said in a press conference.
Monday, Fort Worth officers arrested Dean hours after he resigned, according to a statement. He has been charged with murder.
"We feel and understand your anger and disappointment and we stand by you as we work together to make forth Worth a better place for all of us," the department said in a statement.