Atheism Doesn't Fly in the Air Force, Group Says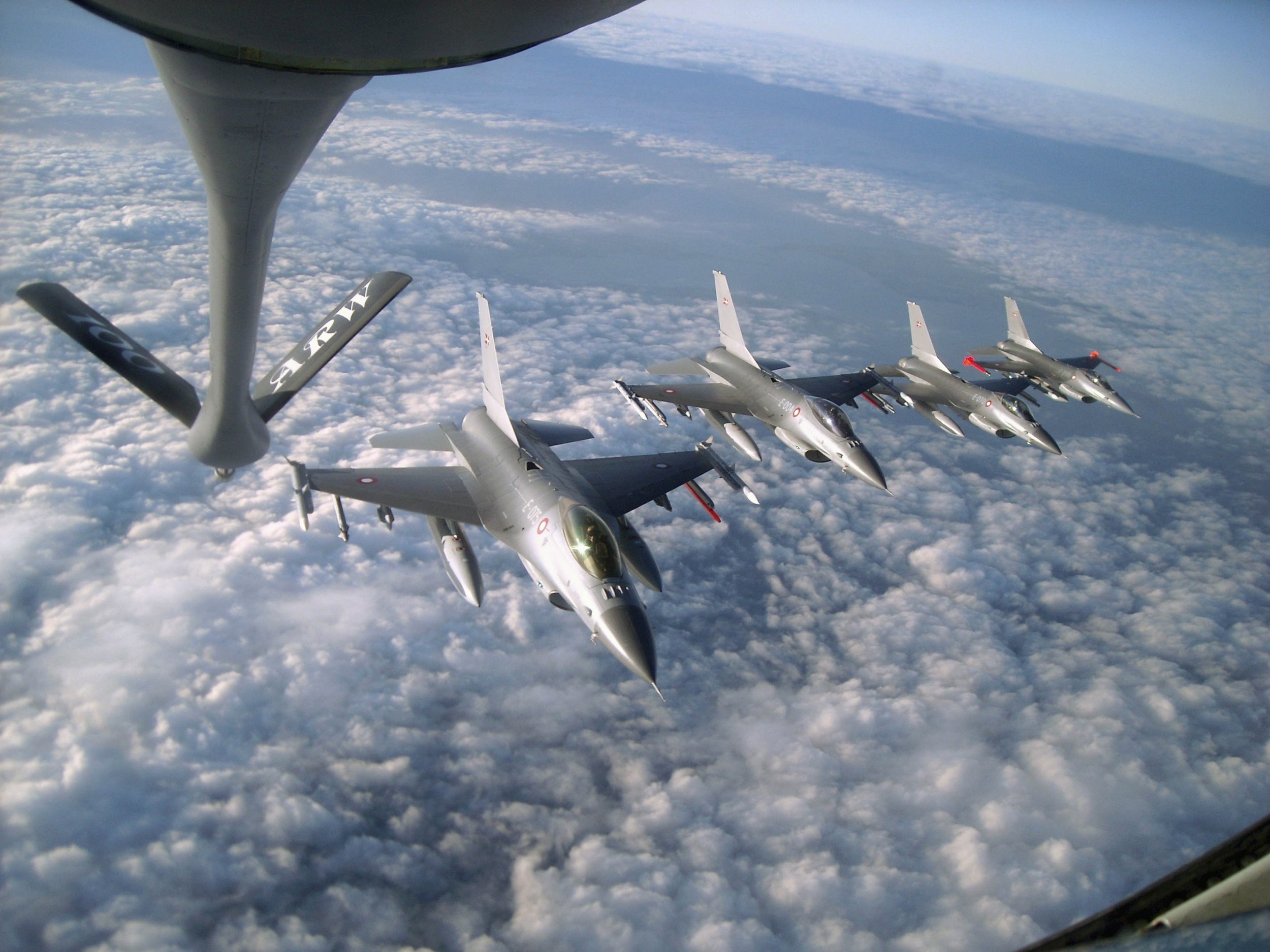 An atheist airman at Creech Air Force Base in Nevada says he was told by his superiors to recite an oath containing the phrase "so help me God" or leave the air force. When the unnamed airman submitted his contract for reenlistment with the same phrase crossed out, the Air Force refused to accept it, Air Force Times reports.
The American Humanist Association, a group which advocates for civil liberties for atheists, says it is prepared to sue if the airman is not reenlisted. "The government cannot compel a non-believer to take an oath that affirms the existence of a supreme being," Monica Miller, an attorney with the AHA, told Air Force Times. "Numerous cases affirm that atheists have the right to omit theistic language from enlistment or reenlistment contracts."
The directive that dictates the oath a servicemember must take when enlisting or reenlisting in the air force was quietly updated late last year to include the phrase "so help me God." Previously, servicemembers were allowed to omit the phrase. The language was changed, Air Force spokeswoman Rose Richeson told Air Force Times, to comply with a 1962 update to the U.S. Code.
Removing "so help me God" from the Air Force directive would require an act of Congress, the Air Force said.
Why the Air Force is only now updating its directive to comply with a 52-year-old law remains unclear, but a representative from the USAF Press Desk told Newsweek the Air Force is looking into the question.