'Atheist Day' 2018: Billy Joel, Emma Thompson and More On Why God May Not Exist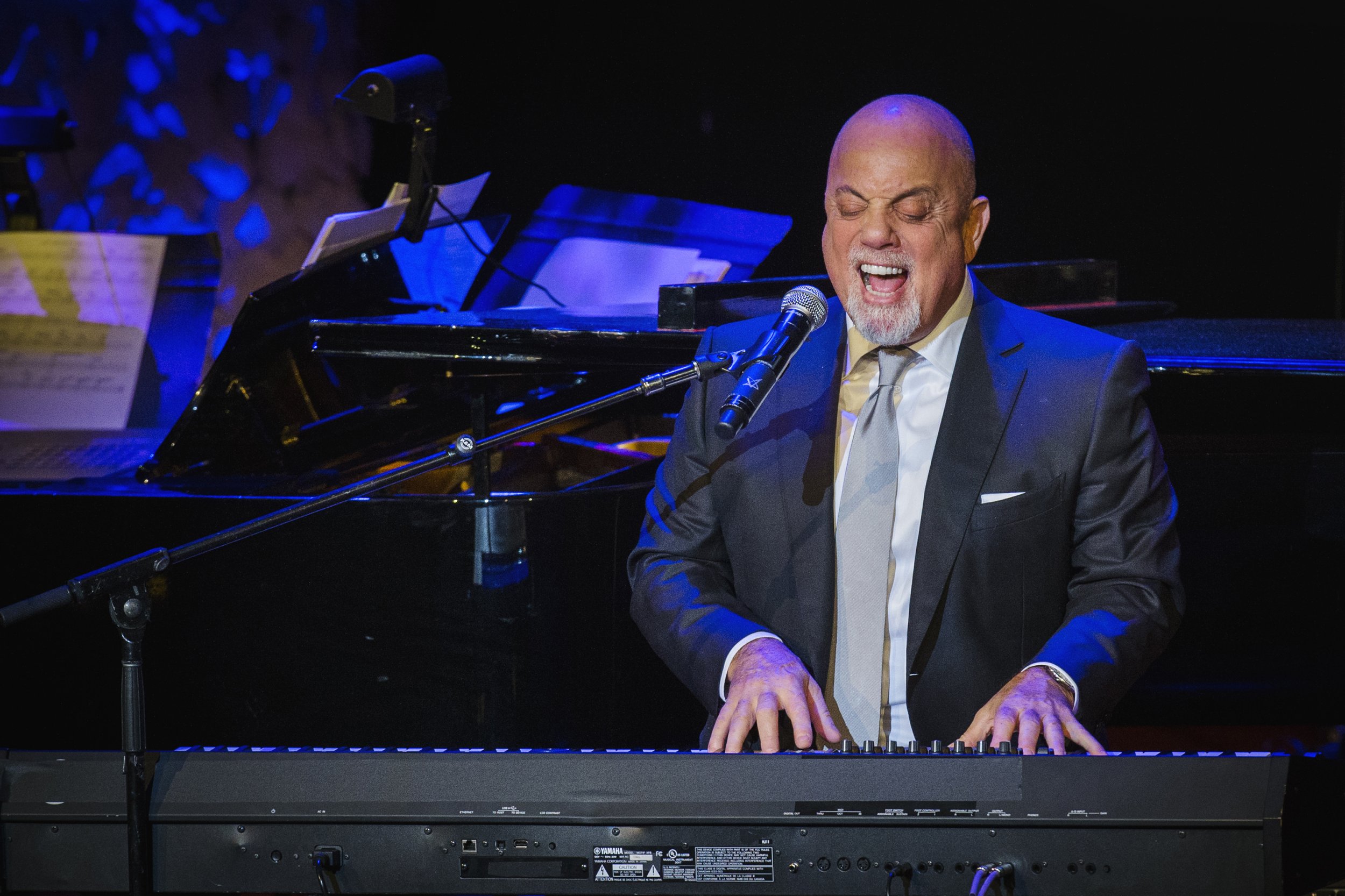 In a somewhat ironic turn of events, this year Easter falls on April 1, 2018—meaning this year the Christian holiday shares its day not only with April Fools' Day, but also with "Atheist Day."
Though not an official holiday like the National Day of Reason—which is celebrated every first Thursday in May—"Atheist Day" came about after a satirical 2003 internet story reported on a fictional court case in which a judge declared that April Fools' Day was a holiday for atheists. The story was mistaken for real, and ever since, some atheists have taken the day in stride.
So, in the spirit of this informal "Atheist Day," here's a look at some famous atheists and their beliefs.
Billy Joel
It's no surprise that the singer-songwriter behind "Only the Good Die Young"—which includes the lyrics "I'd rather laugh with the sinners than cry with the saints"—is an atheist. Joel confirmed his belief in a 2010 interview with Howard Stern when the host asked him if he believed in a god. "No, I'm an atheist," Joel replied. "I tried it all on. I used to go to mass when I was a little kid. I liked the sound of the acoustic in the church. The singing always got to me. No matter what the religion was, the acoustics were great."
Emma Thompson
The 58-year-old Academy Award winning British actress made her thoughts on religion very clear in a 2008 interview with The Australian, the biggest national newspaper in Australia. "I'm an atheist; I suppose you can call me a sort of libertarian anarchist. I regard religion with fear and suspicion. It's not enough to say that I don't believe in God. I actually regard the system as distressing: I am offended by some of the things said in the Bible and the Koran, and I refute them."
"I think that the Bible as a system of moral guidance in the 21st century is insufficient, to put it mildly," Thompson continued. "I feel quite strongly that we need a new moral lodestone if we can't rely on what is inside our own selves. Which I think, actually, is pretty reliable."
Arian Foster
Former NFL player Arian Foster, previously the Houston Texans' running back, famously revealed he was an atheist in an ESPN profile in 2015—one of the first pro-athletes to do so before retirement. (Foster announced his retirement a year later.) In the profile, Foster described fielding skepticism from his teammates on his lack of faith.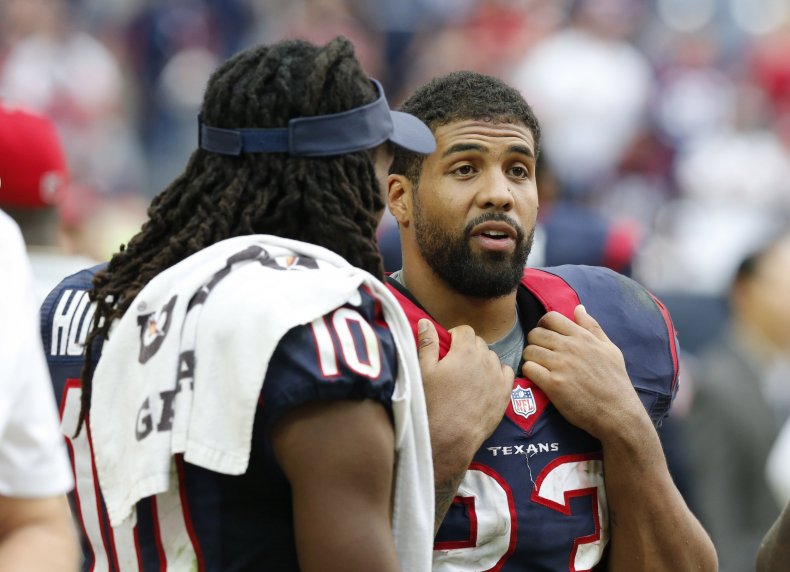 "I get the devil-worship thing a lot," the footballer said. "They'll ask me, 'You worship the devil?'" he says. "'No, bro, I don't believe there's a God, why would I believe there's a devil?' There's a lot of ignorance about nonbelief. I don't mean a negative connotation of ignorance. I just mean a lack of understanding, a lack of knowledge, lack of exposure to people like me."
Of his controversial decision to come forward with his belief (or lack thereof), Foster said: "People might say, 'I don't want an atheist representing my team.' Now, though, I'm established in this league, and as I'm digging deeper into myself and my truth, just being me is more important than being sexy to Pepsi or whoever. After a while, what's an extra dollar compared to the freedom of being you? That's the choice I made."
Daniel Radcliffe
The British actor best known for his role as Harry Potter revealed he was an atheist in a 2009 interview with Esquire Magazine, and added that he was an admirer of Richard Dawkins, an evolutionary biologist known for his criticism of creationism and intelligent design.
"I'm an atheist, but I'm very relaxed about it," Radcliffe said. "I don't preach my atheism, but I have a huge amount of respect for people like Richard Dawkins who do. Anything he does on television, I will watch." The actor went on to acknowledge his comments would not be well-received by Christians. "There we go, Dan, that's half of America that's not going to see the next Harry Potter film on the back of that comment," he joked.
Julianne Moore
The Academy Award-winning actress opened up to The Hollywood Reporter in 2015 about what she doesn't believe in: God.
"I learned when my mother died five years ago that there is no 'there' there," she said. "Structure, it's all imposed. We impose order and narrative on everything in order to understand it. Otherwise, there's nothing but chaos.
Moore proudly owned the idea of creating her own success, no help from a god or anything else needed. "The idea that you're the center of your own narrative and that you can create your life is a great idea," she said. "I totally believe it. I've been really lucky, but I feel I've completely created my own life."