Atheist Group Asks IRS to Probe Megachurch Over Pro-Trump Rally, Says Event Violates Rule Banning Political Participation
An atheist group advocating for the separation of church and state has written a letter to the IRS asking that an upcoming rally for President Donald Trump be investigated due to it being hosted by a Miami, Florida megachurch, in violation of IRS regulations on nonprofit organizations, including churches.
Rebecca Markert, the legal director of nonprofit Freedom From Religion Foundation (FFRF), sent the letter Tuesday to Mary Epps, who leads the IRS's Exempt Organizations Examinations department. In the letter, Markert says IRS rules are being thwarted because Ministerio Internacional El Rey Jesús (King Jesus International Ministry) plans to host the rally, set for Friday in Miami.
"FFRF respectfully request that the IRS commence an immediate investigation into King Jesus Ministry's violation prohibiting 501(c)(3) organizations from participating in and/or intervening in a political campaign," wrote Markert. "The IRS should take appropriate action to remedy any violations that occurred or which continue to occur."
FFRF was founded in 1976 by activist Annie Laurie Gaylor and her mother Anne Gaylor. The younger Gaylor currently serves as the foundation's co-president along with her husband Dan Barker, a former evangelical pastor. The group are known for making legal challenges against religious intrusion into government.
Rally host and King Jesus International Ministry pastor Guillermo Maldonado, who calls himself an "apostle," reportedly asked his congregation to come to the Trump rally despite any concerns caused by the fact that many church members are said to be undocumented immigrants.
"You don't have to be a citizen. And I will give you an affirmation as your spiritual father and your pastor," said Maldonado during a Sunday church service, according to The Miami Herald. "I ask you: Do you think I would do something where I would endanger my people? I'm not that dumb."
The pastor suggested that followers would be doing their religious duty by ignoring concerns about their own safety in favor of supporting him and attending the Trump rally.
"Don't put your race or your nationality over being a Christian," he said, according to the paper. "Be mature ... If you want to come, do it for your pastor. That's a way of supporting me."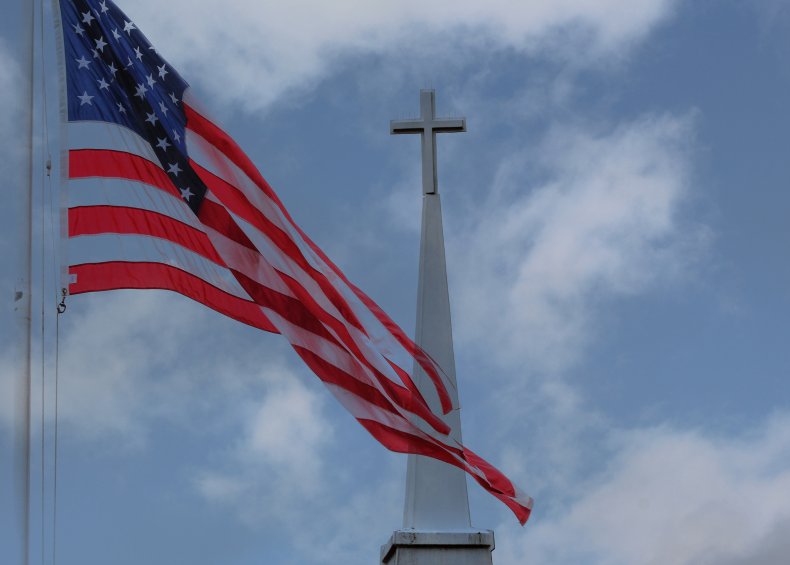 FFRF says the event clearly violates rules implemented by the Johnson Amendment to the IRS tax code, which states that churches and religious groups risk losing their tax exempt status unless they refrain from "participating in or intervening in any political campaign on behalf of (or in opposition to) any candidate for public office."
"In urging congregants to come to a political rally, and in hosting the political rally, King Jesus Ministry appears to have inappropriately used its religious organization and 501(c)(3) status by intervening in a political campaign," Markert wrote in the letter. "It violated IRS regulations by seemingly expressing its support for a candidate in the November 2020 presidential election."
Trump has falsely claimed that he "got rid of" the amendment by executive order. Although he did direct the Treasury Department to be lenient in their enforcement of the law, he lacks the constitutional authority to repeal the legislation by executive order.
"It would be hard to imagine a more overt and flagrant violation of ethics and the IRS code than this planned rally," said Gaylor in a press release. "But perhaps it is not surprising, given the president's incessant and untrue mantra that the Johnson Amendment has been repealed."