Athletes, Celebrities and Politicians React to the News of Kobe Bryant's Death
Former basketball player Kobe Bryant was killed on Sunday along with his 13-year-old daughter Gianna and seven other people in a helicopter accident in Calabasas, California. He was 41.
Naturally, the news of the tragedy has generated numerous reactions on social media, including from sports stars, celebrities and politicians.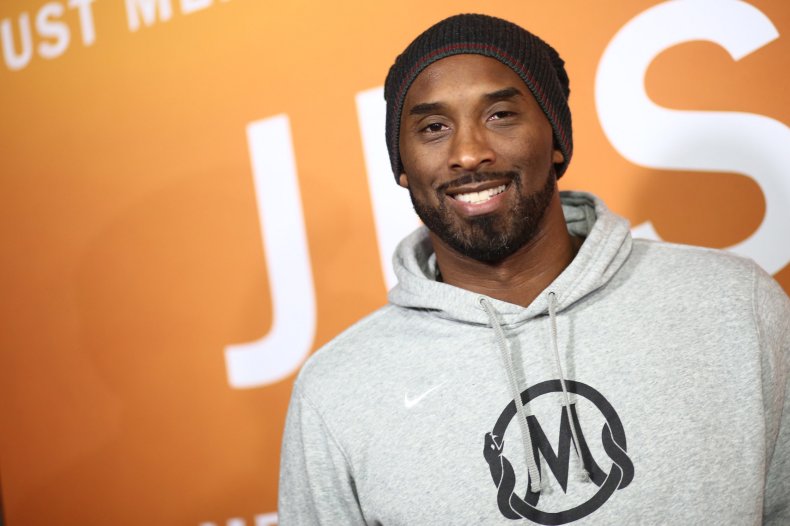 Basketball great Shaquille O'Neal, who was Bryant's teammate on the Los Angeles Lakers, wrote on Twitter: "There's no words to express the pain Im going through with this tragedy of loosing my neice Gigi & my brother @kobebryant I love u and u will be missed. My condolences goes out to the Bryant family and the families of the other passengers on board. IM SICK RIGHT NOW"
"I'm so sad and stunned right now," musical artist John Legend wrote on Twitter. "In Staples Arena, where Kobe created so many memories for all of us, preparing to pay tribute to another brilliant man we lost too soon, Nipsey Hussle. Life can be so brutal and senseless sometimes. Hold on to your loved ones. We miss you, Kobe."
Fellow NBA player Dwyane Wade also shared a tweet that appeared to be a reaction to Bryant's death.
The Congressional Black Caucus of the United States Congress also paid tribute to Bryant in a tweet. The account termed him "[o]ne of the greatest NBA players of all time."
"Kobe Bryant's accomplishments surpassed sports," the tweet from the account read. "He inspired generations of athletes on & off the court. May he & all those lost in this accident Rest In Peace."
Comedian and actor Richard Lewis lauded Bryant's athletic accomplishments and personality.
"The Kobe news is just awful," he wrote. "Having spent two years at the Turner Sports family I know how hard this will hit everyone around basketball. He was a beloved icon and even his rivals couldn't stay mad at him. We're all deprived of seeing what greatness he would have achieved next."
Tennis icon Billie Jean King sent her condolences to Bryant's friends, family and team members.
"This is a horrible tragedy," she wrote. "Kobe was one of the best to ever play the game of basketball. May he Rest In Peace."
California Senator Kamala Harris expressed her condolences, writing: "Devastating news for Los Angeles and the entire country. Kobe Bryant's impact on basketball and sports was unquestionable. He will remain an inspiration to many for years to come. My heart goes out to his family and loved ones."
President Donald Trump also referenced Bryant's death, and wrote that it was "terrible news" that the "basketball great" had passed.
New England Patriots quarterback Tom Brady wrote: "We miss you already Kobe."
Author Roxane Gay wrote that her feelings were with Bryant's wife, Vanessa, and their children.
"There are going to be a lot of complicated reactions to Kobe Bryant's death but I feel all the sympathy in the world for Vanessa Bryant and their four daughters," Gay wrote 41 is so young. And he had a spectacular professional career."
Ashley Scott, an actress, said that Bryant's death was "heart breaking."
"God bless your family @kobebryant through this time of unmeasurable loss," she wrote. "Sending so much love and support.
The NBA issued a statement about Bryant from commissioner Adam Silver via Twitter that read in part: "He was generous with the wisdom he acquired and saw it as his mission to share it with future generations of players, taking special delight in passing down his love of the game to Gianna."
Democratic presidential candidate Pete Buttigieg shared his thoughts of Bryant late in the day: "The loss of his daughter Gianna is unthinkable. My deepest sympathies are with the Bryant family, the families of those lost, and everyone impacted by this tragedy."
Basketball legend and former Lakers player Kareem Abdul-Jabbar tweeted: "Most people will remember Kobe as the magnificent athlete who inspired a whole generation of basketball players. But I will always remember him as a man who was much more than an athlete."
Former President Barack Obama also expressed his condolences: "Kobe was a legend on the court and just getting started in what would have been just as meaningful a second act. To lose Gianna is even more heartbreaking to us as parents. Michelle and I send love and prayers to Vanessa and the entire Bryant family on an unthinkable day."
Kansas City Chiefs quarterback Patrick Mahomes sent out a message:
Updated 8:18 PM ET.