In Pictures: 50 Highest-Paid Athletes in the World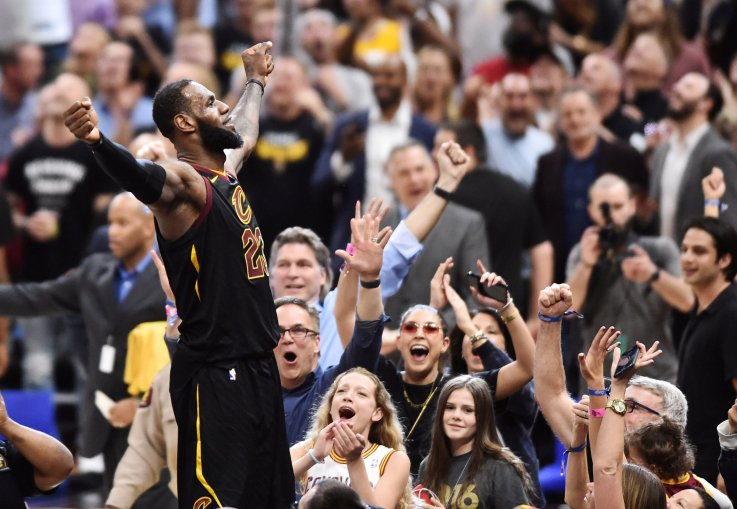 If you are looking to be a multi-millionaire, it wouldn't hurt to be good at a sport, as Forbes' list of the world's highest-paid athletes proves. From soccer to tennis to basketball, it's clear that being athletically gifted pays off.
(We strongly discourage you from quitting your day job to become a professional athlete.)
Familiar names round out the top 50, like the Cleveland Cavaliers' LeBron James, tennis star Roger Federer, and golf legend Tiger Woods. A few surprises made the cut, like boxer Canelo Alvarez and the Los Angeles Angels' Albert Pujols.
But perhaps what's most surprising about the top 50 highest-paid athletes in the world are the names not on the list. New York Giants quarterback Eli Manning's 2017 pay of $25 million wasn't enough to get him on the list. And the only woman to make it in the top 100, tennis icon Serena Williams, just missed the top 50 mark, coming in at 51 with $27 million. Basketball superstar Kobe Bryant, who retired from the Los Angeles Lakers following the 2015-2016 season, is the most notable drop-off from the list. But don't worry about him: he's doing fine with the roughly $20 million a year he still rakes in from his partnership with Nike.
Americans dominate the list, with basketball players making the most appearances. The average age for a player on the list is 31, with golfer Phil Mickelson, at 47, being the oldest athlete featured on the list. Golfer Jordan Spieth, at 24, is the youngest rounding out the top 50. Forbes calculated a player's total earnings in 2017 by combining their reported total salary, winnings, bonuses and the amounts reported from a player's endorsement deals. Golfers' and tennis players' winnings represent their prize money. Only athletes active within the last year are accounted on the list.
Here are the world's highest-paid athletes, from lowest to highest.