Athletes Take a Stand With Protest-Supporting Jerseys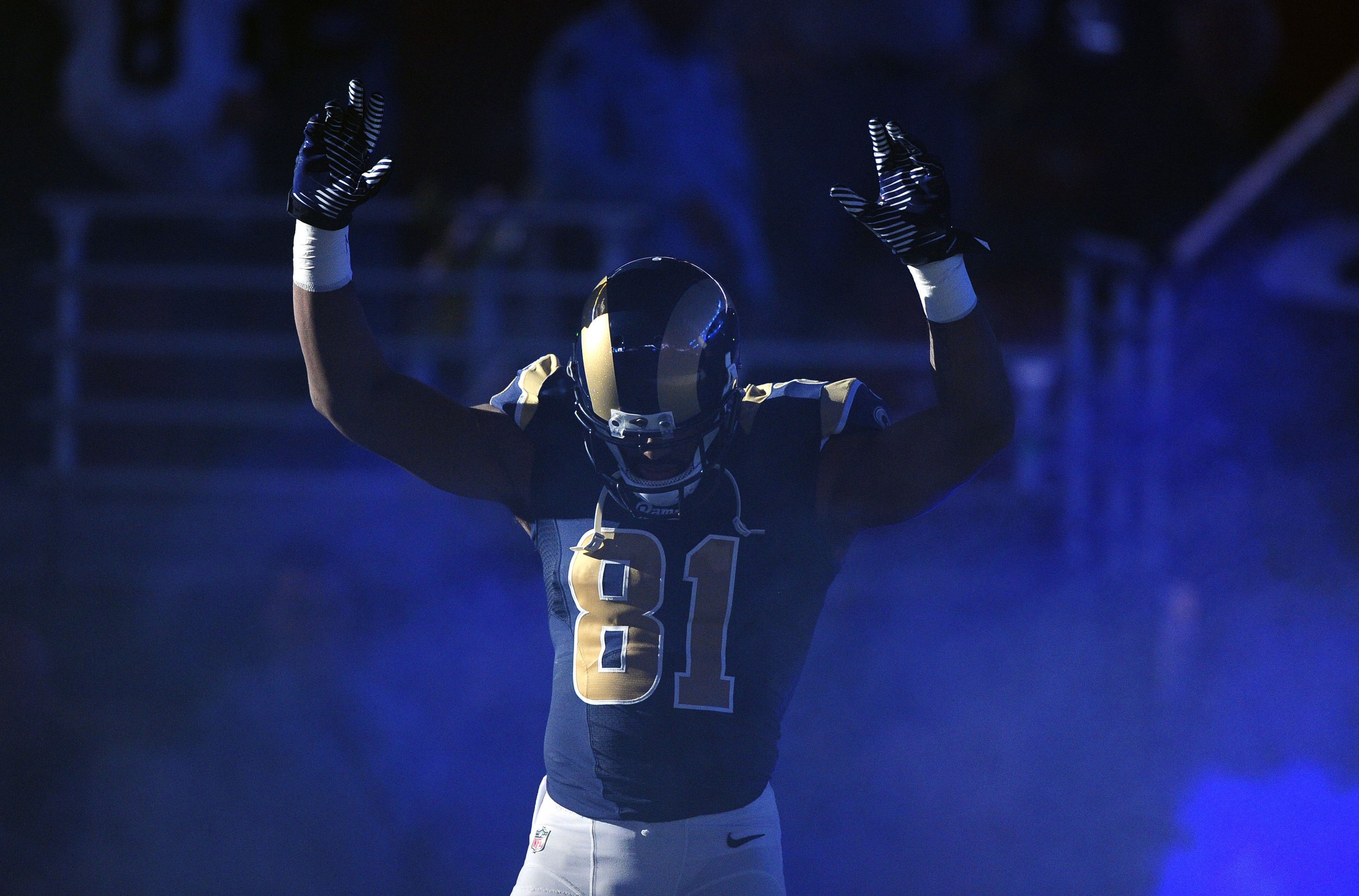 Players from the St. Louis Rams were first to enter the field with the "hands up, don't shoot" pose. Since then, Reggie Bush, LeBron James and Kevin Garnett have supported the gesture.
Yesterday, NBA star James took to the court wearing an "I Can't Breathe" warm-up T-shirt as he prepared for a game between his Cleveland Cavaliers and the Brooklyn Nets: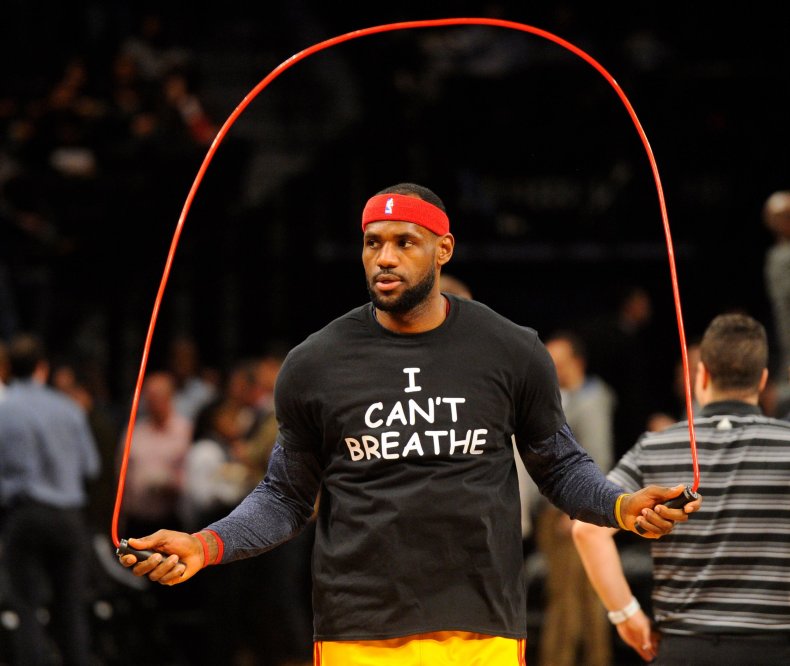 Outside the Barclays Center in Brooklyn, where the game was taking place, hundreds of protesters chanted the words on James's shirt:
James is just one of over a dozen professional athletes to publicly condemn the grand jury decisions not to indict Ferguson, Missouri, police officer Darren Wilson and New York City officer Daniel Pantaleo. Wilson was involved in the fatal shooting of unarmed black teen Michael Brown, while Pantaleo administered a choke hold during the arrest on Staten Island of an asthmatic black man, Eric Garner, who later died.
Some reports said that Brown, who died from gunshot wounds at the scene, had his hands up during the altercation with Wilson, although testimony to the grand jury did not offer definitive insight into whether his hands were up, as witness accounts differ greatly. A medical examiner determined Garner's death was due in part to the choke hold. "Hands up, don't shoot" and Garner's last words, "I can't breathe," have become recognized chants in the protests that have swept the nation over the past several weeks.
The trend of athletes using the gesture and slogan began last week when the St. Louis Rams players held their hands up: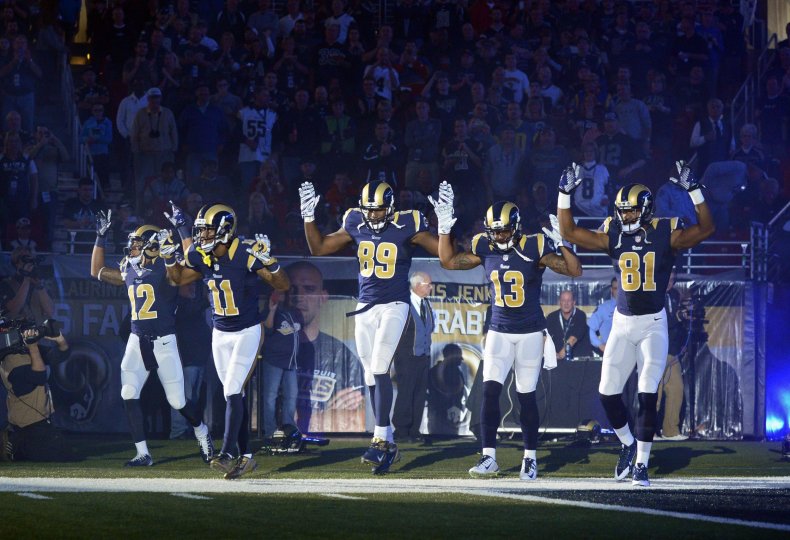 The players, Tavon Austin, Kenny Britt, Stedman Bailey, Jared Cook and Chris Givens, came under fire from the St. Louis Police Officers Association, which demanded that they apologize and be "disciplined" for the hands-up gesture. The NFL and their coach did not issue an apology and did not discipline the players.
Since then, Washington Redskins starting defensive end Chris Baker joined the movement by making the same gesture on the field:
Reggie Bush, running back for the Detroit Lions, donned an "I Can't Breathe" shirt:
Bush also wrote the message on his shoe during the game. Others decided to wear this shirt, including one of James's teammates, Cleveland Cavaliers point guard Kyrie Irving: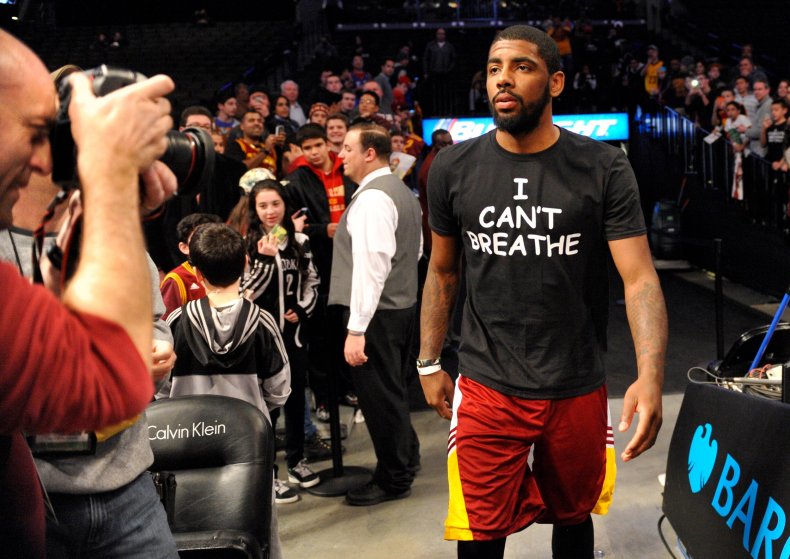 Derrik Rose of the Chicago Bulls wore the same shirt:
As the attire is just a warm-up gesture, none of the professional teams have banned them. Players making the hands up, don't shoot gesture have not been penalized. Beyond wearing the shirt, James took to Instagram to share his sentiments: