Athletics Doping: Five Questions for IAAF President Sebastian Coe to Answer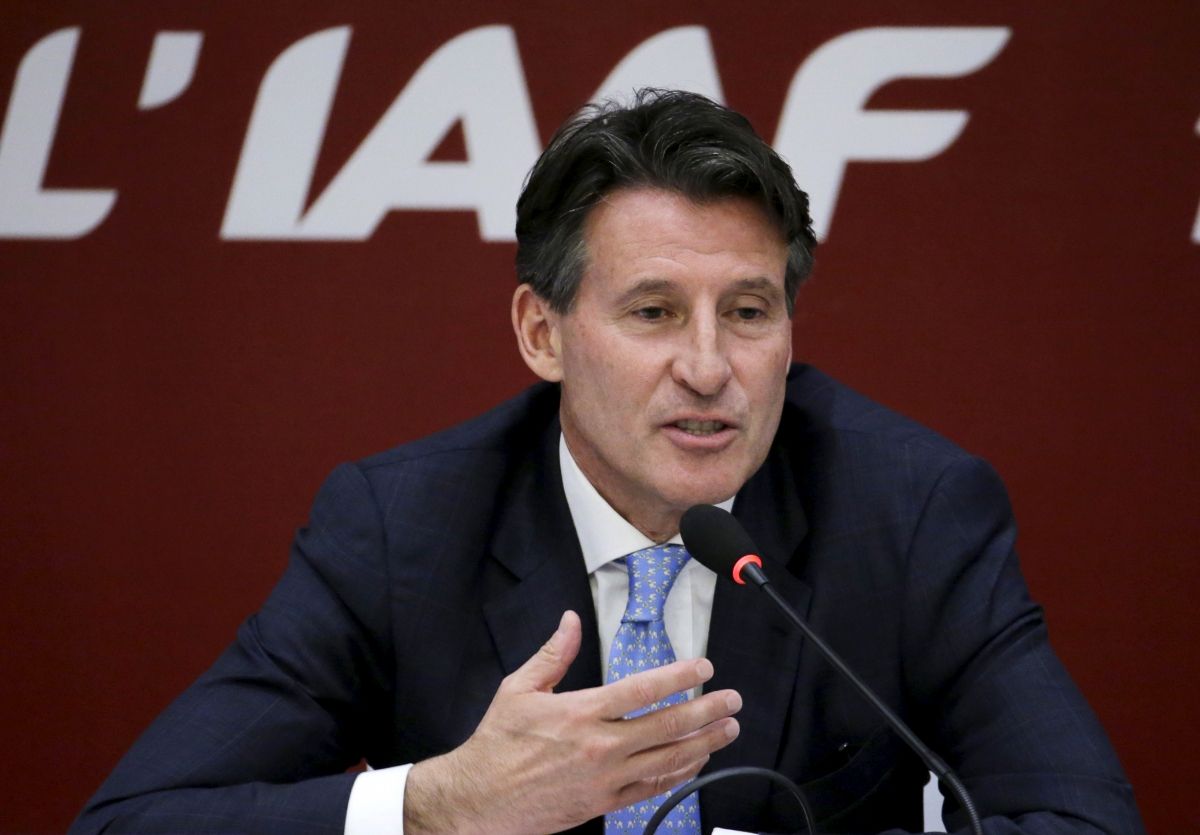 The governing body of world athletics is meeting on Friday evening to decide its next move concerning one of the sport's biggest scandals ever.
The International Association of Athletics Federations (IAAF), headed by British former Olympic champion Sebastian Coe, will decide whether to suspend Russian athletes from all international competitions, including the 2016 Olympic Games in Rio de Janeiro.
A report released on Monday by the World Anti-Doping Agency (WADA) found doping to be rife at all levels of Russian athletics. The WADA report also found "systematic failures" at the IAAF that prevented "the possibility of an effective anti-doping program" in Russia.
All this leaves Coe, who took over leadership of the IAAF in August after the resignation of Lamine Diack—who is now under investigation for corruption linked to doping—directly in the firing line of critics calling for athletics to clean up its act.
Should Coe have known about the doping allegations?
Coe spent eight years working under Diack at the IAAF as a vice-president. In November, French prosecutors arrested Diack on suspicion of taking bribes to defer sanctions on Russian athletes in 2011. He remains under investigation and has since been suspended from his role as an honorary member of the International Olympic Commitee (IOC). The IAAF's former anti-doping chief, Gabriel Dolle, is also under investigation for allegedly receiving $214,000 to cover up positive tests by Russian competitors.
Coe has not been implicated in the scandal but admitted that the organization should possibly have "seen this coming." Some critics have accused Coe of naivete in his response to the WADA report. Martyn Rooney, who captained Team GB (the British Olympic Association) at the 2015 World Championships in Beijing, told the BBC that it was "if he [Coe] believes he did not know what was going on he has not been doing his job properly."
Besides Russia, who else is doping?
The WADA report—which was commissioned only to investigate claims against Russian athletes made by German broadcaster ARD in 2014—stated that "Russia is not the only country, nor athletics the only sport, facing the problem of orchestrated doping in sport." The Chairman of U.K. Athletics Ed Warner is among those who believes that doping is not restricted to Russia. He told the BBC that "probably four, five or six nations" have a widespread doping problem.
The allegations have prompted a series of bold responses from within Russia, as well as a sense of righteous indignation. Russian sports minister Vitaly Mutko argued that his country was being unfairly treated, saying that "Russia's [doping] problems are no worse than other countries."
If Coe is to restore any credibility to world athletics, he will need to identify other countries in which doping and corruption are rife.
What's next for Russia?
Dick Pound, the former WADA chairman who headed the commission that produced the damning report, was unambiguous in his recommendations: the All-Russia Athletic Federation (ARAF) should be suspended from international competition, its athletes banned from competing at Olympic Games and World Championships until Russia has shown sufficient evidence of cleaning up its act.
In the period after Diack's arrest but before the publication of the WADA report, Coe said that while he acknowledged a "long road to redemption" to rebuild trust in athletics, he did not support calls for banning countries from competition.
"My instinct on this issue, while we never say never, is about engagement, not isolation," Coe told Reuters on Sunday. Since Pound's report, he appears to have taken a tougher line, telling the BBC that possible sanctions against Russia include the suspension of their athletes from international competitions. Any other decision will likely come in for severe scrutiny.
What about Coe's connections to Nike?
The Guardian reports that Coe has been involved with American sports brand Nike since 1978, taking up his current role as a global advisor in 2012. Since he became IAAF President in August, Coe has denied that there is a conflict of interest between his role as an ambassador for Nike and the head of world athletics' governing body.
Nevertheless, the roles do seem to converge at points: Nike, for example, has continued to sponsor Justin Gatlin after the American sprinter was twice found guilty of doping. Gatlin served a four-year suspension from international competition between 2006 and 2010.
Coe, who is a former U.K. member of parliament and is also a member of the House of Lords, is due to appear before the House of Commons' Culture, Media and Sport select committee on December 2 for questioning on the doping scandal and his links to Nike.
Is the IAAF another FIFA?
FIFA, football's world governing body, is also currently mired in scandal. FIFA's problems began unfolding in May, when authorities in Switzerland arrested several top organization executives for their alleged roles in a $150 million corruption scheme. The problems have snowballed since then and in October, FIFA suspended its outgoing president Sepp Blatter from all football-related activities.
The scale of the alleged corruption at FIFA has led to calls for a complete overhaul of the organization and the establishment of an independent regulatory body to ensure fairness in the sport. Coe will need to be mindful that the IAAF does not lose its credibility in a similar manner.