Atlanta Airport Power Outage: See Photos and Videos of Passengers Stranded in the Dark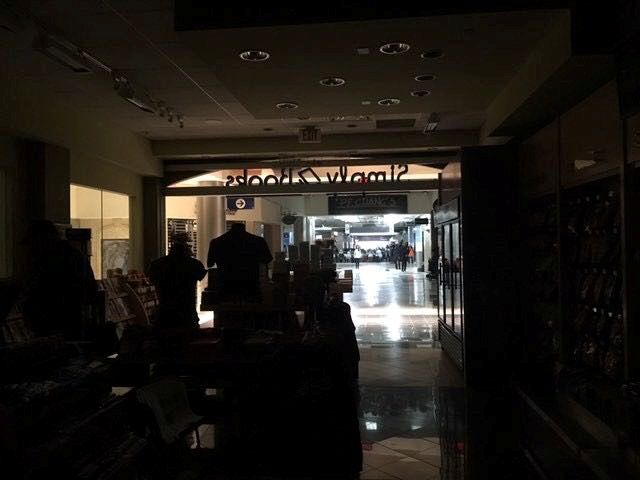 Atlanta's Hartsfield-Jackson International Airport, the busiest airport in the world, went dark on Sunday after a power outage left thousands of passengers stranded.
The cause of the outage is unknown, but crews from utility company Georgia Power have reportedly been busy working to get the electricity back up and running since the outage at 1:15 pm.
In the meantime, the Federal Aviation Administration issued a ground stop for flights coming into Atlanta, halting planes that haven't taken off for the airport yet at their departure points, the airport tweeted.
All inbound flights are being held until at least 4 pm, and departure delays are averaging roughly an hour and a half, according to Flight Aware.
The airport posted a statement on its Twitter, saying, "A power outage has impacted several areas in the airport. #ATL officials are working to remedy the situation. Additional updates to come."
An average of 275,000 passengers use the 6.8 million-square-foot airport each day, but Sunday's blackout scene looked very different than the average day at the bustling transit hub.
"This is what a power outage at @ATLairport looks like #11Alive," tweeted local reporter Christie Ethridge, who shared a video of people navigating through a pitch-black hallway.
Passengers took to Twitter to vent about the lack of information from officials.
"Power is out at Atlanta airport and no info being shared with people in the terminals... we're literally in the dark," tweeted Jeremy Bergstrom.
"Absolutely no info still, after 75 minutes. No announcement, no law enforcement presence whatsoever. Very disappointing," he added.
A photo posted by CNN showed people sitting at a packed gate as presumably a ray of light shone through a window in the distance.
Another video showed masses of stranded passengers waiting as lights flash and an emergency PSA announcement played over the loudspeakers.
The usually humming hub was shrouded in darkness: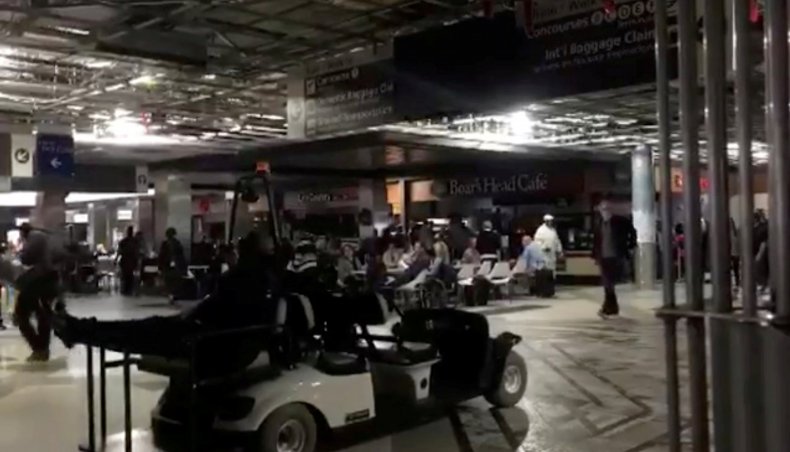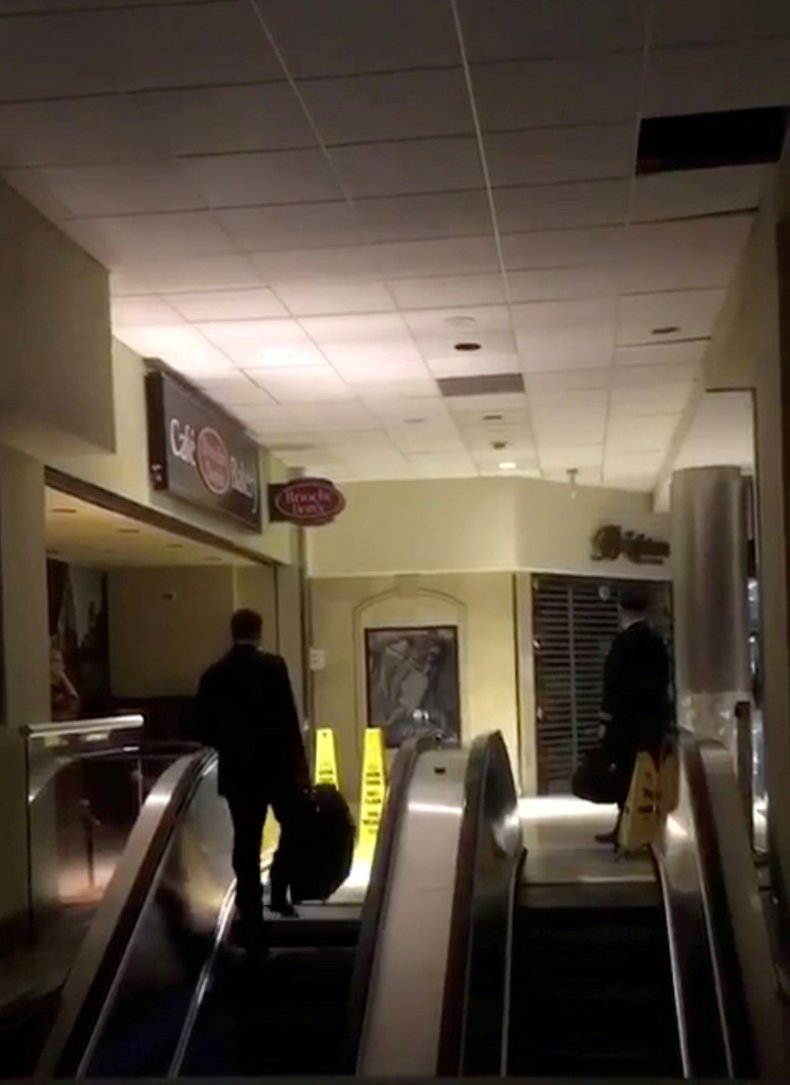 But one passenger waiting in a plane said her pilot was doing all that he could to try to lighten the mood by sharing the latest NFL scores.
"Because there's no new news from @ATLairport, our pilot has taken to giving us NFL updates every 20 minutes while we sit on the tarmac waiting for Atlanta Airport Power Outage to end," tweeted Kathryn Cox.