Rape Definition Broadened in Atlanta to Include Male Victims, Spiking Crime Stats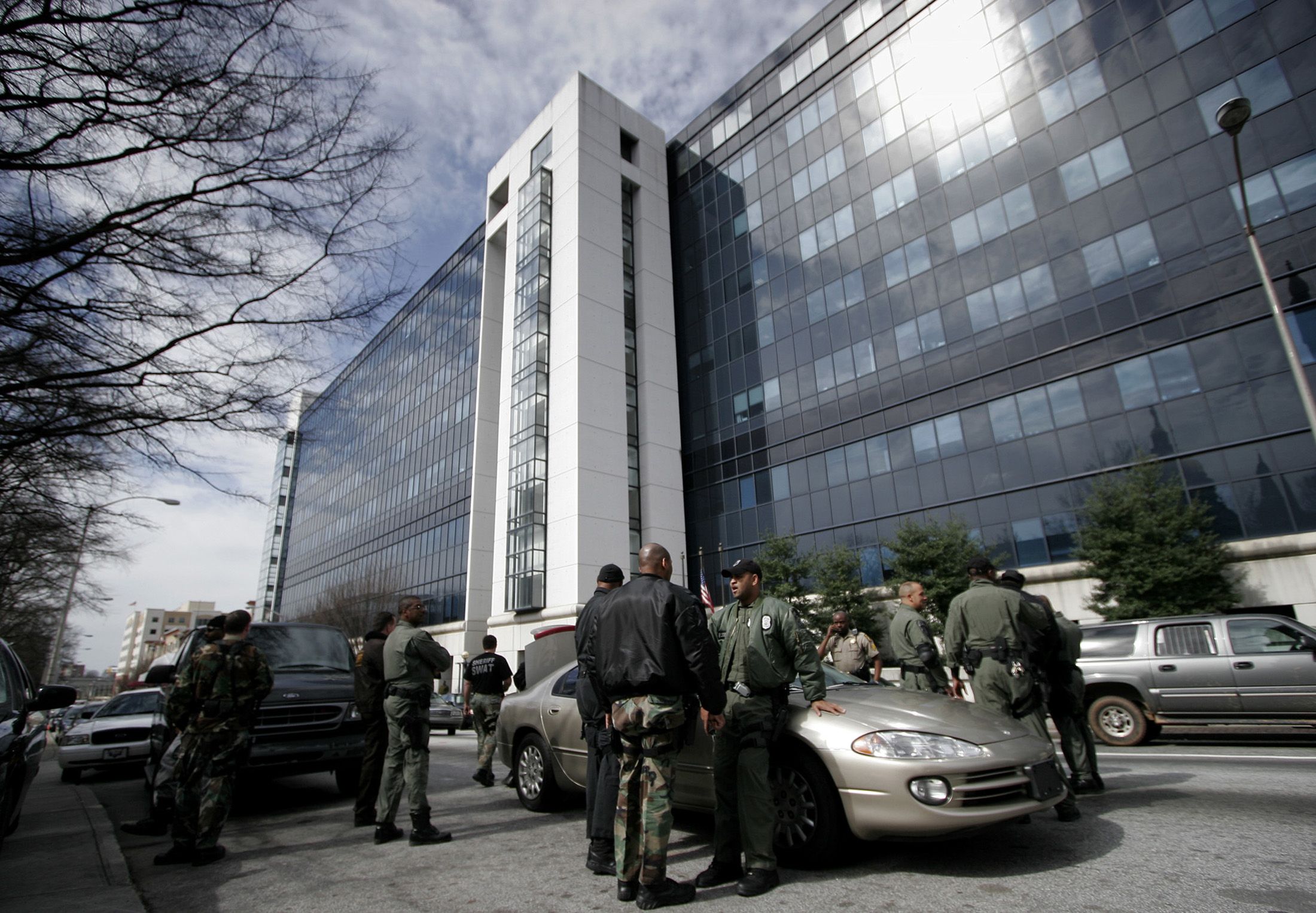 The Atlanta Police Department updated its definition of rape on the first day of 2017. Previously, the crime was defined as a man forcing himself on a woman against her will, but the new definition includes any penetration without consent and applies equally to all genders, an APD spokesman tells Newsweek. That means the rape of a man or transgender person will now be recorded the same way as the rape of a woman.
After switching to the broader definition, the APD has recorded twice as many rapes thus far in 2017 when compared to the same period last year, though not all of the increase is due to the change. There were 50 rapes reported year-to-date in 2016 and 101 reported for the same period this year, according to APD records. That's a 102 percent increase, with 38 of the reported rapes this year coming from people who would not have been considered victims under the old definition.
"The new broader definition is resulting in a much higher number of cases being classified and reported as rape," an APD spokesman tells Newsweek in an email.
Russell Covey, a law professor at Georgia State University, says male-on-male rape historically has been "treated as not that serious, so changing the definition of rape expands the scope of our concern to a broader group of potential victims," including rape victims who are transgender.
The APD's updated definition mirrors a change instituted by the FBI in 2013 for its collection of national crime statistics. Its old definition was, "The carnal knowledge of a female forcibly and against her will." Many jurisdictions interpreted this definition as excluding sex offenses like the rape of males, penetration with objects and offenses including oral or anal penetration, according to the FBI. The new definition used by the FBI is, "Penetration, no matter how slight, of the vagina or anus with any body part or object, or oral penetration by a sex organ of another person, without the consent of the victim."
A state senator from Atlanta is trying to bring the newer definition to all of Georgia. Senator Donzella James says she introduced the bill to rewrite the state's rape law after students from local schools including Morehouse College, an all-male institution, came to her with disturbing stories of men who were sexually assaulted but couldn't file a rape charge.
"The young men asked me if I could please take gender out of the rape law because the people were being charged with aggravated assault and sexual assault but not rape," James tells Newsweek. "It's rape, it's total rape, but when they call the police it's never any charges of rape."
At least four states in addition to Georgia still have rape laws on the books that define the crime using language that excludes some victims, according to a Newsweek review. (Thank you to RAINN, the Rape, Abuse & Incest National Network, for collecting all the sexual assault laws in one place.)
Georgia still defines rape as carnal knowledge of a female forcibly and against her will. Maryland defines the crime as, "Vaginal intercourse with another by force." North Carolina also defines rape as engaging in vaginal intercourse with another person by force," and even applies the same language to its definition of statutory rape of a child by an adult. Idaho defines rape as penetration with a penis, which would exclude rape with objects or rape by women.
The state with the most archaic definition is Mississippi, which defines rape as, "Assault with intent to forcibly ravish any female of previous chaste character."
When the law was read to Covey, the Georgia State University professor, he replied, "Oh, wow. That's really old school." He then said the Mississippi law is an example of the old approach, which made a rape trial as much about trying the victim's character as holding the perpetrator responsible. "Obviously reform has not reached all corners of the country," he said.