Atlanta Falcons Roast Fan on Twitter Who Asked For Their 'Source' on Player News: 'Literally Us'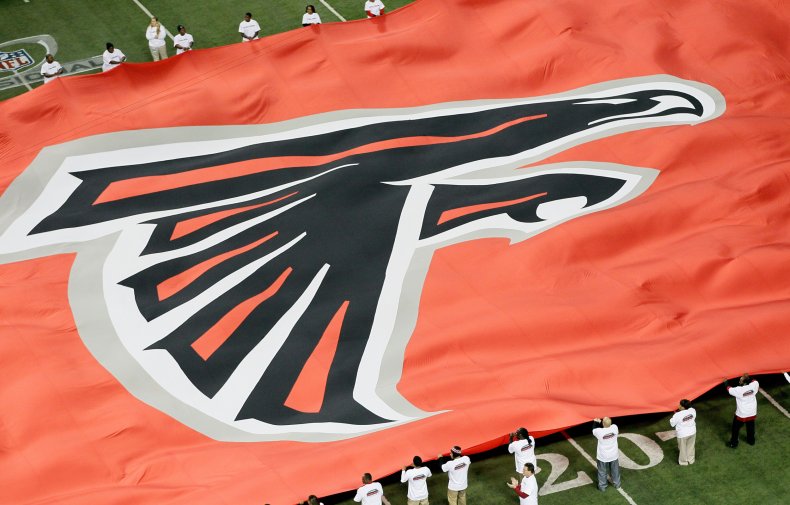 On Monday, the Atlanta Falcons mocked a fan who asked them who their "source" was when they reported team news.
"Literally us. The Falcons," the team wrote in a reply on their Twitter account.
The Twitter user who asked for their source was responding to a tweet from the Falcons that reported they would no longer engage in contract discussions with defensive end Vic Beasley.
The question comes as numerous fake Twitter accounts aim at broadcasting fake sports news to fans in order to gain more followers. Even prominent sports commentators have fallen victim to the fake accounts, including in 2017 when someone created an account to resemble the real account of ESPN analyst Adam Schefter. The fake user then tweeted that then-New York Giants quarterback Eli Manning had asked the team for his release.
The Twitter account Freezing Cold Takes gathered screenshots from a number of commentators who initially believed the news and shared it with their own followers.
With the Falcons ending contract negotiations with Beasley, he is set to become a free agent on March 18, when the new league year begins. In 2015, Beasley was the Falcons 8th overall pick in the NFL Draft, and went on to lead the league in sacks with 15.5 in 2016, but declined in the next two seasons, only compiling five sacks in each.
"As we continue to craft our 2020 roster, we'd like to thank Vic for five years of effort on behalf of our organization," Falcons' general manager Thomas Dimitroff said in a statement released by the team.
Last season, the Falcons had a 7-9 record, and their struggles focused mainly on the defensive side of the ball. Beasley had 8 sacks during the 2019 season to led the Falcons, but as a team, they registered 28 total sacks, the second least across the NFL.
In addition to losing Beasley, the Falcons could also lose two other defensive players to free agency. Defensive end Adrian Clayborn and defensive tackle Jack Crawford are set to become free agents and it is currently unclear if they will be resigned by the Falcons.
As the Falcons lose Beasley and potentially a few other players, they will also create salary cap space, which could help them in signing a big-name defensive player. In addition to salary cap space, the Falcons also have the 16th pick in the upcoming NFL Draft, as well as three other picks in the second and third rounds.