Atlanta Mayor Kasim Reed Latest to Ban Travel to North Carolina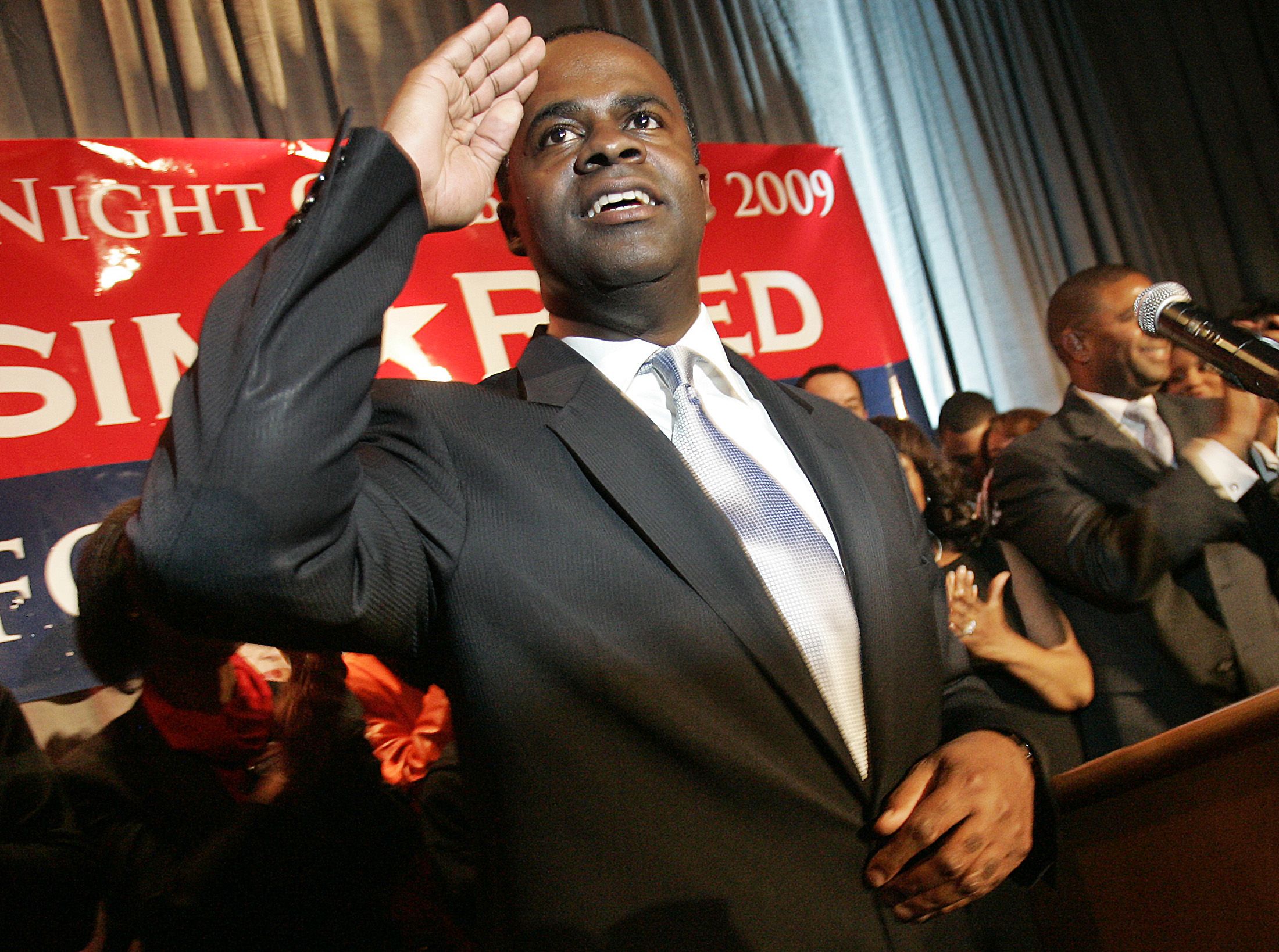 Updated | Atlanta Mayor Kasim Reed is the latest U.S. politician to ban nonessential travel to North Carolina in the wake of the state's enactment of the anti-LGBT House Bill 2 last month.
Reed's office issued a statement on Monday saying the travel ban is "a result of Governor Pat McCrory's decision to sign discriminatory and unnecessary legislation into law." Under the travel ban, all Atlanta city departments will no longer be able to make nonessential, publicly funded trips to North Carolina.
A number of high-profile businesses, including Google and Facebook , criticized the law. Last week, the American Civil Liberties Union (ACLU) and other organizations filed a lawsuit against the state.
PayPal announced on Tuesday that it's withdrawing a multimillion-dollar investment in the state by canceling a planned expansion in Charlotte in response to the law. The expansion would have meant more than 400 jobs in the city.
"The new law perpetuates discrimination and it violates the values and principles that are at the core of PayPal's mission and culture," Dan Schulman, president and CEO of PayPal, said in a statement . "As a result, PayPal will not move forward with our planned expansion into Charlotte."
Schulman added that while the company's decision is a "clear and unambiguous one," he regrets "that we will not have the opportunity to be a part of the Charlotte community and to count as colleagues the skilled and talented people of the region." PayPal is now looking for an alternative location for the operations center, he said.
Other mayors of major U.S. cities have also cut travel to the Tar Heel State. Soon after McCrory signed House Bill 2 into law less than 12 hours after it was introduced, New York Mayor Bill de Blasio, San Francisco Mayor Ed Lee and Washington Mayor Muriel Bowser all barred non-essential travel to the state.
A number of governors, including New York's Andrew Cuomo; Minnesota's Mark Dayton and Connecticut's Dannell Malloy, have enacted state-funded travel bans.
House Bill 2 was introduced in response to a Charlotte City Council ordinance that would have allowed people to select which public bathrooms to use according to their gender identity. Supporters of House Bill 2, which legislates bathroom use in the state's public buildings only according to the sex assigned at birth and prevents any new LGBT-protection measures from being enacted in the state, say they believe it protects women and children.
"Every person, regardless of their gender, gender expression or sexuality is a valued member of our community," Reed said in the statement.
This story has been updated to include information from PayPal.