Atlanta Mayor Who Tested Positive for COVID Says Georgia's Testing System Is 'Failing'
The mayor of Atlanta, who had tested positive for coronavirus on Monday, criticized the testing system in Georgia during an interview Friday morning.
"Our testing system is failing," Keisha Lance Bottoms said during an appearance on CBS This Morning. "This is the reason this virus is continuing to spread. This is the reason that people are inadvertently putting people in harm's way."
As of Thursday, there were 106,727 confirmed positive coronavirus cases in Georgia, with 2,837 new cases reported since the previous day, according to the Georgia Department of Public Health (DPH).
Nearly 20,000 people statewide were reported on July 9 to have been tested for the virus, a trend that has sent both public and private labs into overdrive with trying to process the results.
"The large commercial labs such as LabCorp and Quest have advised of increased turnaround times – here in Georgia and around the country," Nancy Nydam, a DPH spokeswoman, wrote in an email to 11Alive. "We can't control that."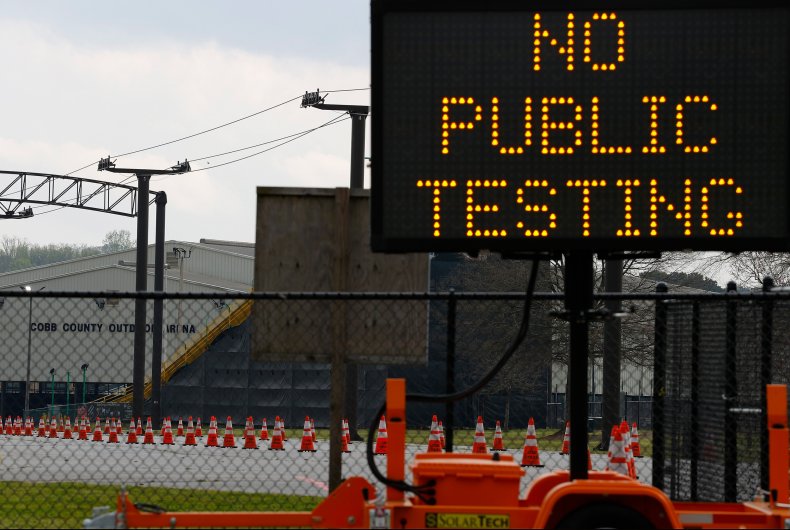 Bottoms had announced her positive test result in a tweet Monday.
"COVID-19 has literally hit home," she wrote. "I have had NO symptoms and have tested positive."
The mayor said she has been tested frequently following potential exposure to the virus, including after attending recent protests as well as a funeral.
Bottoms and her family were tested after she attended the funeral, but were not feeling any symptoms, she said. She continued her mayoral duties while awaiting results, holding a press conference on Sunday following the July 4 shooting death of an 8-year-old girl.
"No one in my house had symptoms then and no reason to quarantine," Bottoms wrote in a tweet, referencing the press conference.
It took eight days for Bottoms and her family to receive the results from the test done after the funeral.
"Had we received those sooner, we would've known that we had an asymptomatic child in the house," Bottoms said Friday morning. "But by the time we were tested again, the three of us had tested positive, and that's the story that's happening across this country and it's the reason we can't get to the other side of this crisis."
During the CBS interview, Bottoms criticized Georgia Governor Brian Kemp, who has publicly expressed his disagreement with Bottoms' recent decision to issue a mask mandate in Atlanta.
Bottoms said that Georgia's coronavirus numbers had not been not "trending downward" when Kemp "thought that it was a good idea for our state to open up with business as usual."
Several hospitals in the state are now nearing capacity as intensive care units continue to be filled with coronavirus patients.
On July 9, just 17 percent of ICU beds remained available across the state, according to data provided by the Georgia Emergency Management and Homeland Security Agency.
Bottoms, who is said to be one of several candidates under consideration as Joe Biden's presidential running mate, criticized President Donald Trump's handling of the pandemic, explaining that the problems she had encountered with testing were not unique to Georgia.
"There are so many countries across the globe who somehow have been able to perfect testing and contact tracing, and yet again, we are still failing in this country and specifically in the state of Georgia," Bottoms said Friday.
Trump, who is scheduled to visit Atlanta next week to discuss his administration's transportation agenda, would probably not be interested in meeting with Bottoms, she said.
"[Trump] is making an already bad situation worse," Bottoms said Friday, adding that she wished Trump would "allow the experts to do their job" when it came to his handling of the coronavirus.
Newsweek contacted Bottoms' office for comment, but did not hear back in time for publication.