Roddy Ricch Music Video Shooting Sees Two People Injured As Gunfire Breaks Out
Two people were injured when gunfire broke out during the shooting of a music video in Atlanta, police have said.
WSB-TV news reporter Steve Gehlbach said the video was for rappers 42 Dugg and Roddy Ricch, but neither was hurt during the incident.
Authorities responded to shots fired at a scrap yard on Wells Street in the southwest of the city at around 4 p.m. on Sunday.
When officers arrived, they found a man who had apparently been grazed by a round of gunfire. Emergency medical services later determined that Peter Cook, 39, had been hurt by debris rather than a gunshot.
Two other men, Antoine Blake, 25, and Vernon Moulder, 29, were shot during the altercation and took themselves to Grady Memorial Hospital in the city.
WSB reports that both men are in a stable condition.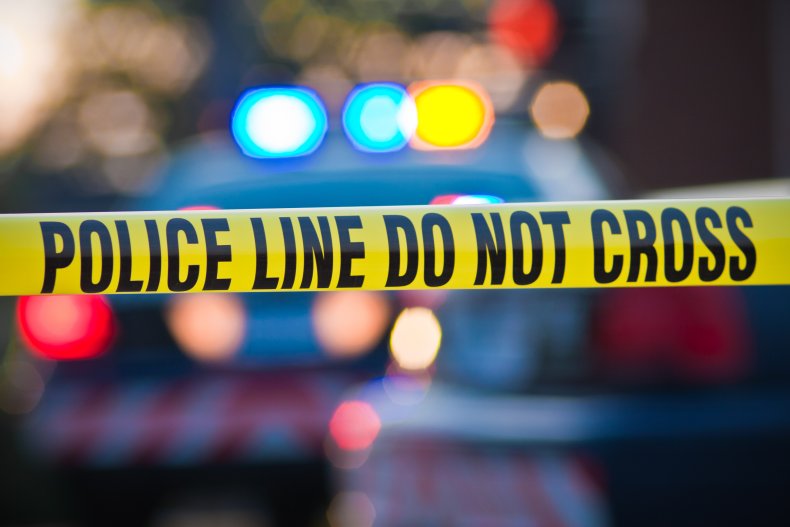 A witness told Gehlbach that around 50 people had scattered when the gunshots were heard.
"Everyone started running, trying to get out. Or take cover, lot of places to take cover in there," Teresa Lakes said.
Lakes was on the set to ensure compliance with COVID-19 precautions and to test the temperatures of the people present, but instead found herself tending to shooting injuries.
"Anyone that was injured, I laid hands on 'em to make sure they were OK," she said. "Just glad it wasn't a lot worse than it could have been...could have been worse."
Police say one 40-year-old man was arrested and detained on a drug charge, but is not suspected to be the shooter.
"Atlanta Police confirm only two men shot at music video shoot, and both now stable...and both not artists @42_Dugg or @RoddyRicch. One man arrested on scene was for drug possession charge," Gehlbach tweeted.
It is not known if "The Box" artist Roddy Ricch—whose real name is Rodrick Moore Jr.—or 42 Dugg—Dion Hayes—were present when the shooting took place.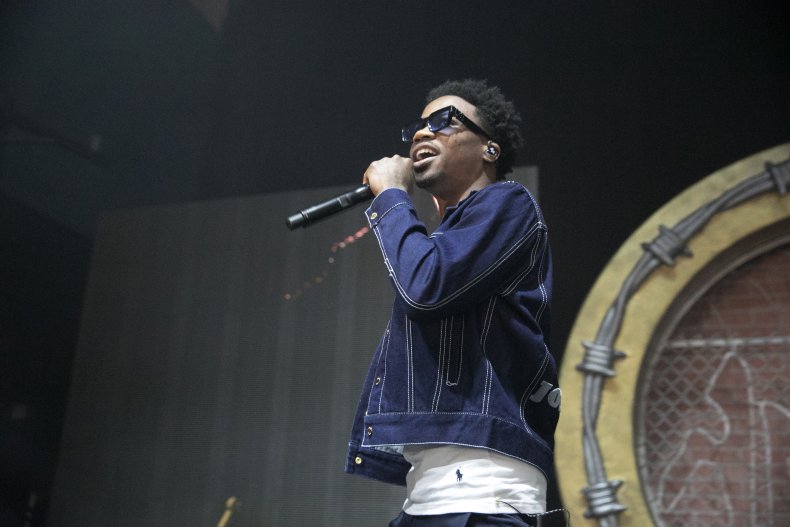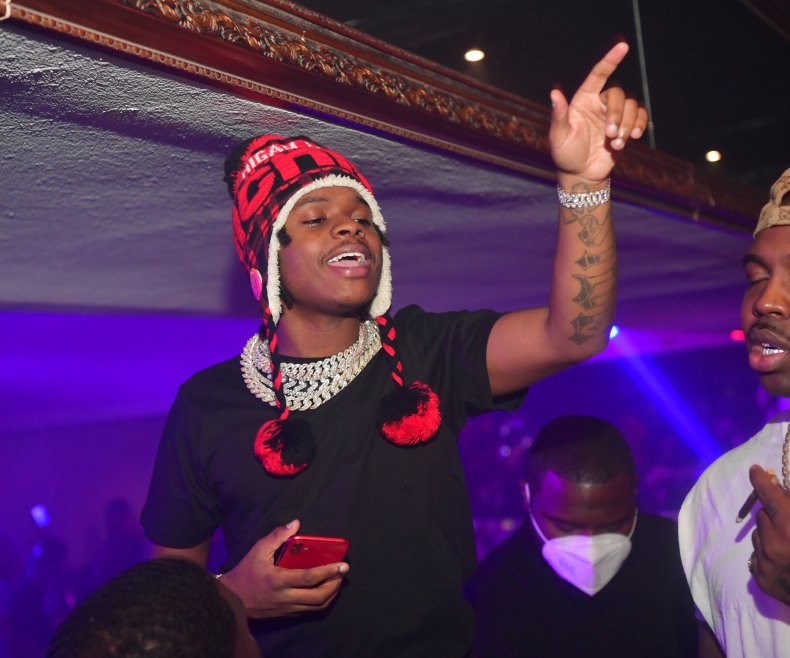 Ricch, 22, is nominated for six Grammys this year—three for "The Box" and three for "Rockstar," his collaboration with DaBaby. Both went to No. 1 in the Billboard charts, as did the rapper's debut album Please Excuse Me for Being Antisocial. Ricch won a Grammy award for best rap performance with the late Nipsey Hussle for the 2019 track "Racks in the Middle."
42 Dugg, a 26-year-old rapper from Detroit, is known for his collaborations with Lil Baby. Their single "We Paid" made the top 10 on the Billboard Hot 100 chart last year.