Atlanta Police Chief Erika Shields resigned Saturday after the police-involved shooting death of a 27-year-old man late Friday night.
In response to the shooting, Shields, who had served as chief for approximately three-and-a-half years, offered her resignation on Saturday. It was accepted by Mayor Keisha Lance Bottoms, who also called for the police officer who shot the man, later identified as Rayshard Brooks, to be fired.
"Chief Erika Shields has been a solid member of APD for over two decades and has a deep and abiding love for the people of Atlanta. And because of her desire that Atlanta be a model of what meaningful reform should look like across this country, Chief Shields has offered to immediately step aside as police chief so that the city may move forward with urgency in rebuilding the trust so desperately needed throughout our community," Bottoms said at a press conference.
The mayor also said that Shields will not be resigning from the police force, but "will continue in a role, to be determined."
While the department looks for a new chief, Assistant Police Chief Rodney Bryant will lead the department as interim chief.
Though the officers involved have not been identified, the police officer who shot Brooks is being investigated.
"I do not believe this was a justified use of deadly force and have called for the immediate termination of the officer," Bottoms said.
The mayor said that another officer who was at the scene has been placed on administrative duty.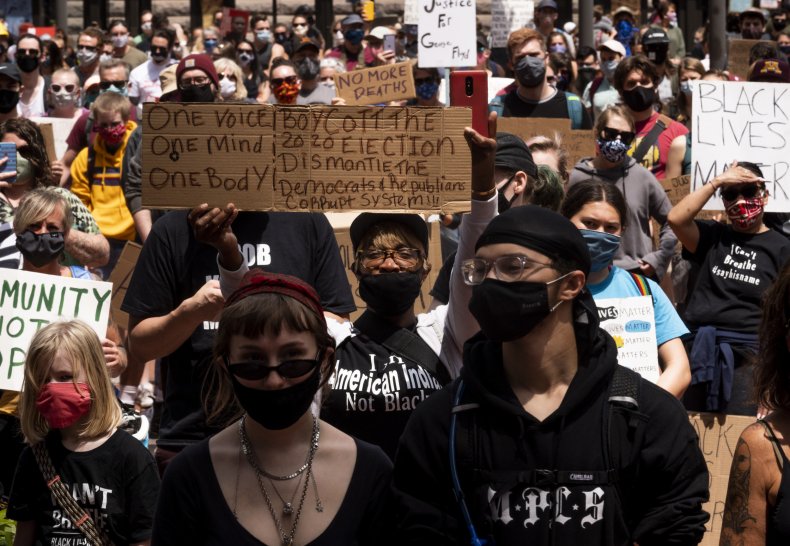 Police were called Friday night when Brooks had reportedly fallen asleep in line at the drive-thru at a Wendy's restaurant. When police arrived, they gave Brooks a field sobriety test, which he failed. Police attempted to use a Taser on Brooks, but according to witnesses, Brooks grabbed it.
Initial reports from the George Bureau of Investigation (GBI), said Brooks was shot by an officer during the dispute over the Taser. He died following surgery.
However, bystander videos appear to show Brooks struggling with the officers, then running away. It was when he ran that the gunshots were fired. The GBI later said it had obtained surveillance footage from the Wendy's. The footage shows Brooks, after running away, turning and pointing the Taser at the officer, who then fired. It is expected that the GBI will release this video by the end of Saturday.
Protesters blocked off streets Saturday in response to Brooks' death, as well as the deaths of other African-American people by police including George Floyd, who died in the custody of Minneapolis police after now-former officer Derek Chauvin was seen kneeling on the victim's neck for nearly nine minutes.
According to the Atlanta Journal-Constitution, City Councilwoman Joyce Sheperd joined the protests, and told the crowd she did not believe the shooting was justified.
Newsweek reached out to the Atlanta Police Department for comment. This story will be updated with any response.