Atlanta's Clark Atlanta University announced Friday that it would eliminate students' account balances from the last five semesters, joining a growing group historically Black colleges and universities (HBCUs) that have moved to cancel student debt in recent months.
Dr. George French, the president of the university, said Friday that the past two years have been "emotionally and financially difficult on students and their families due to the COVID-19 pandemic."
"That is why we will continue to do all we can to support their efforts to complete their CAU education," French said in a statement.
"We care about students and want to lighten their individual and family's financial load so they can continue their journey in pursuing and attaining their educational and professional goals," he added.
The school said federal funds it has received from the CARES Act Higher Education Emergency Relief Fund have allowed it to provide financial relief for students over the last two years.
That fund was created when the CARES Act, a wide-ranging COVID-19 relief package, was signed into law last year.
In April, the U.S. Department of Education said that between the CARES Act and the American Rescue Plan, HBCUs would receive $5 billion from the Higher Education Emergency Relief Fund.
Clark Atlanta University is now one of several HBCUs to recently announce it would help eliminate student loan debt in the wake of the pandemic.
Earlier this month, South Carolina State University said it would clear $9.8 million of student debt for "more than 2,500 continuing students."
"We are committed to providing these students with a clear path forward so they can continue their college education and graduate without the burden of financial debt caused by circumstances beyond their control," the university's acting president, Alexander Conyers, stated.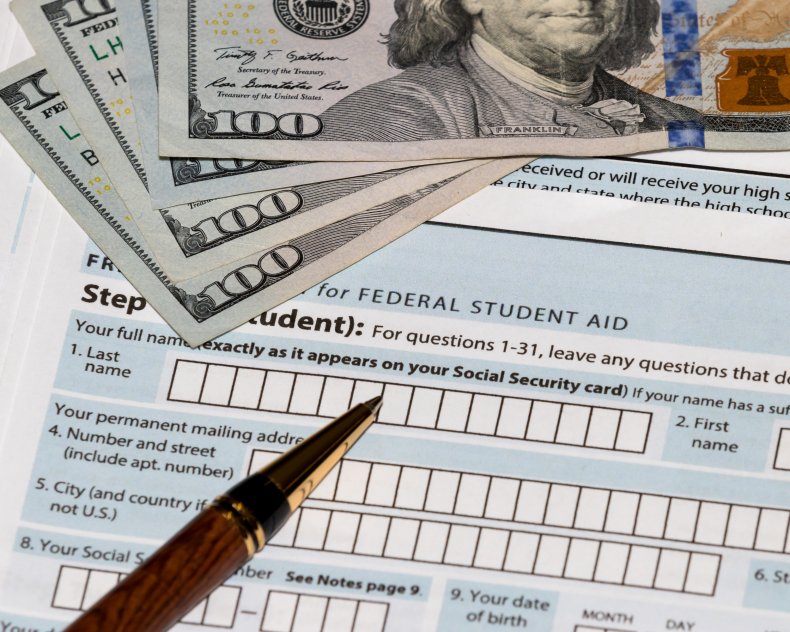 Delaware State University said in May that it would cancel more than $700,000 loans for recent graduates, CNN reported. And Shaw University in North Carolina said it would cover summer tuition for more than 400 students, according to WNCN.
As a surprise for its graduating class, administrators at Wilberforce University in Ohio announced at the school's commencement ceremonies this year that it would wipe out student debt owed from 2020 and 2021.
At the end of the event, the school's president told students that their accounts no longer carried a balance.
"I couldn't believe it when he said it. It's a blessing. I know God will be with me. I'm not worried. I can use that money and invest it into my future," Rodman Allen, 2021 graduate of Wilberforce, said in a statement.