'Atlanta' Season 2 Soundtrack: Remembering Last Season's Hardest Songs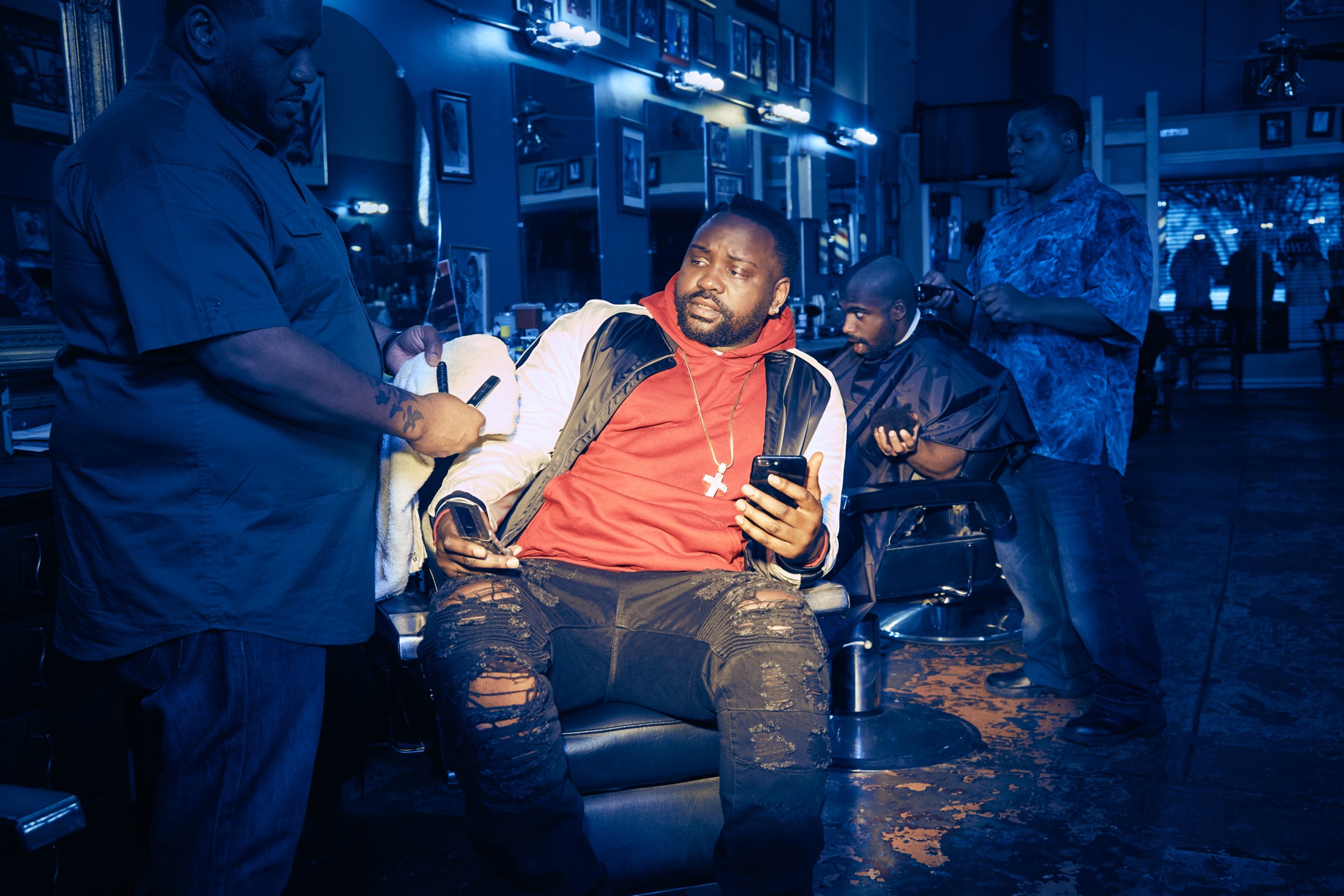 Yes, we can give Atlanta credit for making sure the youth appreciate "Knuck If You Buck," but the series is also a platform for budding artists. Donald Glover doesn't necessarily see it that way, and to be fair lots of artists who were heavily featured in the show's first season, such as Rich The Kid, were well on their way before Atlanta got poppin. Regardless, any Atlanta fan recognizes hip hop at the foundation of the series. As Tad Friend writes in his recent profile of Glover in the New Yorker, the goal was to make Atlanta feel as vital as the music that makes up half its soundtrack. Glover echoes this sentiment in his now-famous Golden Globes speech after Atlanta won.
"I really want to thank Migos for making "Bad and Boujee,"' Glover said. "That's like the best song ever so." That record wasn't actually in Atlanta, but the Migos cameo will go down as one of the hottest TV collaborations of recent history, and probably something only Glover could accomplish as a respected musician, artist, rapper, writer, and all-around renaissance man.
It's too early to tell what Glover and his trusted confidant, Stephen Glover, have in store with their sonic vision for Atlanta Season 2. Glover mentions one song in the New Yorker piece that suggests the series will respond to trap's mainstream awakening. Glover chose Jay Critch x Rich The Kid "Did It Again " because it reminded him of Tay-K's breakout hit, "The Race."
The evolution of trap can be seen through its innovators. Migos, for example, are hardly just a group of rappers and more like a cultural phenomenon. Considering Glover pushes the boundaries in whatever he does, expect the Atlanta Season 2 soundtrack to go even harder -- even if it's capitalizing on this year's wave of new RnB such as Sonder's "Too Fast" (featured in the promos). So to brace yourself for Thursday's premiere, here are the songs from Atlanta Season 1 that go the hardest (in no particular order.)
"Gang" played in Atlanta episode 3, "Go For Broke." It's Max P's biggest hit to date.
Young Dro is about as Atlanta as it gets. "We In Da City" played in episode 8, "The Club."
"No Hook" by OJ Da Juiceman was the first song we all shazamed in Atlanta episode 1, "The Big Bang."
Hustle Gang rapper Doe B was murdered on Dec. 28, 2013 but blessed us with "Let Me Find Out" in the previous February. The hit song was played in the Atlanta Season 1 premiere. Through the sound, he lives on.
Xavier Wulf has definitely been around the underground, but Atlanta episode 4, "The Streisand Effect," reminded new and old fans to go back and add "Philosopher's Throne" to the playlist.
As if the original version of "IT G MA" didn't go hard enough, South Korean rapper Keith Ape linked with A$AP Ferg, Father, Dumbfoundead and Waka Flaka Flame for a killer remix featured in Atlanta episode 4, "The Streisand Effect."
Hopefully Atlanta Season 2 will include more RnB offerings, because once you add Xavier Omar to your library, you'll be addicted. "Grown Woman" was played in Atlanta episode 9, "Juneteenth."
"The Bag' by SYPH" feat. Tracy T played throughout the basketball game in Atlanta episode 5, "Nobody Beats The Biebs" where Alfred tackles Black Justin Bieber to the ground (LOL).
The Mike Will Made It mentored Atlanta rapper, Eearz, signed a deal with Interscope only months after "Ride Shotgun" was featured in Atlanta episode 4, "The Streisand Effect."
Sango & Waldo gave us a little break from trap with the clean production on "SNS" in Atlanta episode 1, "The Big Bang."
Remember when Earn and Alfred got arrested on a gun charge? Yo Gotti and E-40's "Law" was too perfect for the moment Alfred's name gets called for release in Atlanta episode 2, "Streets on Lock."
Atlanta bred rapper Rich The Kid is gearing up to release a new album with features from Kendrick Lamar, Chris Brown, and Lil Wayne, but back in 2016, he was still on the mixtape grind when he made "Running Threw It," featured in Atlanta episode 2, "Streets On Lock."
Atlanta Season 2 premieres March 1 on FX.