Atlanta Teacher Hospitalized After Being Repeatedly Punched in the Head by a Student in Incident Caught on Video
An investigation has been launched after a teacher in Atlanta was injured while attempting to break up a fight between pupils inside a classroom.
The incident occurred on Monday, October 7, at Frederick Douglass High School and was captured on video by a fellow student and posted on social media, reported WSB-TV
Two ninth graders starting fighting each other inside the classroom, before a teacher tried to intervene. The clip, which was posted on Instagram, then shows one student repeatedly punching the teacher in the head. Others then come in and pull the student away to stop the attack.
The teenage suspect was arrested and charged with assualt. The other student involved in the initial fight will also face discipline in line with the Atlantic Public School's code of student conduct.
The teacher was taken to Grady Hospital after suffering from minor injuries. He is said to be recovering following his release.
In a statement to Newsweek, Ian Smith, Atlantic Public School spokesperson, confirmed: "On Monday, October 7 at Douglass High School, a student assaulted a teacher who was attempting to prevent him from fighting another student, who had allegedly come to the teacher's classroom to confront the student.
"An Atlanta Public Schools police officer arrested the student in the teacher's class, and attempted to place him with the Fulton County Juvenile Detention Center (FCJDC).
"However, the FCJDC refused to take custody of the student, who was subsequently returned to his parent. The student still faces charges of assault. The safety and security of students and staff is a top priority in APS," Smith said.
Last month, a man from Florida was arrested after he was filmed punching a high school girl in the head during a basketball game.
Bennett J. Wyche, 43, was arrested on a battery charge following an incident which occured at the Washington Park Community Center on Pembroke Road in Hollywood on September 18.
The incident, which was recorded on a cellphone, shows the 17-year-old victim being punched in the face by an adult as the other players were involved in a mass brawl.
Wyche is accused of running onto the court to get involved and punching the girl to the floor.
'There was a bunch of girls pulling me by my hair, so once I got loose, I hit one of the girls that hit me," the 17-year-old told WSVN. "All of a sudden, from behind me, this big guy that I never seen before, he grabbed me by my head and cocks his arm all the way back and he hits me."
Wyche was later found to be employed as a security specialist at Broward County Public Schools. A spokesperson for the district later confirmed that one of their employees had been re-assigned following the incident.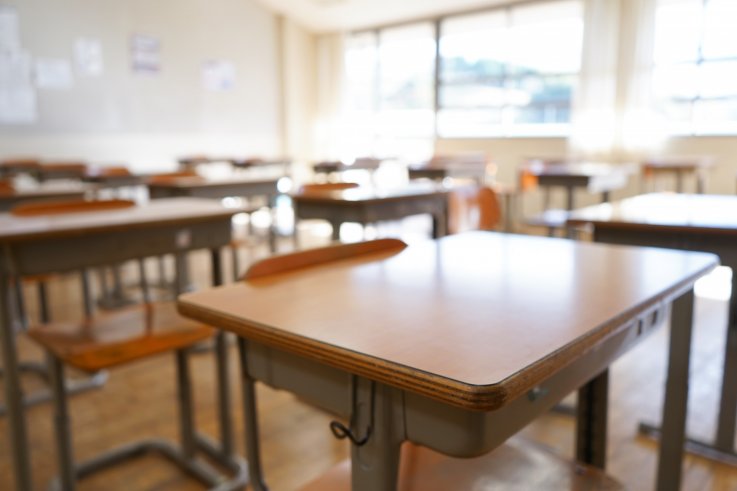 Atlanta Teacher Hospitalized After Being Repeatedly Punched in the Head by a Student in Incident Caught on Video | U.S.