Woman Found Dead in Atlanta Parking Lot With Shotgun Wound to the Head
A woman has been found dead in a shopping center parking lot in Atlanta, Georgia, with a shotgun wound to the head.
Police are reviewing surveillance video obtained from the Crossroads Shopping Center, also known as Stewart-Lakewood Center, located by Metropolitan Parkway in the southwest of the city.
The incident took place at about 2.30 a.m. on Thursday. Police attended the scene for around four hours collecting evidence and interviewing witnesses.
Investigators had not named the victim as of late Thursday morning, but did say that she was around 30 years old. No businesses in the area were open at the time of the shooting.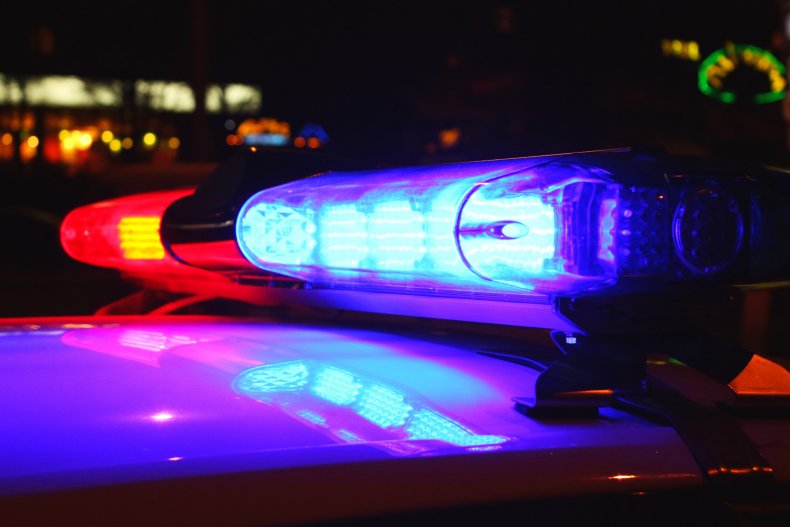 "We're at the early stages of the investigation," Atlanta Police Homicide Commander Lt. Daniel Genson said, according to Fox 5 Atlanta.
"We're looking to see what evidence is available to us and try and establish a timeline and establish what led up to the shooting."
Anyone with information has been urged to get in touch with the Atlanta Police Department, which Newsweek has contacted for further comment.
In another shooting in Georgia this month, a 26-year-old was killed during his first shift as a part-time police officer.
Dylan Harrison was shot outside the Alamo police station in Wheeler County at about 1 a.m. on Saturday, October 9.
Investigators announced on Sunday that they had arrested Damien Anthony Ferguson, 43, of Alamo, Georgia, in connection with the killing, after a 38-hour manhunt.
Investigators said that Harrison had been allegedly killed due to an earlier confrontation that took place near the precinct several hours beforehand.
Lindsay Wilkes, the special agent in charge for the Georgia Bureau of Investigation (GBI), told reporters Harrison allegedly saw someone who was an associate of Ferguson commit a traffic violation and used his Taser on the suspect.
"It is believed that the ambush-style attack on Officer Harrison was retaliation for the incident," Wilkes said, according to ABC News.
Ferguson was charged with murder and with aggravated stalking related to a previous domestic incident.
Another firearms incident took place on Sunday, October 10, when Kyndal Reynolds, 21 was shot dead with her own gun after she and another woman tried to rob two men they were in a car with in Houston, Texas.
Police said that Reynolds and Tywana Antonette Cody, 42, both of Warner Robins, had met two men earlier in the night and tried to rob them when they were inside a vehicle together.
The weapon discharged as one of the men tried to disarm Reynolds. She was taken to Houston Medical Center but died from her injuries.