Why Atlantic City is Teetering on the Edge of Disaster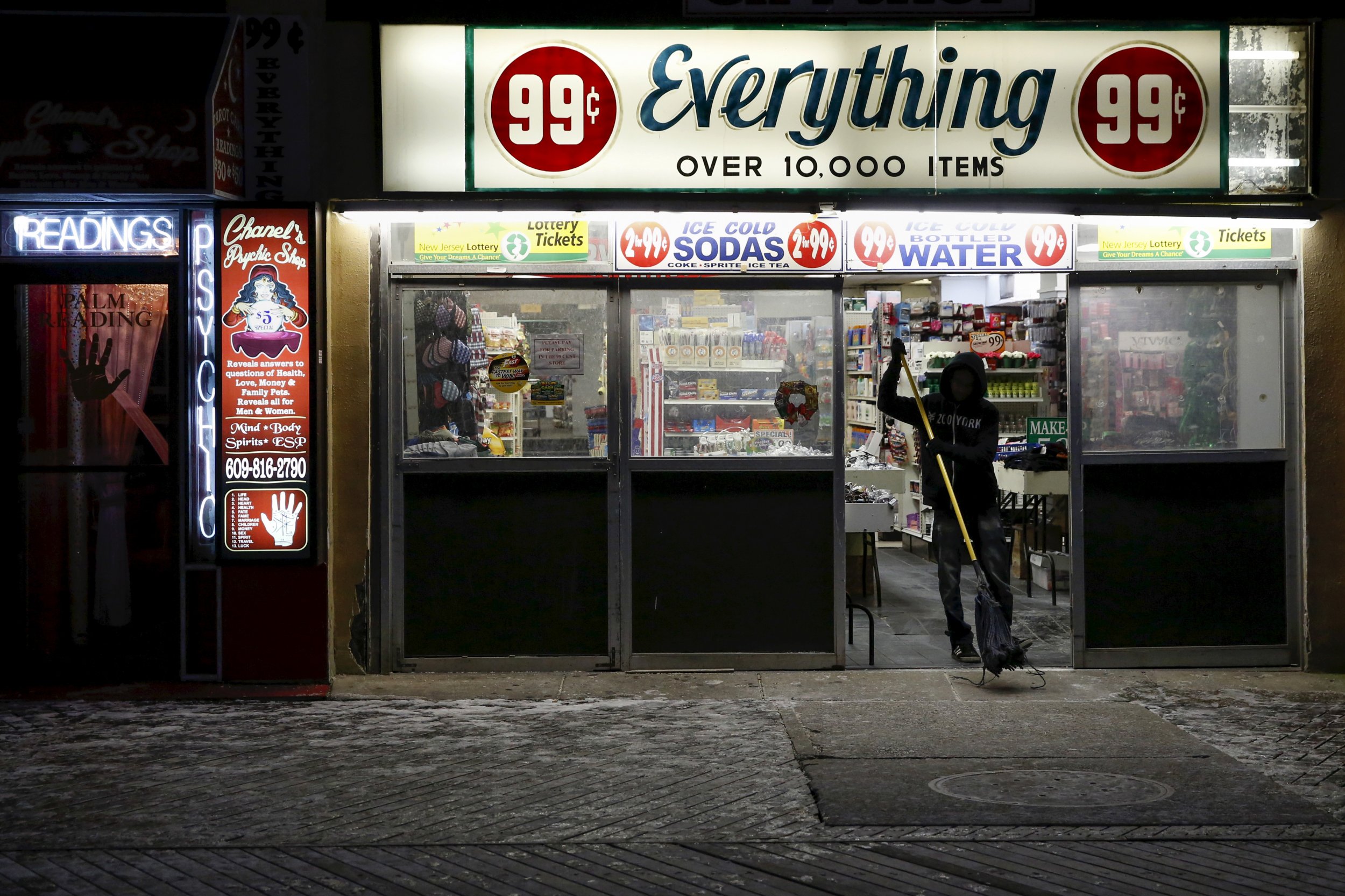 ATLANTIC CITY, N.J. (Reuters) - Inside the dimly lit Moose Lodge 216 last September in Atlantic City, Frank D'Alonzo discussed a few of the ideas he has heard over the years to revitalize the cash-strapped New Jersey gambling hub.
A monorail. Water parks. And now a push to bring in more conventions and transform the casino-heavy town with a seedy image into a family-friendly destination.
"It would be great for them to diversify," said the long-time businessman. "The city has a lot to offer."
But the avid fisherman and former construction manager sounded resigned: the seaside resort he loves is "the smallest big city" with blight and crime that are "not good publicity," he said.
Brimming with promise but ground down by poverty, Atlantic City is trying to reinvent itself even as it teeters on the edge of fiscal ruin. Its perception as a seedy locale is just one of several hurdles.
The city has been devastated by the quick collapse of its one-time monopoly on East Coast casino gambling and could see its cash flow run dry by April. The ravaged local economy laid bare the city's bloated budget and over dependence on a single industry.
Now, even as local elected officials are faced with the potential of a state takeover, they hope some seeds they planted to clean up crime-ridden areas and diversify the economy could begin bearing fruit before long.
The city has added new recreation and entertainment venues from Philadelphia developer Bart Blatstein, for example. Stockton University, which is nearby and has about 8,600 students, unveiled plans to expand there, and the city played host to a summer of successful beach concerts.
Clean-up efforts at a Texas Avenue playground and other parks have also worked. Overall, crime in Atlantic City fell by 9.3 percent in 2015 through November, compared to the same period the previous year, and has been declining for most of the last decade, according to state police data compiled by Reuters. For a factbox on Atlantic City, click.
Over the past three years, federal prosecutors also helped cripple a large heroin-dealing gang in the city's most notorious housing project, the Stanley Holmes Village.
"I see a lot of real positive results with what we've done. We're basically putting the roots into the ground," said Thomas Gilbert, a retired State Police Lt. Colonel who commands Atlantic City's tourism district.
BABY STEPS TO A TRANSFORMATION
Even so, these are baby steps, with poverty high and incomes low. When four big casinos closed in 2014, jobs became even more scarce and foreclosures ballooned.
Development has focused on commercial projects near the boardwalk, while "the neighborhoods have been left to languish," said Lisa Washburn of Municipal Market Analytics.
If tourists veer off the boardwalk on the wrong block, the effects of drug use on some of the city's residents and stark poverty are as prominent as the hulking, shuttered casinos.
"If you're now trying to become a family destination, it's a much different atmosphere that they're going to need to generate," Washburn said.
Yet the transformation to a family destination is not impossible. After a particularly raucous spring break in 1985 was filmed by MTV, the city of Fort Lauderdale, Florida, told young partiers not to come and made significant other changes to steer towards families instead of college students.
It took years, but the reinvention there succeeded. It is not clear, however, if a city whose main industry is casinos can do the same. Crime in Atlantic City may have dropped, but it is still among the most dangerous New Jersey cities, according to the police data.
Angel Ortiz, 45, started in casinos at 16, when he took a job working the graveyard shift in the coffee shop of the Showboat casino, which closed in 2014. His two brothers also worked in casinos. One left to work in a casino in a nearby state, as have other residents.
"Atlantic City is messed up. It's always gonna be messed up until somebody comes in here and does the right thing," said Ortiz, who works seasonally at the Steel Pier amusement park and occasionally at a furniture store. "That's why I'm hoping the state takes it over. Why not? Officials down here ain't really doing anything."