Atlantic City's Last 'Low-Roller' Casino Busts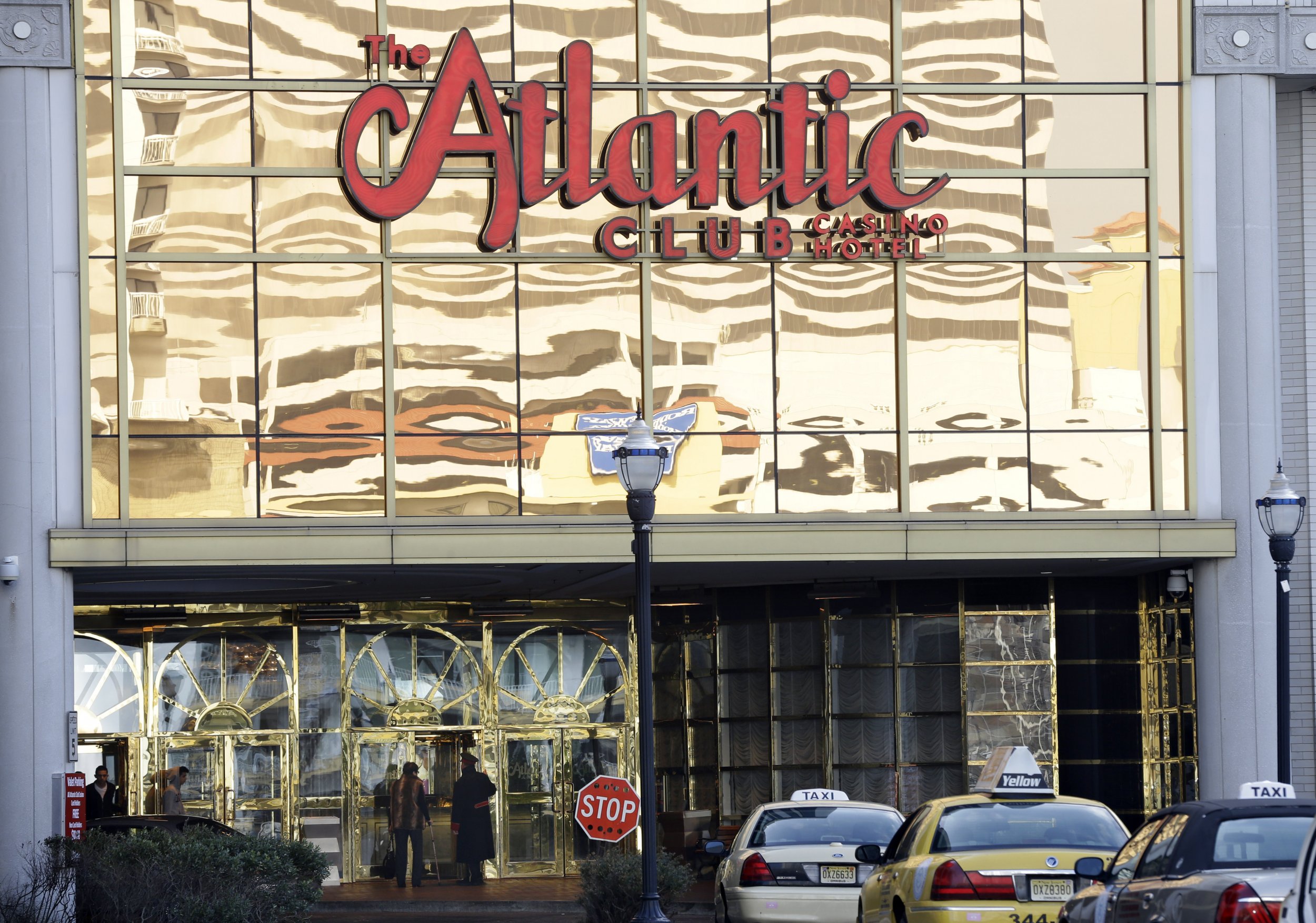 A few miles outside Atlantic City, signs along the highway greet gamblers by talking about the people who will scrub their toilets, serve them cocktails and, more often than not, deal them losing hands.
"Thank you to our employees! For your dedication and service," says one billboard for the Atlantic Club Casino Hotel. "Just the best employees in AC" the next line says. "You're the heart and soul of this place."
Five days before Christmas, the Atlantic Club told more than 1,600 employees they would soon be jobless. The Atlantic Club – the last casino in Atlantic City, New Jersey catering to the "low-rollers" – announced it would close at midnight on January 13, after 33 years in business. Many learned about their impending unemployment in the newspaper or on TV. The club gave union workers $1,500 in severance, plus pay for unused vacation days. The local union gave card-holders $20 grocery store gift cards and help filing for unemployment.
The shutdown of Atlantic Club will only exacerbate Atlantic City's 15.1 percent unemployment rate, said to be the worst in the state, and has spurred whispers of more closings. Atlantic City gaming revenue has spiraled downward since 2006 – from $5.2 billion then to a $2.9 billion in 2013 – because of increased competition from neighboring states. Atlantic City, which now has just 11 casinos, down from 13 at its peak, is also running out of time to maintain its gaming monopoly in New Jersey. In 2010, Governor Chris Christie gave Atlantic City until 2014 to reverse its decline before he'd consider allowing gaming elsewhere in the state. Christie's initiatives to revive the boardwalk by making it a family-friendly destination have mostly been a bust.
At Wonder Bar, a restaurant off the boardwalk that bills itself as the dining destination for locals, employees gathered Sunday night to bid each other a final goodbye. Many told Newsweek they weren't in a position to hit the ground running with regard to the job search because, what jobs? A casino in Maryland hosted a a few job fairs the week before the closing, but only a few dozen people got work. Besides, who has the money to move?
Worse, they said, is that one of the things that helped keep the casino afloat – its close-knit, comfortable, unchanging atmosphere attracted loyal regulars – makes its closing all the more dire for the community. Atlantic Club felt so familial, employees said, because so many families worked there, meaning entire households are out of work.
One married couple, who like most didn't want their names used for fear of jeopardizing their chances of getting new jobs, told Newsweek they didn't have a plan, or even a plan about how to come up with a plan for finding work.
The man, 60, who'd worked at the casino for 20 years, took small sips of beer as he explained that they would file for unemployment the next day and apply for food stamps. They had two adult sons, also out of work, to support, along with three granddaughters and a daughter-in-law. "We have to provide for our kids," his wife, 57, said. "I don't know how I'm going to do it."
Their extended family isn't in much of a position to help them, either. The man's 65-year-old sister recently lost her grocery store job; though rehired elsewhere, she now makes 30 percent less. Another sister's husband, who made ball bearings, lost his job when the company moved to the South. His twin brother's wife, a teacher's assistant, lost her job, too. Another sister (he's from a big Irish family, he explained) lost the same job twice. His youngest sister's husband, who made plastic parts for doors, lost his job when it was shipped to another country.
"My father always told me, 'Life isn't fair," the man said, taking another swig.
Several blocks away, back on the boardwalk, things seemed almost normal at the Atlantic Club, which would be bolting the doors in a few hours. Sure, the club's restaurants had run out of food that afternoon and customers, scurrying to use their comp dollars, drank the Dizzy Dolphin bar dry, but the casino floor buzzed and blinked busily, as if midnight would never come.
One woman at a baccarat table – who was down about $15,000 at 11:30 – wanted to keep playing despite the time. She shouted and mumbled something about wanting her money back, or at least the opportunity to win it back. A pit boss standing behind the dealer joked: "I don't have any money! I'm unemployed!" and a few moments later, a security guard escorted the woman off the floor.
With her exit, the feverish frenzy typical for a casino – even an ailing one– seemed to deflate. Just before midnight, those present counted down from five, with some singing "Auld Lang Syne." The staff charged with seeing the shutdown through then collected and counted all the chips one last time.
Dealers, faces twisted and glistening with tears, hugged each other tightly. Some staff skipped into what seemed to be an area set aside for high-rollers, asking a cop to snap one last photo of them together, their broad smiles belying the mood in the room.
As stragglers and observers were corralled out the door and onto the sidewalk, some dawdled in the hotel's main hall, while others plucked plants from their pots before leaving stepping out into the frigid night.
The mirrors and columns and brass in the lobby spoke to the Atlantic Club's bygone opulence – when Frank Sinatra was on the marquee, not the struggling commuter casino trying to lure slots jockeys with free parking.