Atlas Cross Sport GT Concept Injects 'VW Magic' Into the US-Made SUV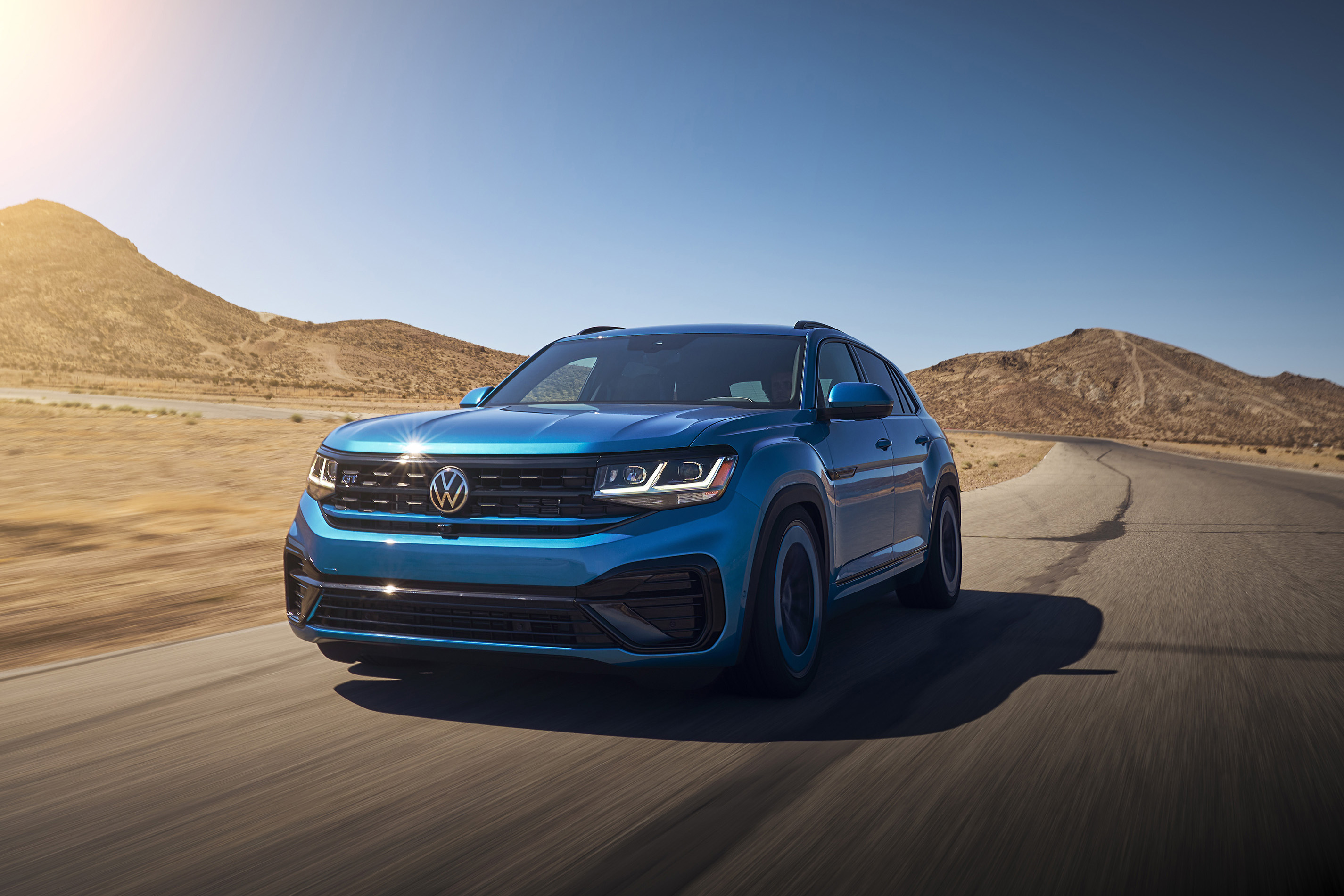 The Volkswagen Golf GTI and Golf R made their U.S. auto show debut last week in Chicago. A new version of the company's Atlas Cross Sport SUV that takes inspiration from those models debuted today.
"The launch of the all-new Golf GTI and Golf R got us thinking about how to inject some of that VW magic into our SUVs," said Scott Keogh, CEO, Volkswagen Group of America. "This concept is proof that it's possible to build SUVs that could appeal to our performance enthusiast base."
The Volkswagen Atlas Cross Sport GT Concept has unique styling, a modified engine, lowered suspension, and custom wheels that are all designed to show off the sporty potential of the model.
The concept SUV started life as a 2021 Atlas Cross Sport SEL Premium R-Line production model when it came off the line at VW's Chattanooga, Tennessee plant.
The car was hand-painted by employees at the plant. It now has a Eisvogelblau paint color that is only currently available on select VW products in Europe. Eisvogelblau translates to "Kingfisher Blue".
It was enhanced by Volkswagen enthusiast Jamie Orr, who self-describes as a "full-time professional VW nerd" in his Twitter profile. The build took several months to complete.
In addition to the blue paint, the SUV's body wears concept gloss black exterior trim, which replaces traditional chrome brightwork, as well as GT badging.
The lengthy list of modifications includes new ST Suspension XTA Plus 3 coilovers with color-matched and GT Concept -branded springs. Stopping power is courtesy of Tarox eight-piston front brakes. The whole rig rides on 22-inch ABT Sport HR Aerowheels wrapped in Yokohama Advan Sport V105 UHP 285/35R22 tires.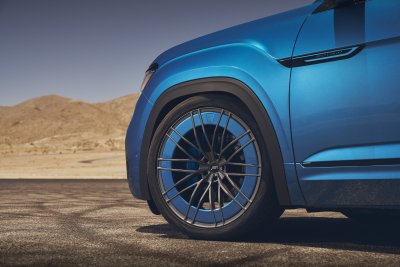 "We really wanted to draw attention to the many great attributes of the Atlas Cross Sport, particularly its strong exterior styling, and evaluate its potential performance capabilities," said Sean Maynard, Enthusiast and Motorsport Marketing Specialist for Volkswagen.
A version of the company's turbocharged 2.0-liter four-cylinder engine is under the hood. It's traditionally found in a Golf R. The SUV also got a front-mounted radiator from a Mk7 Golf R. The combination allows 300 horsepower to be at the ready with handling aided by a standard all-wheel drive system.
The interior features the Eisvogelblau color throughout from the car's bespoke Recaro Sportster CS seats to the blue-accented gear shift, safety belts, steering wheel and custom floor mats. All of the interior materials are non-animal based.
A one-of-a-kind center console features a Volkswagen Accessories convenience safe and additional USB charging ports.
The Atlas Cross Sport GT Concept will be touring the U.S. at select events this summer.