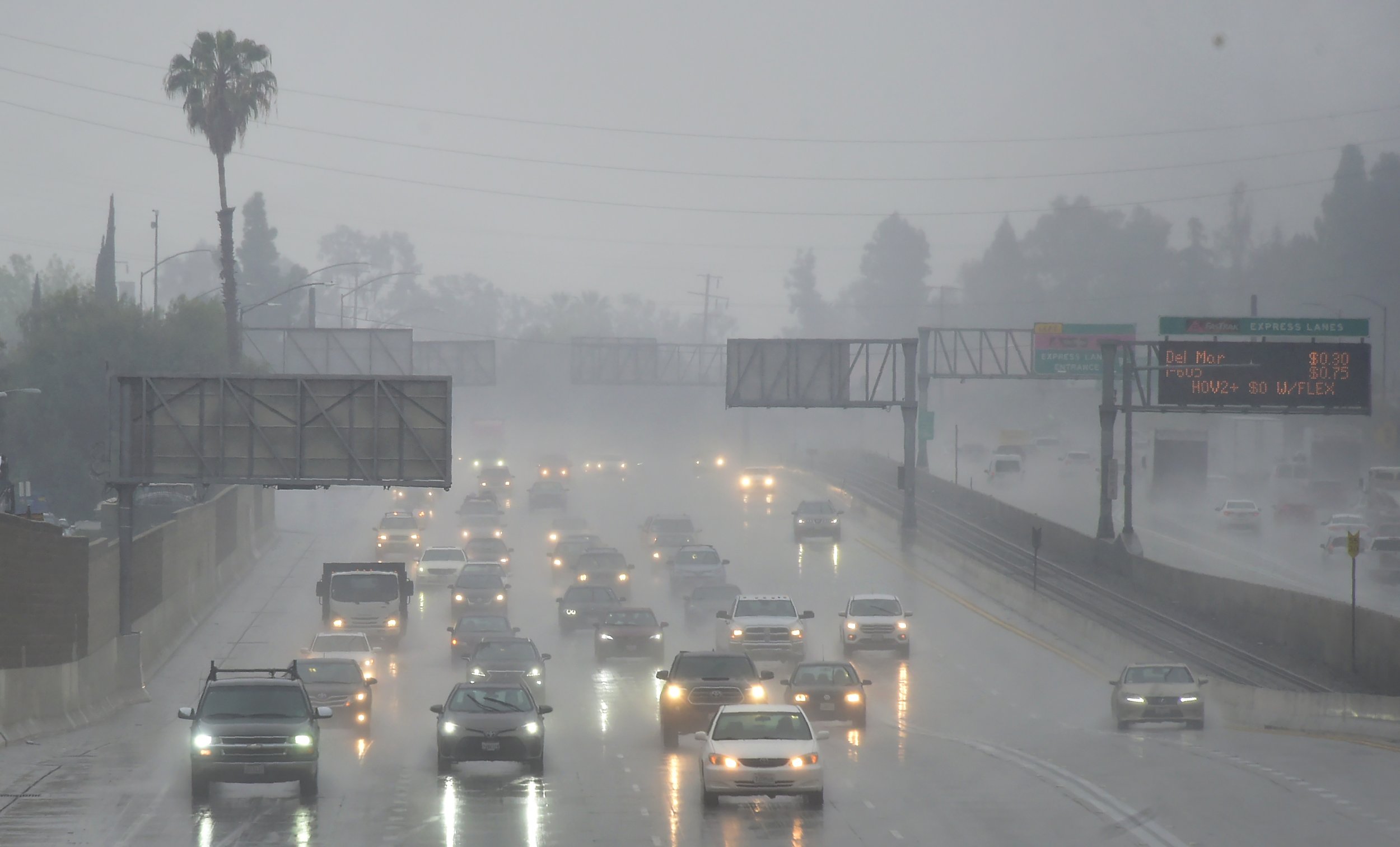 Rain and high winds were in the forecast for San Francisco and the Bay Area Wednesday. There were wind advisories and high wind warnings with strong and heavy rain expected to cause flooding.
The National Weather Service warned there was an increased risk of roadways flooding, rapid water level rises along rivers and bodies of water, extended commute times on Wednesday especially and a threat of rock and mudslides. Those were all risks through Thursday morning in the area.
"A moderate to high risk area of excessive rainfall exists across much of southern California on Thursday with a highly anomalous surge of Pacific moisture directed towards this area as part of an atmospheric river event," said the forecast from the Weather Prediction Center.
An atmospheric river is a pathway that water from the tropics typically follows like a "river in the sky," according to the National Oceanic and Atmospheric Administration. The atmospheric river events that carry the most water vapor can cause extreme rain and flooding.
One of the most well-known atmospheric rivers is called the "Pineapple Express" and it can carry moisture from Hawaii up to California. Hawaii saw a significant storm earlier in the week that brought record-breaking snow to some areas and strong rains and waves to other parts of the state.
The Pineapple Express atmospheric is an established route that transports the moisture from the tropics up along the river and to the western continental United States. Winds that travel across the band of moisture pick up that moisture along the way to the western U.S. before it drops inches of rain in just a day or so. Pineapple Express has been known to drop up to five inches of rain on California in a day, according to NOAA.
Though they can sometimes be extreme and cause damage, they're more often weak and beneficial to the areas where they bring rain as a part of the water cycle, according to NOAA.
The NWS was urging people in the area to avoid driving through flooded roadways and to exercise caution while driving in general. The radar for the California area showed that the rain was likely to continue through Wednesday and into the evening.