Atoms 001 Might Be the Most Comfortable Shoes Ever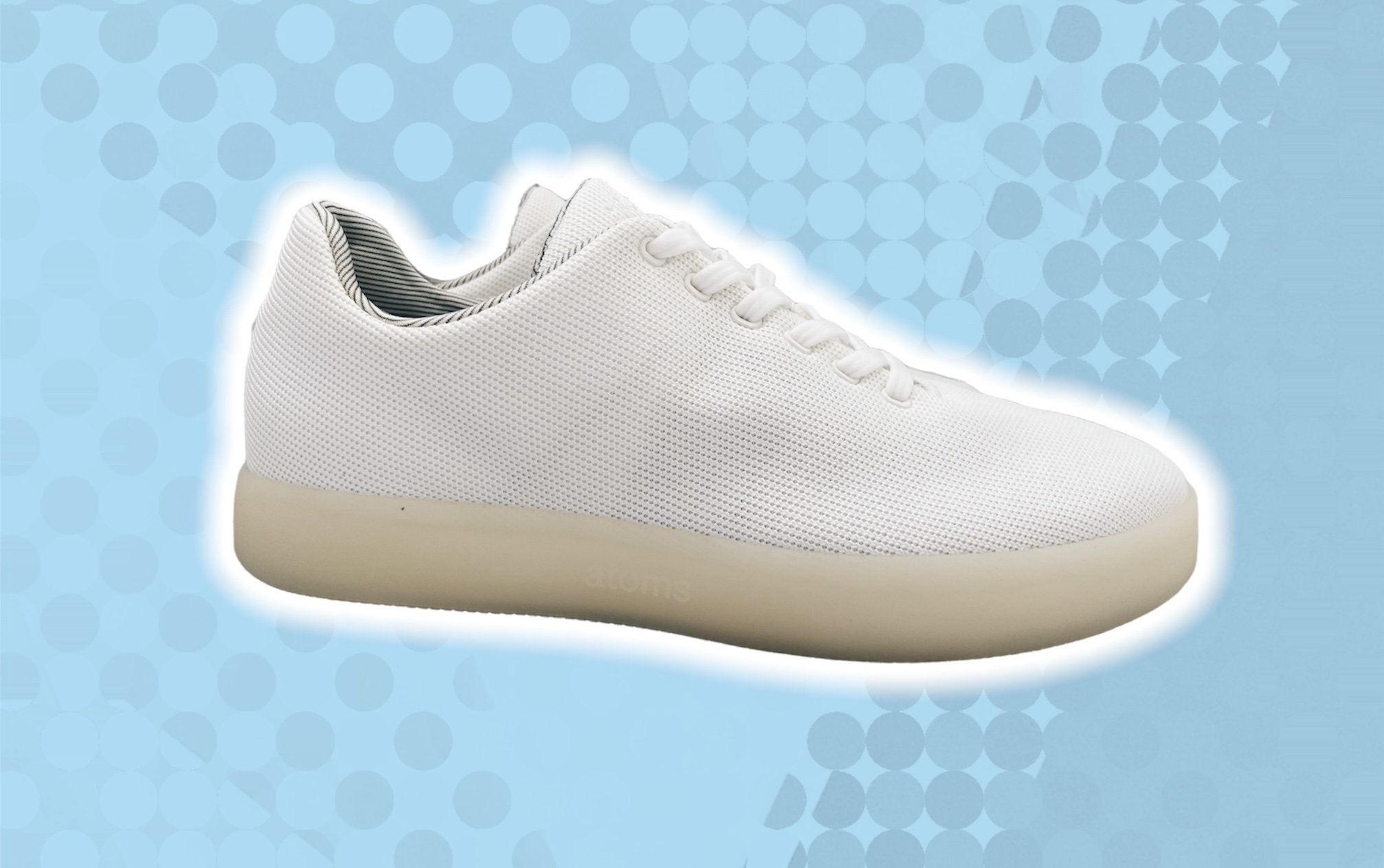 The temptation to be hyperbolic in my line of work is ever present. So when I write that Atoms 001 are probably the most comfortable shoes I've ever worn, it might be taken with a grain of salt. That's fair. Over the last few years, however, I've tried all kinds of shoes for running and walking, including ones that don't need to be tied, in an effort to put comfort over fashion. The style of the Atoms 001 might be debatable, but there's no denying their cloudlike feel from the first moment you slip them on.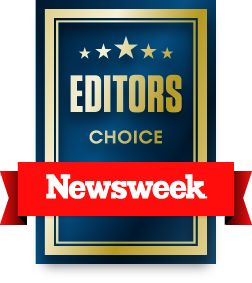 In case you're not familiar with the brand, Atoms is a startup shoe company based in New York. It officially put out its first model, the 000 in 2019. Now Atoms is back with a second shoe. Instead of taking a bold leap, this seems to be more of a refinement and iteration of its first effort. Considering their naming—001—that makes sense. Whereas 000 could be seen as a test run or prototype, the 001 seem like a definitive statement about what an everyday shoe, capable of handling long 12-hour days, should be.
TL;DR
Pros:
Great cushioning with an instant worn-in feel
Elastic laces are convenient for slipping them on
Cons:
Minimal style might not be for everyone
Limited color choices at launch
Buy at Atoms.
Atoms 001 Enhancements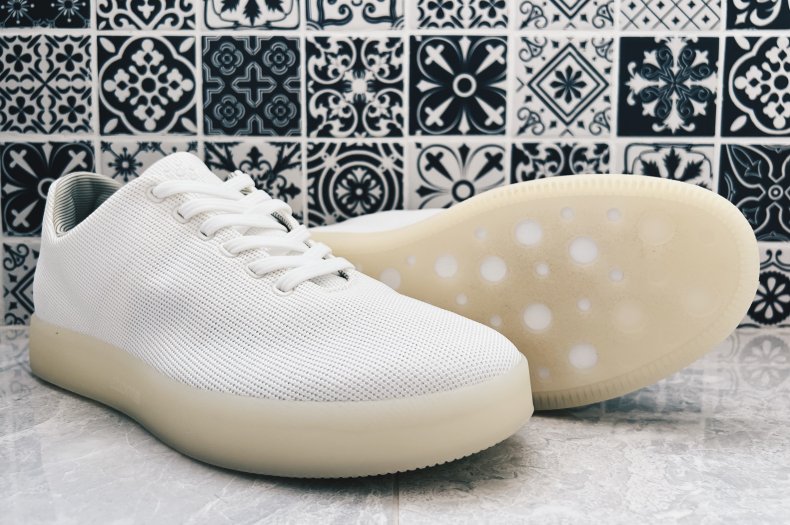 My wife and I both tried the Atoms 000 shoes and were impressed. They were immediately comfortable and provided a bit of spring to the step. The new 001 looks very similar, but they do have some specific improvements to raise them above that first model, while the 000 also continue to be sold.
The midsole and outsole have been re-engineered to focus on stability; nonslip traction has been enhanced; there are better flex points; and three times the amount of copper threads over the 000 on the insole—to guard against odor—have been added. The tongue got altered to stay put better and the inside heel got padding around where the Achilles tendon hits.
On the whole, the idea is the new 001 is sturdier, more comfortable and able to handle the strenuous environments. One of the mentioned uses from the company is a 12-hour hospital shift for medical workers.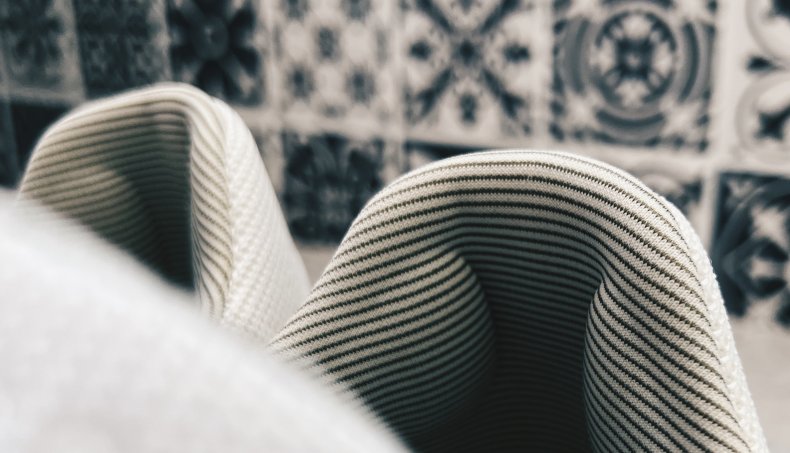 While I could certainly see and feel a lot of the improvements from the 000 to the 001, they weren't a drastic leap. Unless you know what to look for, it's easy to overlook the changes. A newcomer to the brand won't care what came before it, but an existing customer may have been hoping for a bigger departure for Atoms' second shoe design.
Atoms Style, Fit and Feel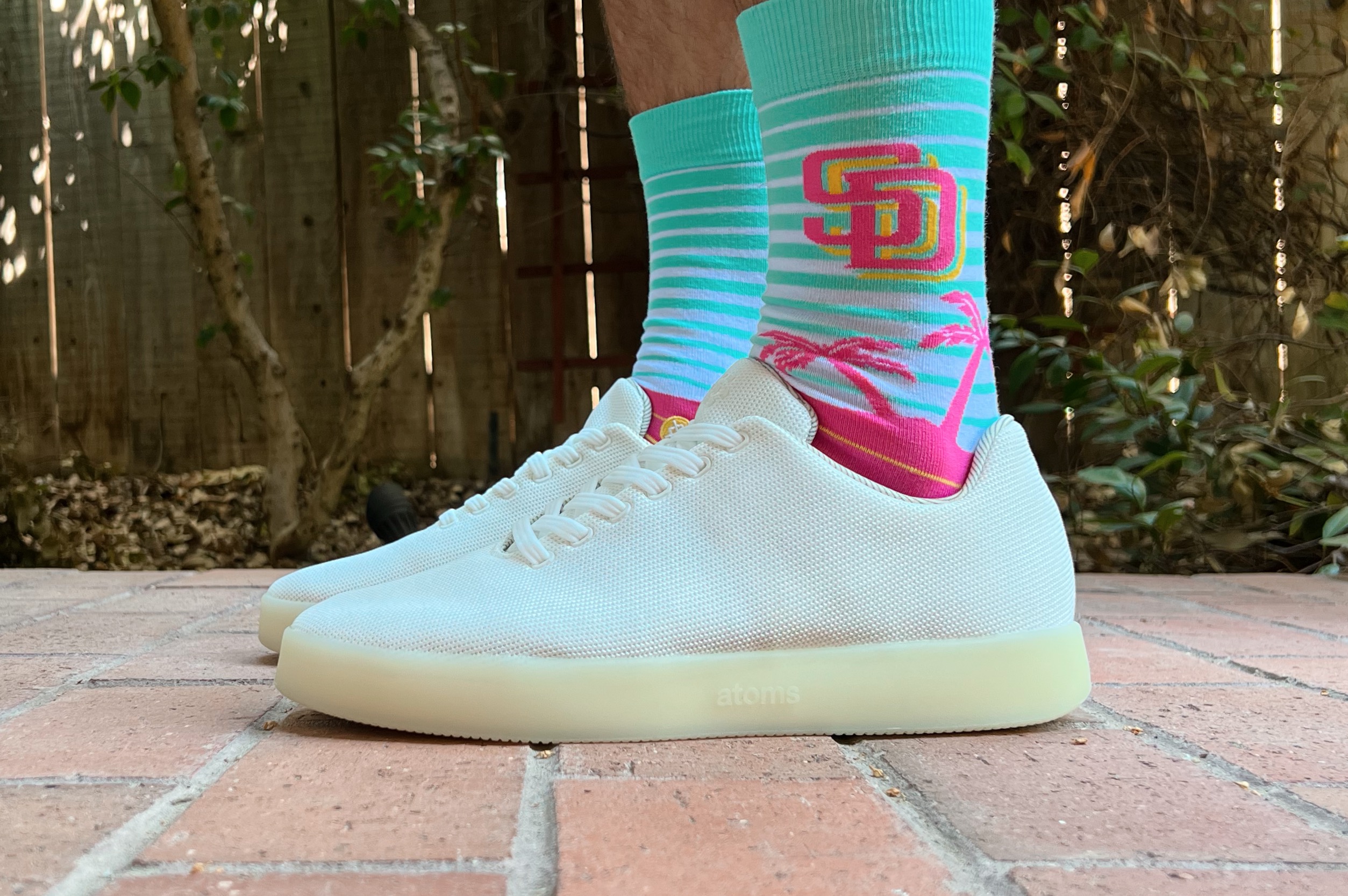 At launch, the 001 shoes are available in black, white and olive green. There were red and purple colors as part of a limited presale, too, but those are no longer available. The white ones have a translucent-looking mid- and outsole in pictures, but in person, the effect is less dramatic. The entire sole of the shoe looks substantial, and is the noticeable part that differentiates it from the previous model.
Atoms shoes, as they currently exist, are plain looking. They are a single color with a nondescript silhouette. At first sight, I was a little disappointed that almost nothing changed in the styling of the new 001. Style is subjective, so you'll need to decide if they fit your look. Personally, I found the shoe's comfort outweighs its minimal design.
The first time I ever put on the Atoms 000, they felt as if they had already been broken in and worn for months, though they still retained the springy cushion of a new shoe. The 001 retains that feeling. Similarly, the elastic laces, carried over from the old model, still work the same to allow your feet to slip in without needing to be untied.
I did notice the increased stability of the 001 shoes touted by Atoms. It's subtle, but there's not the same squishy edges along the sole as there are with the 000. I didn't feel unstable in the 000, but I did appreciate the increased attention to this area in the 001. Additionally, I certainly wouldn't have thought to ask for this improvement, but I can see how it helps people who are on their feet all day long.
Most of the time when I wore the 001 shoes, I ended up forgetting they were on my feet. Once I slipped them on and began going about my day, they almost never crossed my mind. Being forgettable is one of the best compliments I can think of to give a pair of shoes. It meant they didn't get in my way or have any wear-in time.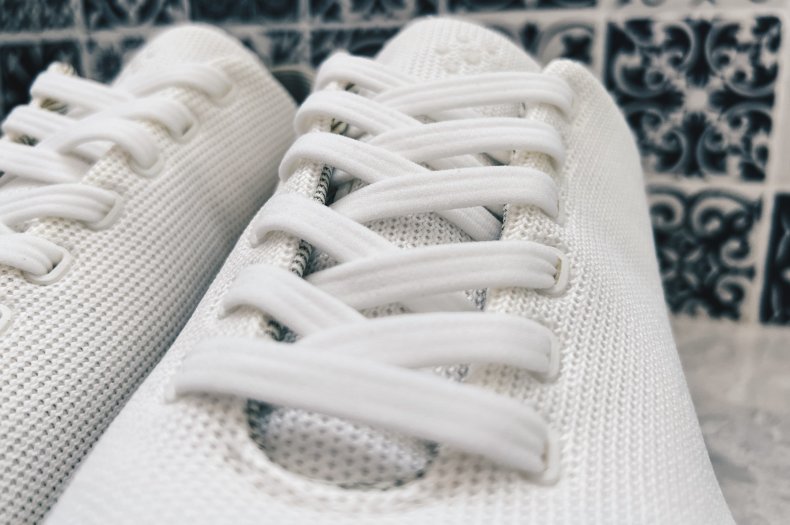 Should You Buy Atoms 001?
Both the 000 and 001 models of Atoms shoes are easy to recommend and to wear. The cushioning under my feet was always palpable. If I'm traveling, going to a conference or simply know I'll be walking a lot throughout the day, these are the shoes I would usually reach for.
The 001 shoes are only $30 more than the 000s. I think the extra grip and stability of the new Atoms bring enough value to justify the additional cost easily. That is, if you like the available colors for the new shoes. The white ones I wore were fine for summertime, but I can't wait for the extended color options, surely to come in the future.
Buy at Atoms for $159.
Newsweek may earn a commission from links on this page, but we only recommend products we back. We participate in various affiliate marketing programs, which means we may get paid commissions on editorially chosen products purchased through our links to retailer sites.