The Attack on Dave Chappelle Is an Assault on our Common Humanity | Opinion
After Will Smith slapped Chris Rock at the 2022 Oscars for a joke about Smith's wife, many comedians forewarned a new climate in which it's ok to physically assault comedians. Just one month later, it looks like their prophecies have come true: Comedian Dave Chappelle was assaulted on stage during a live set on Tuesday night by an armed assailant.
We don't know why the assailant chose Chappelle as his target. But the incident is yet another example of the hostility and contempt that has become culturally sanctioned of late against comedians, artists and commentators who dare to step beyond the confines of prescribed liberal pieties. From a White House spokesperson urging Spotify to censor Joe Rogan's podcast, to the public humiliation of Chris Rock and the support expressed for his assailant by celebrities with huge platforms, to the government's new "Disinformation Governance Board," it's becoming more and more evident that a climate of aggression is heating up against those who demonstrate the value of comedy, free thought and expression.
Tuesday night's attack on Dave Chappelle was the result of this new and horrifying cultural precedent and arguably its most dangerous manifestation yet. The police reported that the assailant was armed with a replica gun "that can eject a knife blade" when discharged correctly. Luckily, security at the venue was able to apprehend the assailant before he was capable of inflicting serious harm or injury on Chappelle.
But while horrifying, the episode should not surprise us, living as we are in a climate that sends the subtle message that causing offense or poking fun at cultural narratives—the actual job description of a comedian—is tantamount to violence. It should not surprise us that mentally unstable characters would take advantage of this culturally sanctioned mood of hostility.
The incidents of attacks against comedians didn't happen in a vacuum, after all; they are happening because a clear message is being sent by a powerful liberal hegemony that is ever so willing to bend to the narcissistic whims of those who think their cultural sensitivities, proclivities and insecurities matter more than art, free expression and the joy of communal laughter.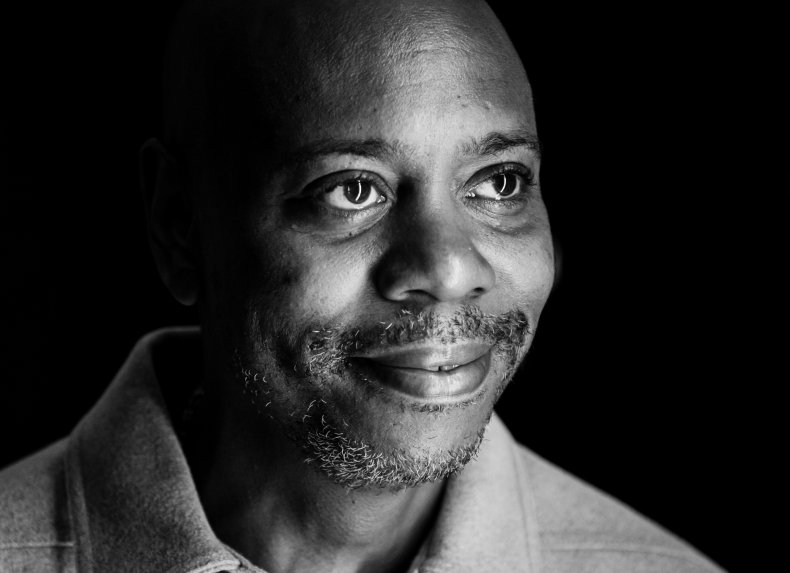 The zealotry of those who make social justice their primary identity is by now well documented. But the attitude that comedians are fair game is more than just an extension of their penchant for taking offense. It is an assault on the shared humanity that enables people to enjoy the communal experience of comedy.
It's this shared humanity that the far Left is taking aim at with the new attacks on comedy, just as their obsession and narcissistic preoccupation with identity signifiers and political affiliation that's become a mainstay of liberal culture often blinds people to the shared humanity that exists beyond race and gender, and provokes the urge to punish those who dare to venture beyond these restrictions.
What if next time we are not so lucky and an armed assailant isn't neutralized before causing real harm? What if a comedian, commentator or artist actually gets seriously hurt or killed by an over zealous grievance junky?
It is the job of artists, commentators and comedians to reverse engineer cultural tensions and sensitivities to produce entertainment. But too many on the Left have come to conflate the various tense culture wars constantly raging in the news cycle with the comedic experiences that act as a reprieve from these tensions by providing humor, insight and a space for shared sensibilities to emerge.
Today's hostile environment is generating fear, and thereby acting as a deterrent by forcing commentators to skirt around important cultural, political and social issues that desperately need to be joked about, examined and subverted. In so doing, the censorious climate defangs cultural criticism by invoking the implicit threat of the most absurd consequences, from career destruction to vigilante violence.
If you're wondering why so much of our entertainment now lacks the spirit it once had, look no further.
Dave Chappelle and other comedians like him have found themselves at a very strange cultural intersection where they are forced to confront an unprecedented backlash against what only a decade ago was considered normal: the right to be offensive, to provoke and to find humor in even the most abject framing without fearing violence or state censorship.
It's become clear that we no longer exist in that world. This is something that should cause alarm for anyone who cares about art, culture, comedy and the value of free expression. It is our very shared humanity at stake. It's being shunned in favor of appeasing the sensitivities of those who are preoccupied with identity and grievance.
Dave Chappelle came away unharmed and managed to maintain a flippant attitude even after being caught off guard by an armed assailant. But he was lucky. A climate that emboldens vigilantes and allows them to feel morally justified in enacting violence against those who stray from their edicts of social awareness will only lead to disaster.
Angie Speaks is a cultural commentator and cohost of Low Society Podcast.
The views in this article are the writer's own.