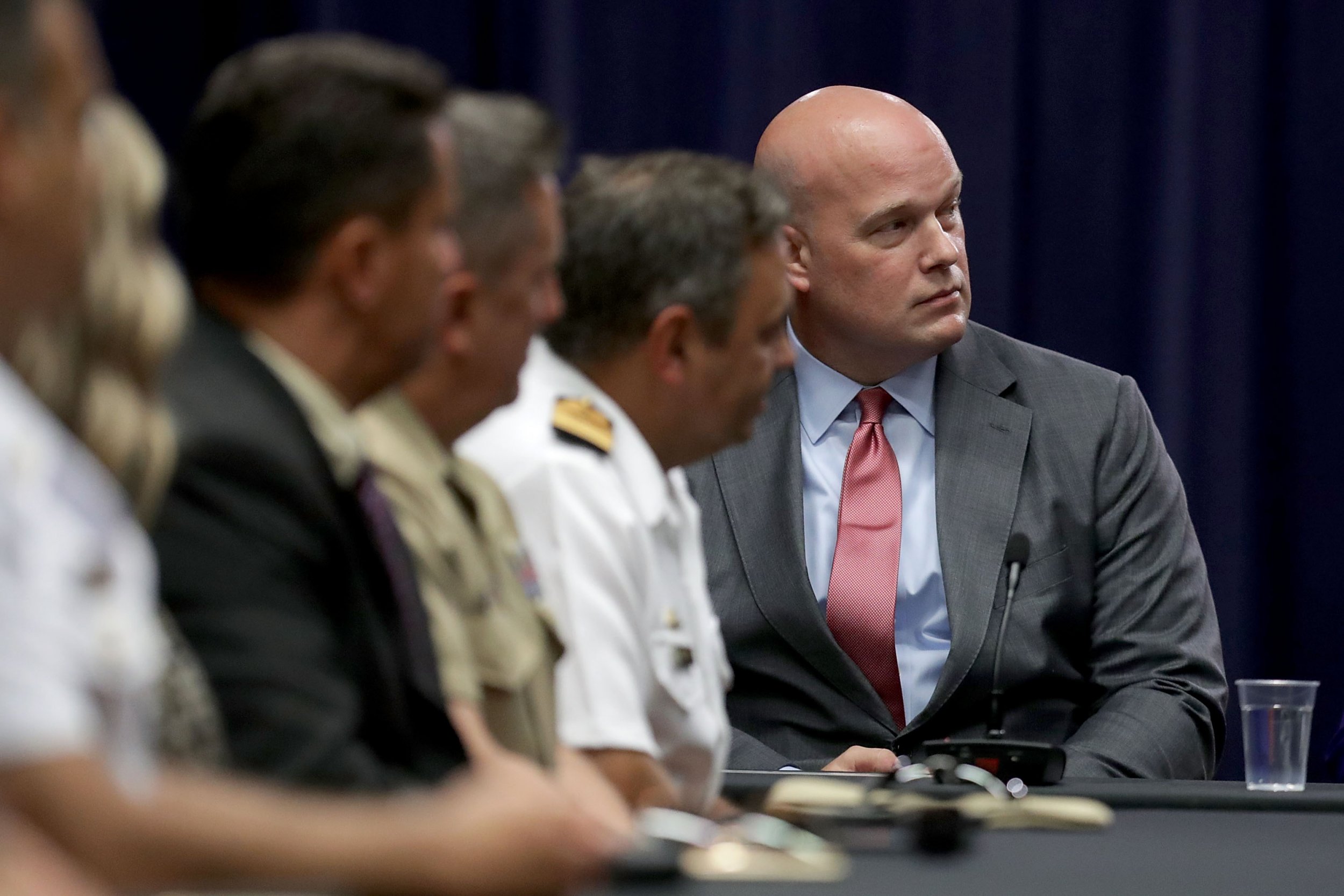 Acting attorney general Matthew Whitaker was interviewed for a role on U.S. President Donald Trump's legal team in 2017, it has been reported.
The New York Times said that Whitaker, who has temporarily replaced Jeff Sessions as the top U.S. law official after his forced resignation this week, had been on the radar of the Trump administration for some time.
Former White House counsel Don McGahn interviewed Whitaker in July 2017 about taking a position on the legal team and he was described as a "legal attack dog" who could take on Special Counsel Robert Mueller, The Times reported.
Whitaker, a former U.S. attorney from Iowa, was not hired and he continued to work as a political pundit for CNN.
CNN reported that McGahn, who left the White House in October after Brett Kavanaugh was confirmed as Supreme Court Justice, helped Whitaker become Session's chief of staff at the Justice Department.
Whitaker has been vocal in his criticism of the Mueller inquiry into alleged Russian interference in the 2016 elections, saying its scope was too wide and that probing the finances of the Trump family was crossing a red line.
Some experts have criticized Whitaker's appointment to lead the Justice Department, and others have said that his role is to undermine the Mueller inquiry.
Senate Minority Leader Charles Schumer (D-N.Y.) wrote in a letter to Trump: "As an unconfirmed political appointee, Mr. Whitaker has not been subject to the scrutiny that the Constitution requires to ensure that he has the character, integrity and ability to fulfill the grave responsibilities of this job," The Hill reported.
Trump insisted that he did not know Whitaker personally before his appointment, although a senior official within Trump's administration told The Washington Postthat the pair had met "more than a dozen times" when he worked as the chief of staff to Sessions.
"When Trump complained about the [Robert] Mueller investigation, Whitaker often smiled knowingly and nodded in assent," the official said.
Trump tweeted: "Matthew G. Whitaker is a highly respected former U.S. Attorney from Iowa. He was chosen by Jeff Sessions to be his Chief of Staff. I did not know Mr. Whitaker. Likewise, as Chief, I did not know Mr. Whitaker except primarily as he traveled with A.G. Sessions. No social contact."
Trump later tweeted: "I feel certain he will make an outstanding Acting Attorney General!"