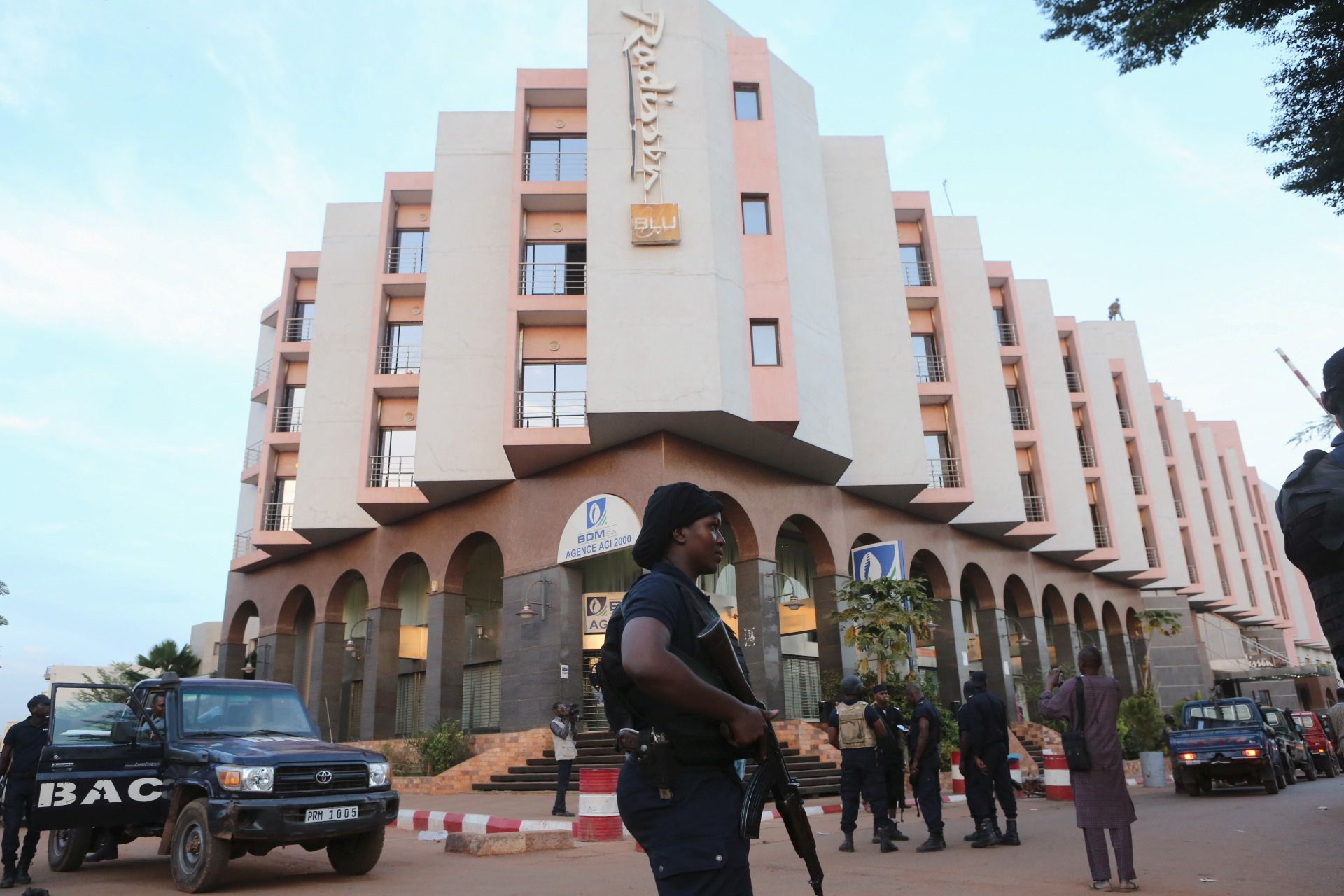 The deadly attack on a hotel in Mali's capital on Friday claimed by two radical Islamist groups has put veteran militant leader Mokhtar Belmokhtar back in the spotlight months after he was reported killed.
Belmokhtar, who is Algerian, has been a key figure for years in insurgencies across North Africa and the Saharan border region, but in June authorities in Libya said he had been killed by a U.S. air strike there.
U.S. military officials said he was targeted, only for al Qaeda in the Islamic Maghreb (AQIM) to deny four days later that he was dead.
In a statement posted on Twitter on June 19, the group said he was "still alive and well and he wanders and roams in the land of Allah, supporting his allies and vexing his enemies".
His group Al Mourabitoun now claims to have stormed the Radisson Blu hotel in Bamako in a joint operation with al Qaeda in the Islamic Maghreb (AQIM) in which 27 people have been reported killed.
"He (Belmokhtar) has been wanted by several countries for a long time and he is probably behind this attack," French Defense Minister Jean-Yves Le Drian told TF1 television.
"Al Mourabitoun is a mixture of fundamentalists and bandits, who traffic weapons and drugs to finance themselves," he said. The U.S. government also believes the two groups staged the attack, a government source said.
Al Mourabitoun has staged several attacks in Mali and the region, but Belmokhtar has had a troubled relationship with al Qaeda. His group has not pledged allegiance to Islamic State, as Nigerian militant group Boko Haram did in March.
One security source said the Bamako attack could serve to refocus global attention on al Qaeda after Islamic State, which controls a swathe of Iraq and Syria, launched coordinated assaults a week ago in Paris in which at least 129 people died.
AL QAEDA OFFSHOOT
Al Mourabitoun "is an offshoot of al Qaeda, whose roots go back to the Algerian insurgency of the 1990s ... Their strategy has been to launch these fairly dramatic attacks," said Gregory Mann, professor of West African history at Columbia University in New York.
The group's leadership is mostly from Algeria and Mauritania, but it has flourished in Mali and drawn militants from other West African countries including Togo, Burkina Faso and Ghana, he said.
Al Mourabitoun launched an assault in August on a hotel in the town of Sevare, 600 km (375 miles) northeast of Bamako, in which 17 people including five workers for the United Nations mission in Mali were killed.
In March, the group claimed responsibility for an attack on a restaurant in Bamako that killed five people, including a French citizen and a Belgian security officer.
Militants linked to Belmokhtar stormed a major gas plant in Algeria's Sahara desert in January 2013 and killed 40 employees in a four-day siege. They have also been blamed for several kidnappings of foreigners.
Belmokhtar's men, members of AQIM and other groups formed a loose alliance that seized northern Mali in the wake of an uprising. He was reported killed in fighting in Mali in 2013.
The militants were scattered by a French offensive in January 2013 but insurgents have continued sporadic attacks despite the presence of some 3,000 French troops in the region and several thousand U.N. peacekeepers in Mali.