After a few months on hiatus, the third season of Attack on Titan is set to return this Spring.
Funimation announced that the second part of Attack on Titan Season 3 will be added to its FunimationNow streaming service in the Spring, however the exact date was not revealed.
To commemorate the announcement, Funimation dropped a trailer for Attack on Titan Season 3 Part 2, which shows the continued story of the Beast Titan.
The anime is set to premiere in April in Japan so it's likely the popular series will release on Funimation that month as well.
Attack on Titan 's last new episode aired in October, so fans may have forgotten what happened. If you wish to re-watch or catch up on the series, season 3 of Attack on Titan can be streamed any time on various anime streaming services including Funimation, Crunchyroll and Hulu. Adult Swim's Toonami anime block also airs the series on Saturdays.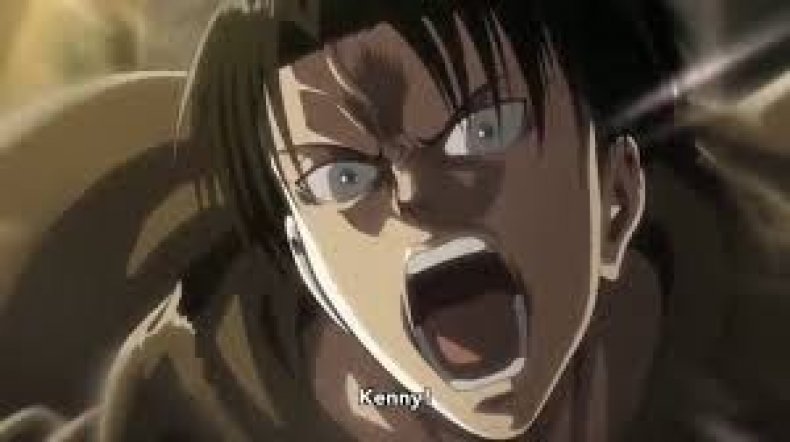 FUNIMATION
To watch all of these episodes online, you can sign up for FunimationNow, which currently offers a free trial . You'll need to register a form of payment but the first 14 days will be free.
FunimationNOW is available on iOS and Android devices, as well as the PlayStation and Microsoft stores.
CRUNCHYROLL
Crunchyroll has also confirmed it will carry the simulcast of the Attack on Titan Season 3 premiere. Its premium service is offering a 14-day free trial. Like Funimation, you must sign up for an account and provide payment details. There is also a free version of Crunchyroll that includes ads.
The Crunchyroll app is also available PlayStation 4 and Xbox One, as well as iOS and Android devices.
HULU
Hulu offers a month-long free trial has a variety of options for monthly rates. Like the other streaming services, you'll need to sign up with a valid email address and payment option. Fans can also watch Hulu on consoles like PS4, Xbox One and Nintendo Switch, or iOS and Android devices.
Are you excited for the return of Attack on Titan ? Who is your favorite character? Let us know in the comments section below.