'Attack on Titan' Season 3, Part 2 Simulcast Pushed Back Following Leaks, Piracy Concerns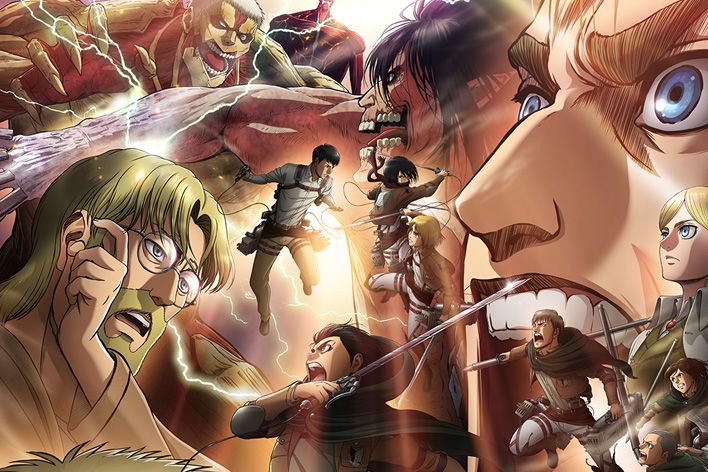 The subtitled release date for Attack on Titan Season Three, Part Two has been pushed back by three days following a string of leaks. The show's American distributor will no longer receive assets until after the show has aired in Japan.
This delay was revealed in a blog post by Funimation, the franchise's American licensee. The company said that beginning with Episode 54, which is slated to debut on May 29, the show's subtitled release will switch from Sundays at 1:35 p.m. ET to Wednesdays at 9:00 a.m. ET. Fans will see this change occur on Funimation's own streaming platform, FunimationNow as well as Hulu, Crunchyroll and on any official streaming platform for Attack on Titan found in countries across the world.
This change occurred due to widespread leaks of Attack on Titan episodes over the last few weeks. Episode 52 of the show leaked online with Arabic and Spanish subtitles over a full day before it was scheduled to air in Japan. Episode 53 faced a similar problem, leaking with Arabic subtitles several hours prior to its intended timeslot. The specificity of the subtitle languages has led fans to speculate that the show is being leaked by a licensee from either an Arabic or Spanish-speaking country.
"To prevent further leaks, the licensor has decided to deliver the show materials to Funimation after Japan's broadcast has concluded on Sunday," explained Funimation.
The company went on to note the frustration some fans might feel, "We know that this is an inconvenience for all fans awaiting a new episode this Sunday, but this restriction is out of our hands."
The delay in receiving materials means the company will be unable to begin translating and subtitling the show until after it airs in Japan, hence the delay.
Subtitled episodes will continue to be released on Wednesdays until the season concludes, unless the original Japanese licensor decides at some point to roll back this decision.
Funimation painted the change as "an opportunity for all of us to reflect on how leaks and piracy ultimately affects everyone in the anime industry." The company promised that the series' simuldub will not be affected by the release date alteration.
Attack on Titan Season Three, Part Two airs in America on Adult Swim's Toonami block every Saturday. Episode 50's dub will premiere on Toonami later this week on May 25.