'Attack on Titan' Season 3 Premieres in July on Funimation, Trailer Released
The first trailer for Attack on Titan Season 3 has released and it not only shows some amazing action but also reveals the long-awaited premiere date. Funimation posted the subtitled trailer for Attack on Titan Season 3, which you can watch above, and announced the first episode drops July 22.
The first Attack on Titan Season 3 trailer focuses on Levi, and begins with him talking about a man he grew up with. By the end of the trailer we learn this man is named Kenny, and it seems the Titans aren't the only things our heroes will fight in Season 3. Kenny and a group of humans using special guns are causing trouble.
All scout activity outside the wall is halted and these gun-wielding soldiers demand Eren be handed over. Perhaps they know he has the ability to turn into a Titan and want to use it for their own needs. This group could also be trying to eliminate Eren; the first key visual of the third season of Attack on Titan shows our main protagonist chained up.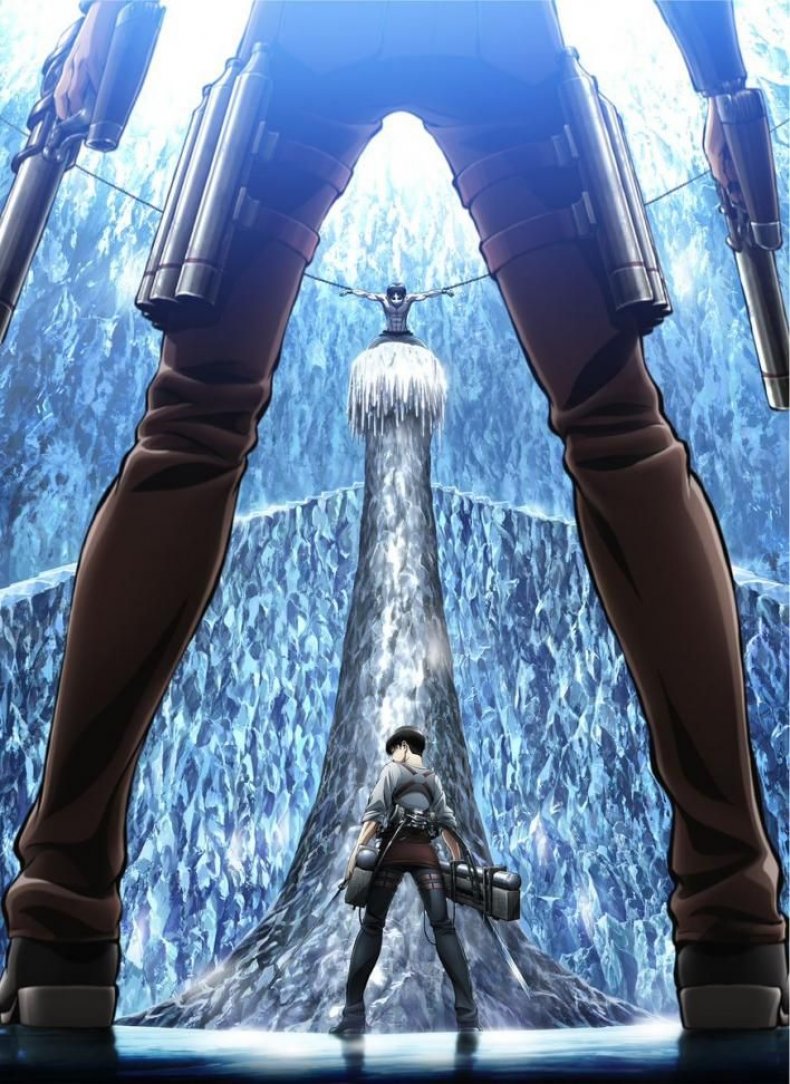 Whatever the case may be, Attack on Titan Season 3 will give fans more of Levi's backstory as he finally gets to be a part of the action after sitting out all of Season 2 with an injury.
As for Funimation's streaming rights, it seems the service will make the episodes available in the U.S. on the same day as Japan. July 22 falls on a Sunday, so fans can expect more information regarding release times and whether a dubbed version of Attack on Titan Season 3 will be available when it premieres (like how they handled My Hero Academia Season 3).
"We're thrilled to be bringing back 'Attack on Titan' for its third season in 2018 and on the heels of the series' long awaited and exciting return last year," said Gen Fukunaga, CEO and founder of Funimation in a press release. "Everyone is anxious to see what's in store for the new season. Fans have been clamoring with non-stop speculation ever since Wit Studio released a Season 3 teaser poster last October. We will all soon find out later this year."
So what do you think of Attack on Titan Season 3? Do you believe it will be better than Season 2? Let us know in the comments section below.