'Attack on Titan' Season 4 Release Date: Has the Final Season Been Delayed?
Attack on Titan fans have been waiting for news about Season 4 since the last episode aired in July 2019. Initially, the anime show, which airs on Hulu in the U.S., was meant to air its fourth and final season in fall 2020, but a number of reports have said that the show has now been postponed as a result of coronavirus-related delays.
However, as of a month ago, it seems as if Attack on Titan Season 4 is still set to air in October 2020. This is according to the Twitter account Spytrue, which has broken a number of anime stories in the past. In a late August tweet, the account confirmed, "AOT Final Season Still For Fall." The final season is believed to be split into two parts, each of which will have around 12 episodes.
However, there are also a number of signs that the pandemic and the change in production studios has caused the series to be delayed into 2021.
Earlier in the month, for example, Animate Times' Twitter page had listed Attack on Titan Season 4 among its list of shows coming out in fall, but they later removed it from the list, suggesting they may know something about the show's upcoming release date.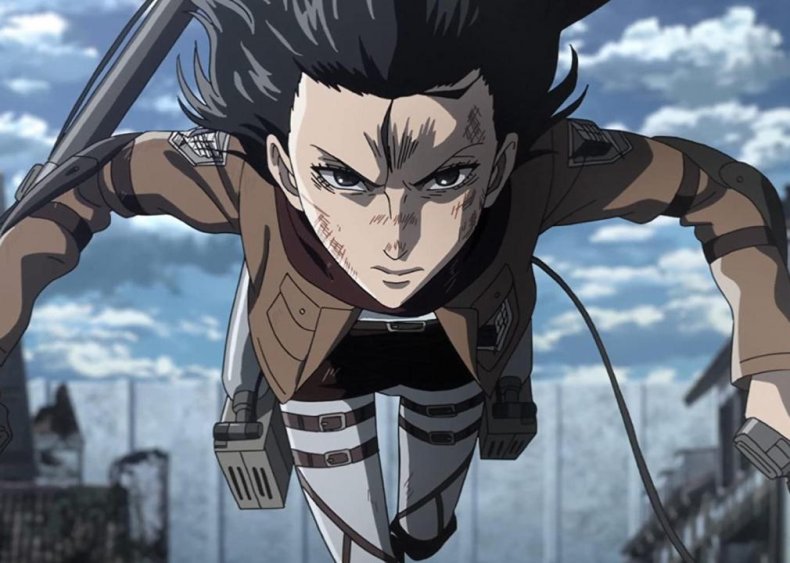 Another sign that Attack on Titan Season 4 may have been delayed comes via the website of NHK, who will show the anime in its native Japan. Previously, the page for Attack on Titan had featured a line saying the show was coming in fall 2020. However, after a year on the page, this message was removed as of September 18, suggesting that an October or November release date has been changed for one in 2021.
A post circulated on Twitter that the next season had been confirmed for November 11, 2020, but this was later revealed to be a hoax.
Whether Attack on Titan Season 4 airs this fall or is delayed until 2021, U.S. viewers will not have extra time to wait. Episodes are expected to air on Hulu as they release in Japan, similar to what happened when Season 3 aired on the streamer in 2018 and 2019.
In July, a first trailer for the upcoming season was released, which revealed some major plot details about Season 4. Among the developments the promo teased was a time jumps, with a number of major characters looking noticeably older. It also suggested that the show will focus more on villains Reiner and Zeke, as well as suggesting that Annie May may finally be released from the ice that she was trapped in during Season 1.
Attack on Titan Season 4 is coming soon to NHK and Hulu.