Muslim Woman in Hijab Says She Was Threatened with Gun as She Breastfed Baby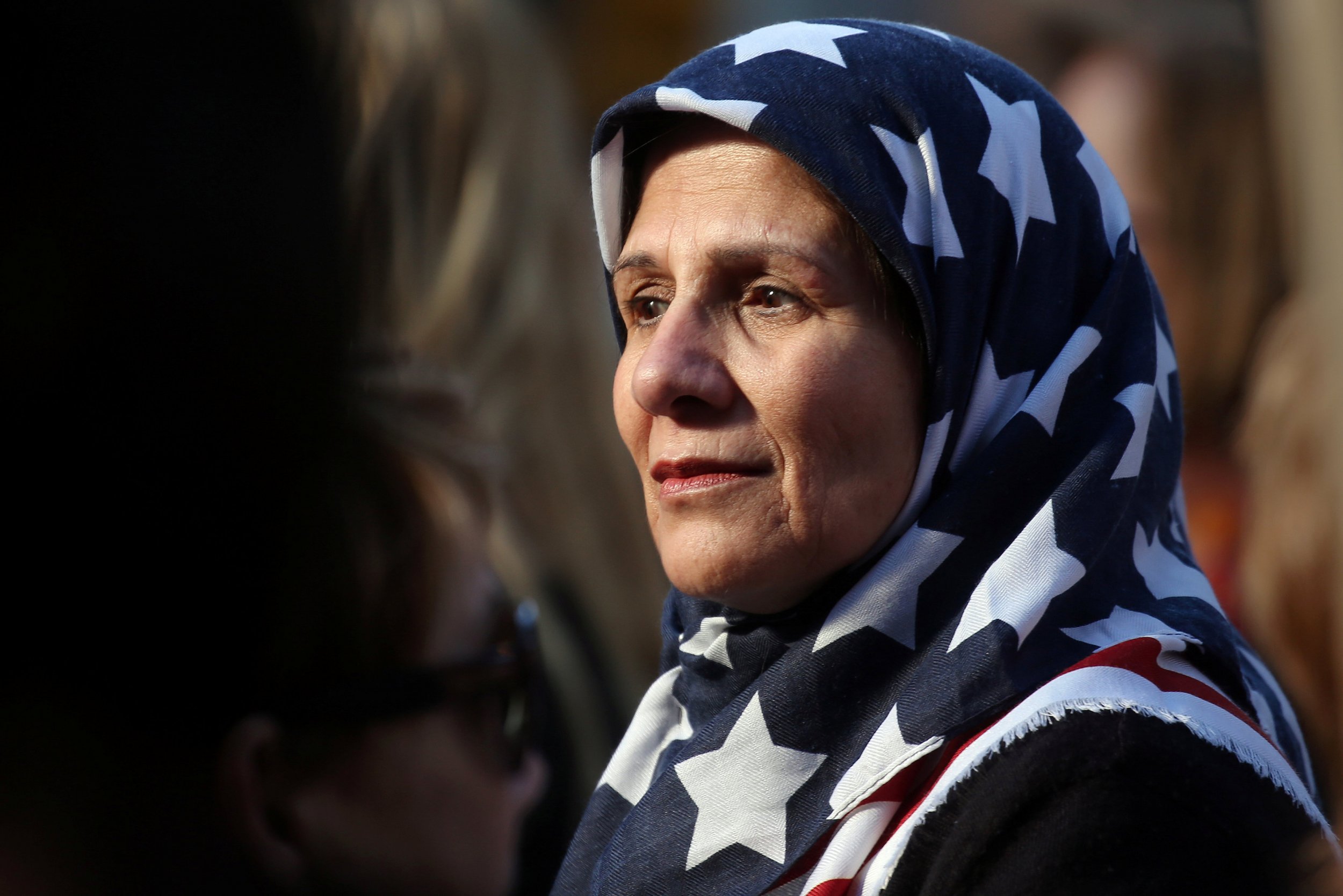 A hijab-wearing Muslim woman was breastfeeding her one-month-old child in a Charlotte shopping center parking lot this week when she noticed a man staring at her for several minutes. The man, she said, then reached into the back of his truck, pulled out a long gun and aimed it directly at her.
The victim, a native of Pakistan who had lived in Charlotte for 11 years, fled to a nearby store to call police before the man drove away, she told The Charlotte Observer Wednesday.
"Now I should get out of here," she recalled thinking at the time. "I'm not going to sit here and let him shoot me. I took my baby in my arms and rushed toward the store."
The man was identified by the victim as being white and in his 40s or 50s. It was not clear whether he had followed the woman, who was wearing an abaya, a Muslim dress, as well as a hijab, into the parking lot. He did not utter a word as he stared and then got out of his pickup truck to retrieve his gun, the woman said.
The man's motive was unclear. Women have continued to face outrage from some for breastfeeding in public. In a video of one case that went viral in Connecticut last year, a woman was yelled at while nursing her four-month-old child in a cafe.
However, the victim in Charlotte suggested she had little doubt that she was targeted because of her attire and religion. And the Council on American-Islamic Relations (CAIR), the country's largest Muslim civil rights group, has called on law enforcement authorities to investigate the incident as a possible hate crime.
"We ask law enforcement authorities to use all resources available to apprehend the alleged perpetrator and to bring all appropriate charges, including that of ethnic intimidation," CAIR National Communications Director Ibrahim Hooper said in a statement.
North Carolina law states that an individual is guilty of ethnic intimidation "If a person shall, because of race, color, religion, nationality, or country of origin, assault another person, or damage or deface the property of another person, or threaten to do any such act, he shall be guilty of a Class 1 misdemeanor. "
Charlotte witnessed a 15-percent increase in the number of hate crimes in 2015 from the previous year, according to FBI data.