Attention All You Millennials: Get Ready to Go Back to the Office! | Opinion
I never watch awards shows. But I had to—if only to publish the above Golden Globes video to prove I kind of know what's going on. I did see Nomadland and Schitt's Creek (twice), so I wasn't totally out of it, I suppose. Anyway, lots happening as always. President Joe Biden's COVID relief package, sans the minimum wage, seems to be headed for the finish line. Merck lent a helping hand to Johnson & Johnson to get its new vaccine out. And the genius from the great state of Texas, Governor Greg Abbott, lifted the state's mask mandate and opened up everything. Hope it goes better than his management of the utility grid. This week in On the Street: should millennials, and the rest of us, get ready to go back to the office and real life? Plus: Warren Buffett's energy company bets big on a green future—hopefully a winterized one—and a Nike kid drops a dime on mom. In the jukebox: Steve Earle and Gary Clark Jr. Let's start with post-COVID work life: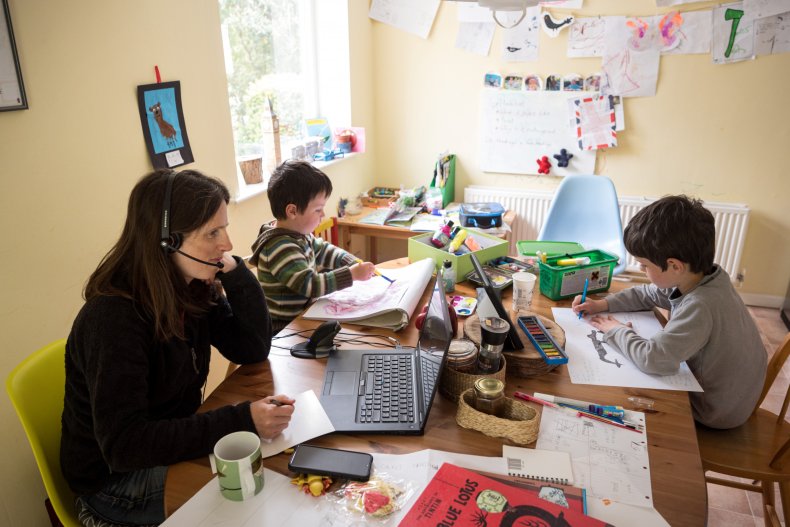 Back to Work: Maybe things will be looking up COVID-wise by the summer or fall if Texas doesn't screw everything up. But, variants aside, it's clear there's some light at the end of the tunnel. That means that the great debate has begun on how the-back-to-the-office thing is going to go, especially for younger folks. Full-time? Part-time? Ever? There are a few clues already. The usual tech suspects, like Facebook, are keen to let anyone work anywhere—as long as they're not paid West Coast wages in Kansas. On the other hand, you have Goldman Sachs. Its CEO, David Solomon, told a conference in England last month that he wants everyone back. He's worried, among other things, that his young employees won't get much mentoring hanging out with the cat and refrigerator. Remote working is "an aberration that we are going to correct as quickly as possible," Solomon said per MarketWatch. Other Wall Streeters feel the same way. Most companies, though, seem to be in no man's land. Those firms are worried about both the lack of connection and coming back too soon. A PriceWaterhouseCoopers executive survey, conducted in December is a mixed bag. The execs liked that "efficiency" was up—24/7, baby!—and more than 80 percent said the great remote work experiment was successful. But if you were trying to sell those same execs on the work-remote-all-the-time deal, they weren't buying. Most of them—68 percent—said a typical employee should be in the office at least three days a week "to maintain a distinct company culture." Otherwise, Deniz Caglar of PwC told me, "out of sight could easily be out of mind." He added: "Employees' connectivity with each other and with the company could erode over time." More PwC: only 13 percent of the executives surveyed were "prepared to let workers out of the office 'for good'." So how will this shake out? The three-day office thing sounds good to start. But when the health situation is back to normal, the boss will want you back. So unless the variants get to us, put the "everything has changed forever" thing in the rear view mirror. Oh, and by the way: should I short Zoom's stock? Just wondering.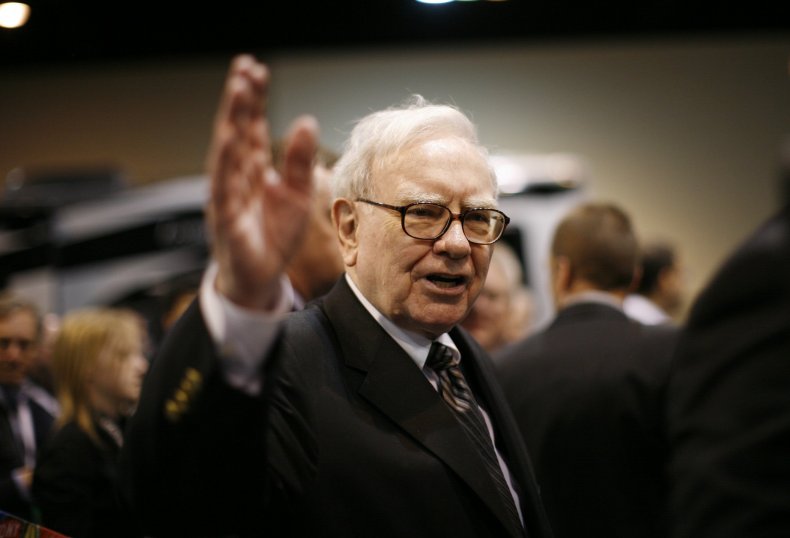 The Real Green New Deal: Warren Buffett's annual letter to shareholders is usually a treat for journalists and others, who get to cherry-pick their favorite parts. (Feel free to pick out what you like by reading it here.) My favorite? The section on Berkshire Hathaway Energy (BHE). I like it in particular because of the recent debacle in Texas where a stretch of snow, ice, bitter cold and burst water pipes threw millions into darkness and despair. If you recall, after the lights went out, Governor Abbott appeared on Fox News and falsely blamed the network's favorite fall guys, the Green New Deal and frozen wind turbines, which accounted for less than 10 percent of the state's energy output. But forget the noise from the loons—pay attention to what business is actually doing. (You think Exxon putting a green investing guy on its board is an accident?) In the case of Buffett, follow what BHE is up to. According to Buffett's letter, BHE has sunk $18 billion in new transmission lines that will eventually bring solar and wind energy from the hinterlands to city users out west. Wrote Buffett: "The advent of renewable energy made our project a societal necessity [my emphasis]. Historically, the coal-based generation of electricity that long prevailed was located close to huge centers of population. The best sites for the new world of wind and solar generation, however, are often in remote areas. When BHE assessed the situation in 2006, it was no secret that a huge investment in western transmission lines had to be made." That is the real story. Not the Murdoch/Fox malarkey. The project in case you're wondering, is scheduled to be completed in 2030. Hear more about it at the Berkshire Hathaway annual meeting, which will be live streamed by Yahoo! Finance on May 1.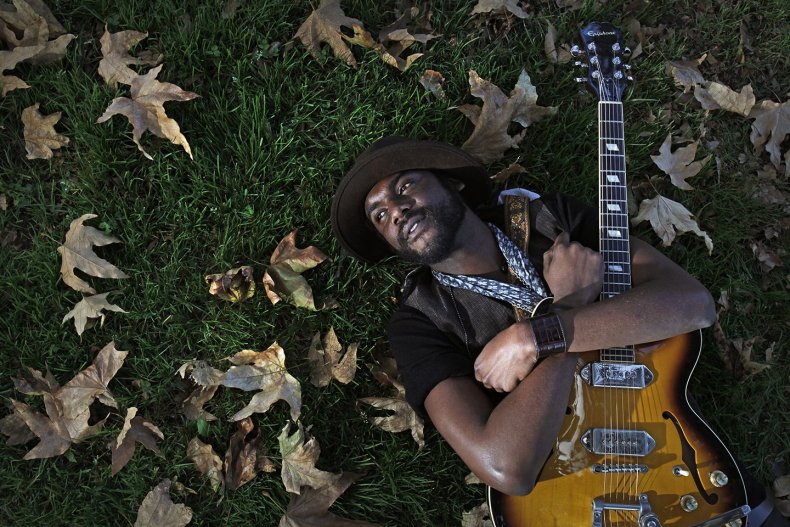 Loose Change: A lot of you weighed in on my Bitcoin interview with Daniel Roberts of Decrypt. Here's a bit more cryptocurrency for you via Dan, this time from his recent interview with Mark Cuban. Bitcoin, meanwhile, topped $51,000 as I was writing this. And of course declined to around $47,000...Those Darn Kids: There was a big rumpus in collectible sneakers land last week. Nike VP Ann Herbert resigned after it was revealed that her credit card was used by her son Joe to purchase limited-edition Nike's—and then resell them at hefty premiums. The story was broken by Bloomberg BusinessWeek. I wish I could link it, but it's behind a paywall. (For your convenience, a summary from Yahoo!.) Here's the deal: you can't be involved in such things if you work at Nike. After the BBW piece was published, collectors were outraged, charging that the 19-year-old Herbert got unfair access to limited-edition stuff that can be sold on the secondary market for thousands. Mother, as it turns out, was in charge of Nike's SNKRS app where new releases often sell out immediately. Uh, not a great look...Don't Miss: I don't normally recommend something I haven't seen yet, but the South Park Vaccination Special on Comedy Central March 10, at 10 p.m. EST, has got to be great—right? Preview here...How Low Can They Go? Pretty, pretty low. Congress is looking into four pharma companies who are trying to deduct the cost of the $26 billion opioid settlement from their taxes. In other words, us taxpayers will help pay for their misdeeds. (Read all about it here.) Oh, and just in case you want to know, the companies are: Johnson & Johnson—yes, the vaccine good guys—McKesson, AmerisourceBergen and Cardinal Health.
On the Street Jukebox: A coupe of random songs heard while watching and driving: Steve Earle's "Hard-Core Troubadour," which was and is, for some reason, part of the Talladega Nights soundtrack. Then, while driving back from the car wash: guitar superstar Gary Clark Jr. and "Bright Lights"...That's it for now. Column #50 next week. Please tune in for this special anniversary edition, which will be pretty much like every other column I write. But I always wanted to say that. Be safe.