Atticus Finch Is Depicted as Racist in Harper Lee's New Novel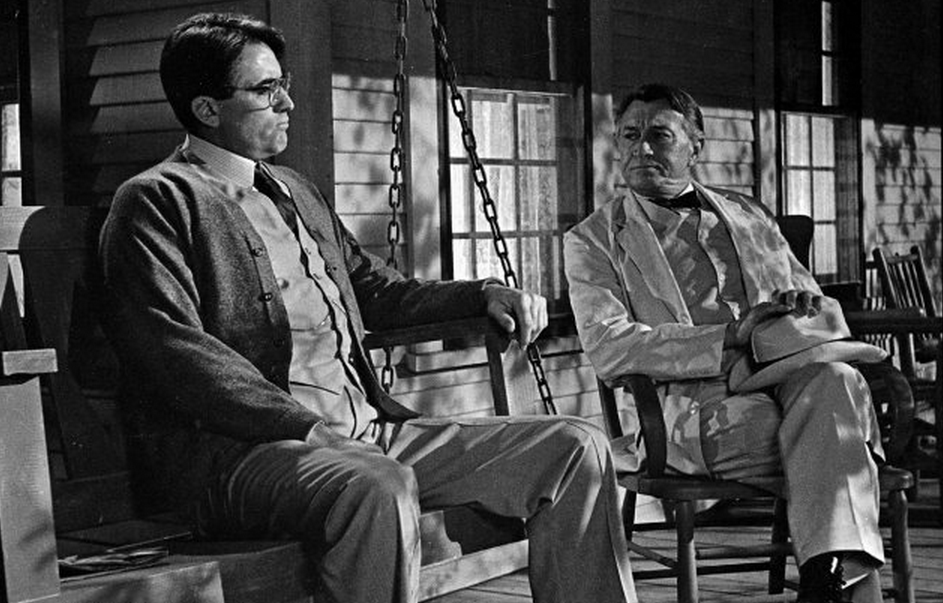 Harper Lee's new novel, Go Set a Watchman, might be an uncomfortable read for To Kill a Mockingbird fans, and not just because friends of the 89-year-old author have claimed she was manipulated into publishing the sequel.
The new shocker: Atticus Finch, beloved father of Scout and the fictional hero of the Mockingbird story, is not so noble after all. Watchman, which was written before To Kill a Mockingbird and shelved when the publisher encouraged Lee to rewrite the story from young Scout's perspective, depicts the lawyer as a racist who once attended a Ku Klux Klan meeting.
This new portrayal, a dramatic departure from our view of the literary icon who defends accused black man Tom Robinson, is according to an early New York Times review of the embargoed novel. In that review, critic Michiko Kakutani writes that Atticus Finch makes bigoted statements such as, "The Negroes down here are still in their childhood as a people," and, "Do you want Negroes by the carload in our schools and churches and theaters?" Moreover, the character is said to thumb his nose at the NAACP:
In "Watchman," set in the 1950s in the era of the Brown v. Board of Education decision, he denounces the Supreme Court, says he wants his home state "to be left alone to keep house without advice from the N.A.A.C.P." and describes N.A.A.C.P.-paid lawyers as "standing around like buzzards."
Watchman, which is described as an earlier version of To Kill a Mockingbird, "makes for disturbing reading," Kakutani writes. The revised portrayal is likely to affect the elderly Lee's legacy, commentators suggest, which is a curious twist considering it's not clear that Lee wanted the book published in the first place.
On Twitter and elsewhere, fans have been expressing shock at Atticus Finch's newly revealed racism:
Naturally, it's tough to swallow that a hero—fictional or otherwise—has an ugly side. Whether that revelation does make for great literature isn't so clear; just a tiny handful of reviewers have yet read Go Set a Watchman, though an excerpt from the novel was published online on Friday.
The book is out on Tuesday. Harper Lee herself prefers to avoid media attention and now lives in an assisted-living facility in Alabama. Read Newsweek's 1961 profile of the author here.