Attorney of Deshaun Watson Accusers Posts Messages Between QB, His Clients
Houston attorney Tony Buzbee has filed three lawsuits on behalf of women who claimed that Houston Texans quarterback Deshaun Watson sexually assaulted them. Buzbee on Thursday night posted messages he says are screenshots of direct messages between Watson and his clients.
Buzbee posted these to his Instagram after he had already written that nine women have hired his law firm with cases against Watson, and after he posted a photo of a "confidential" letter from the NFL that said it was conducting its own investigation into the allegations against Watson.
Buzbee will hold a press conference at 2:30 p.m. CT on Friday, and he has said he will "provide multiple texts and copies of the lawsuits that we have filed to date."
Buzbee first posted to Instagram on Tuesday that he was filing a lawsuit against Watson, which happened the next morning. Wednesday night, a total of three women had filed lawsuits against Watson—all for similar reasons. On Thursday afternoon, Buzbee said nine women had already hired his law firm to represent them.
"The Buzbee Law Firm has now been hired by nine women to bring cases against Deshaun Watson. The allegations are similar. We have filed three, and, as we complete our due diligence, will file the remaining ones in due course. We are talking to several others," Buzbee wrote.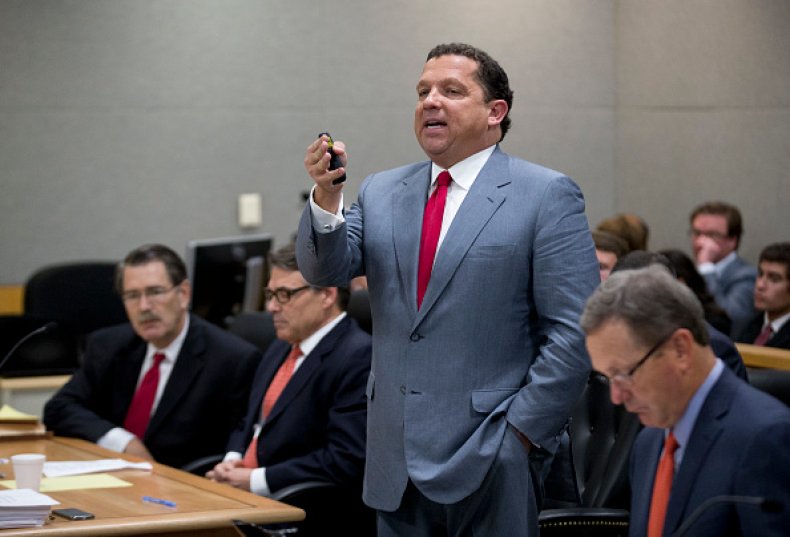 Watson vehemently denied any wrongdoing earlier this week, saying he treats all women with respect.
"I have never treated any woman with anything other than the utmost respect," Watson tweeted, adding "this isn't about money for me - it's about clearing my name."
Later on Thursday, Buzbee posted a screenshot of a letter sent to him by the NFL that stated they were investigating allegations against Watson. Although the letter clearly says it's "confidential," Buzbee posted it after the Texans publicly acknowledged the league's investigation.
"I posted this previously, but wanted to edit it a bit to remove the authors's personal info. We, of course, will cooperate with the NFL's investigation and with any other investigative authorities," Buzbee wrote. "Although this letter states it is "confidential," know that the Texans have confirmed the existence of this investigation."
Watson has become one of the best young quarterbacks in the NFL, but he has said he wants out of Houston because of the club's prior dealings with personnel. Prior to the 2020 season, the Texans dealt star wide receiver DeAndre Hopkins to Arizona for a running back. This offseason, the team let go of defensive standout J.J. Watt, who signed with the Arizona Cardinals as a free agent.