The attorney representing the man accused of driving into a Christmas parade in Waukesha, Wisconsin, has left the case for personal reasons, the Associated Press reported.
Joseph Domask, the attorney for suspect Darrell Brooks, has asked to leave the case due to what the Milwaukee Journal Sentinel calls "relationships and familiarities" between Domask, his office, and victims of the attack. He discussed his withdrawal from the case with Brooks and Milwaukee County Circuit Judge David Feiss. Prosecutors did not object to Domask's withdrawal, the AP said.
In the wake of Domask's departure from the case, Deputy District Attorney Matthew Torbenson went forward with seeking additional conditions on Brooks' imprisonment. They claim to have evidence of him intimidating a victim from a previous case filed on November 5. Brooks is a registered felon with several previous charges, including domestic violence, reckless endangerment, bail jumping, shooting at his nephew and owning a firearm as a registered felon.
Brooks is accused of driving his red Ford Escape SUV into the route of the Waukesha Christmas Parade on November 21. Investigators have yet to determine a motive for the attack. He has been charged with six counts of first-degree intentional homicide. He was previously charged with five counts, with the sixth being added on Monday after the death of 8-year-old Jackson Sparks on November 23. His bail is currently set at $5 million.
Brooks will make his next appearance in the Milwaukee County Circuit Court on December 20. The names of individuals involved in the Christmas parade tragedy that Domask had familiarities with were not disclosed.
For more reporting from The Associated Press, see below.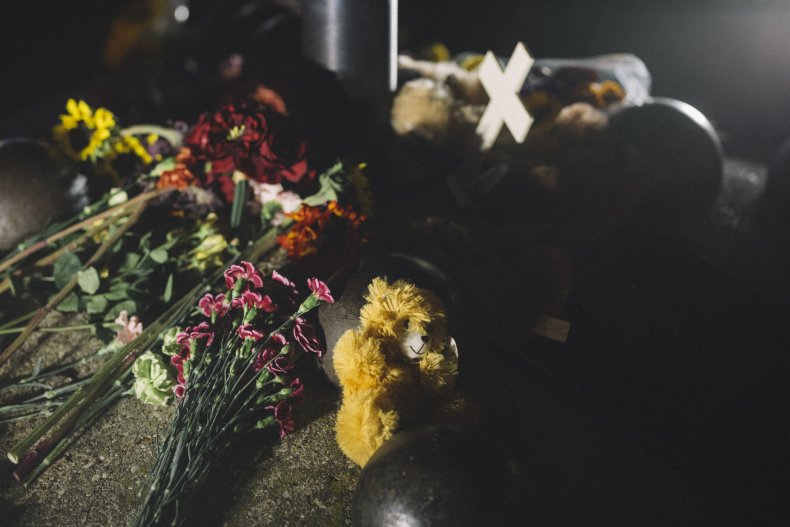 Domask had represented Brooks in two other cases previously.
He asked to meet privately with Feiss to explain his conflicts in detail, but Feiss told him it wasn't necessary and granted the motion.
Some have criticized why Brooks was allowed to be released on bail days before his alleged attack. He was released on $1,000 bail from the aforementioned domestic abuse charge, which is still pending. Wisconsin Representative David Bowen previously told Newsweek that he believed he should have never been released.
"This is an individual where he definitely should be behind bars," Bowen said. "Because he was not displaying any behavior and changing how he was willing to prioritize the safety of others and safety of his own community."
Several GoFundMe fundraisers have been set up for Brooks' alleged victims. However, a fundraiser that aimed to pay for his bail was taken down by the website.