Attorney General Barr Says He Would Favor Making Marijuana Illegal Across the United States
As Attorney General Willaim Barr sat before a Senate Appropriations subcommittee Wednesday to discuss the Justice Department's budget 2020, the nation's top law-enforcement official said he supports a ban on marijuana around the U.S.
"Personally, I would still favor one uniform federal rule against marijuana," Barr said during the hearing.
"But if there is not sufficient consensus to obtain that then I think the way to go is to permit a more federal approach so states can, you know, make their own decisions within the framework of the federal law. So we're not just ignoring the enforcement of federal law."
Barr was responding to a question from Alaska Senator Lisa Murkowski, who asked the attorney general about his position on the proposed Strengthening the Tenth Amendment Through Entrusting States (STATES) Act. The STATES Act was introduced last year by Senator Elizabeth Warren and, if it were to pass, would ensure states can determine their own approaches to marijuana.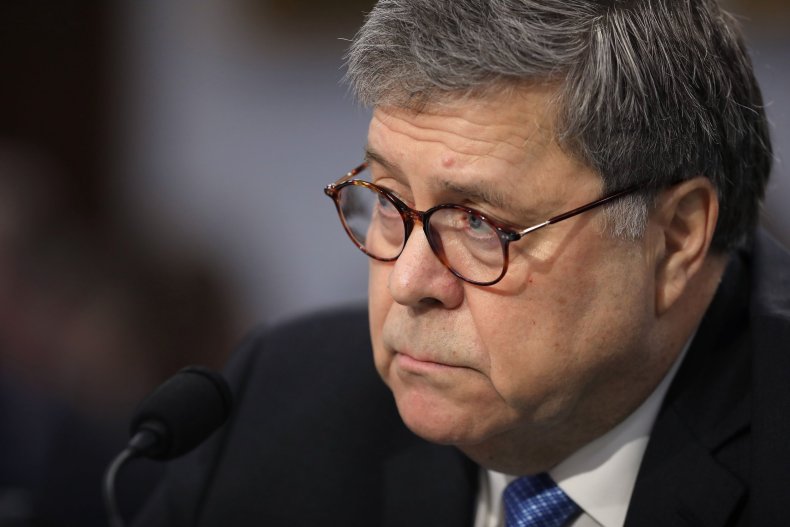 Barr said the legislation is still being reviewed by his office but that he would "much rather... the approach taken by the STATES Act than where we currently are."
The act is intended to address discrepancies between federal law, where marijuana is illegal, and state laws that have decriminalized the drug. In 2014, when Colorado and Washington legalized the recreational use of marijuana, the American Bar Association said the difference between the state and federal laws posed an ethical dilemma for some lawyers.
Since then, even more states have decriminalized recreational use, bringing the total to 10. A further 33 states have legalized medical marijuana. Other states are looking to vote on the issue this year.
New Jersey is expected to vote this year on legalizing recreational use, with the legislation including provisions to help correct racial and social injustices stemming from criminalization. Democratic 2020 candidate and New Jersey Senator Corey Booker has been an outspoken supporter of such legalization.