Attorney General Candidate Shouts Down Speaker Promoting Gun Control at Synagogue Shooting Vigil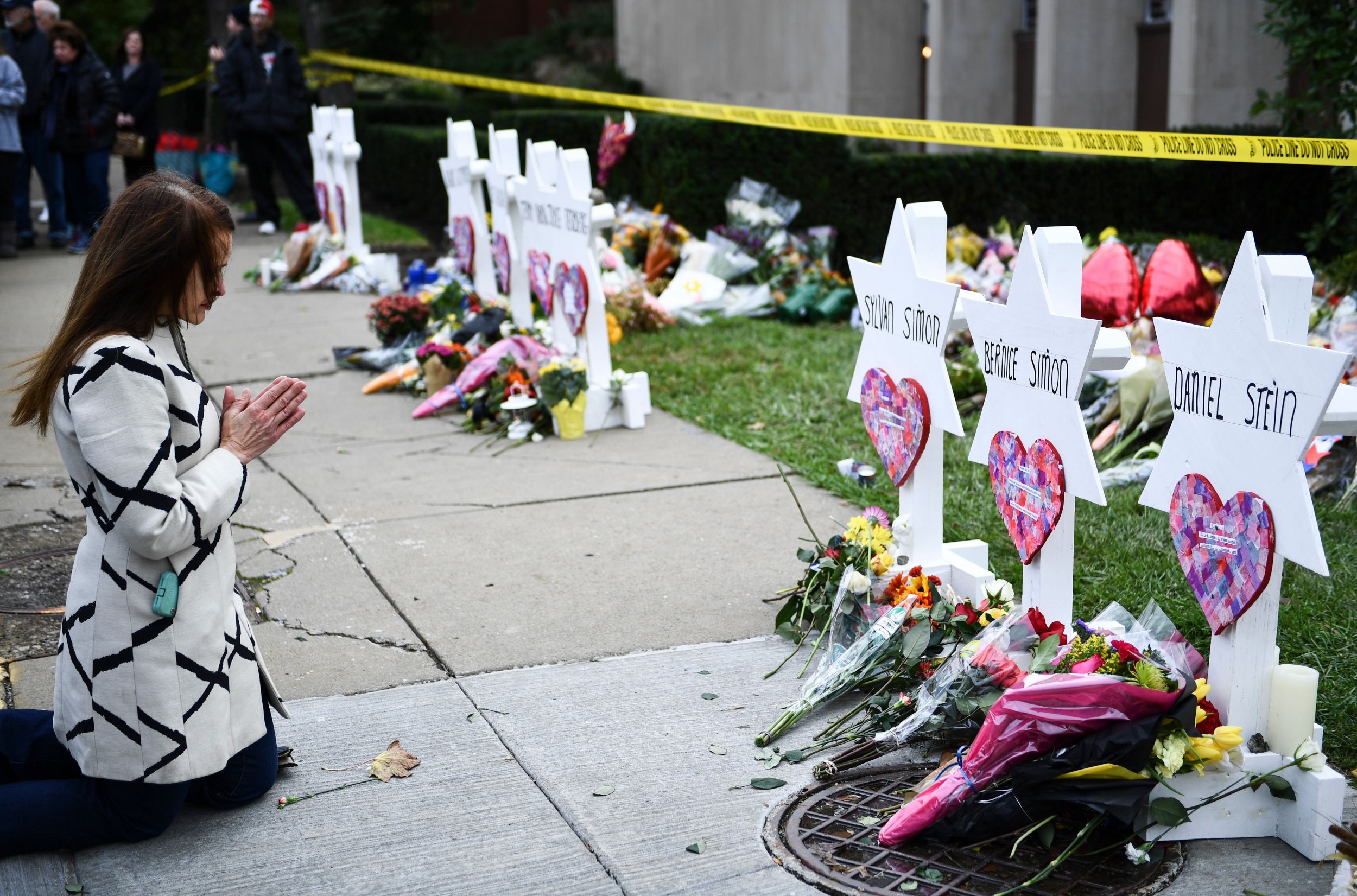 A Rhode Island candidate for attorney general interrupted an interfaith vigil for victims of the Pittsburgh synagogue shooting to shout at a religious leader, WJAR reported.
While speaking at the event in Providence, Reverend Donnie Anderson, the executive minister of the Rhode Island State Council of Churches, called for political leaders to "pass meaningful gun legislation" to mitigate gun violence.
Facebook video shows Compassion Party attorney general candidate Alan Gordon walk out of the crowd to confront Anderson, who was speaking. "I'm a Jew and I'm offended by your politicization in our time of mourning," Gordon shouted at Anderson while standing next to her. He then faced the crowd and yelled, "I'm a Jew. Who wants to tell me again? I'll talk to a Jew about it. If you're not, shut your yap." Some in the crowd reacted negatively. One person yelled for him to "get out."
Gordon told Newsweek he made the comments because the reverend had provoked his outrage by politicizing the deaths of 11 Jews.
"Last night, as a Jew, I was heckled by liberal Gentiles at a Jewish mourning ceremony, after I was forced to loudly and publicly interrupt when a liberal Gentile speaker took over a Jewish mourning ceremony to push for specific gun legislation while the bodies of my people in Pittsburgh were still cooling in the ground."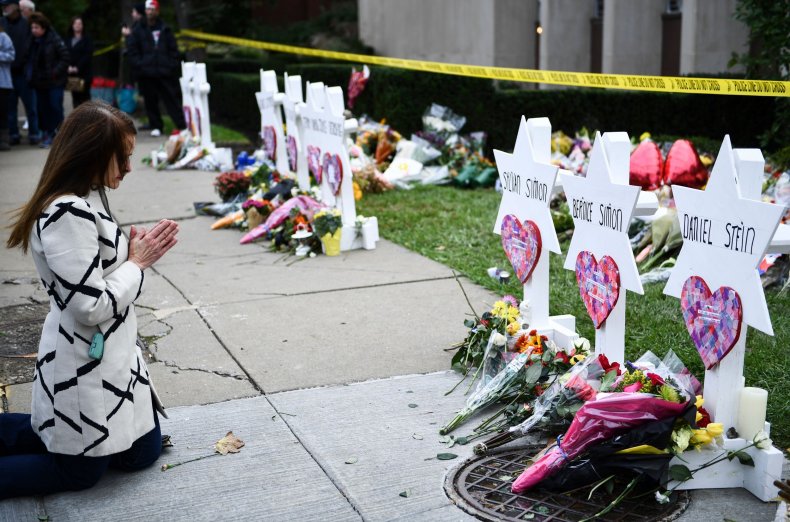 "I left in disgust after prayers, because I was there to pray and mourn, not to politick. I had my head covering on, which the Gentile liberals didn't do in respect." Gordon said, "If they politicize, I do."
Gordon, a canon at The Healing Church, which uses weed in its services and considers cannabis to be a healing drug, told Newsweek about past interactions with Anderson, who is a transgender female.
"It was a big deal when the interfaith group's leader went female, but she has refused to allow OUR church in her little group for years, ignoring us rudely, never inviting us to events, even though our church is less weird than her," he wrote. The candidate described Anderson as a "liberal transsexual pastor." He titled an email sent to Newsweek about the vigil confrontation "New epic spaz, different word." He later said he would repent for the phrase.
Gordon told Newsweek that Anne Armstrong, a deaconess at The Healing Church "furtively sprinkled Holy Water at Pastor Donnie to bless her" after seeing "a demon controlling Donnie like a sock puppet, with a hand inside which appeared uncomfortable."
Anderson did not comment prior to publication.
The Compassion Party candidate drew attention twice in the last month. At the beginning of October, he and Armstrong were arrested with 48 pounds of weed.
Last week, he spelled out the n-word on stage while debating with his Democratic opponent, former U.S. Attorney Peter F. Neronha.
Gordon told Newsweek that the word marijuana is "super-offensive to our Hebrew Catholic sect" and that he had previously asked Neronha to use other terms. When the Democratic candidate said marijuana on stage, Gordon exploded, saying "That's like saying 'n-*-*-*-*-r."