Attorney General Jeff Sessions Offered to Resign as He Clashed With Donald Trump Over James Comey's Russia Investigation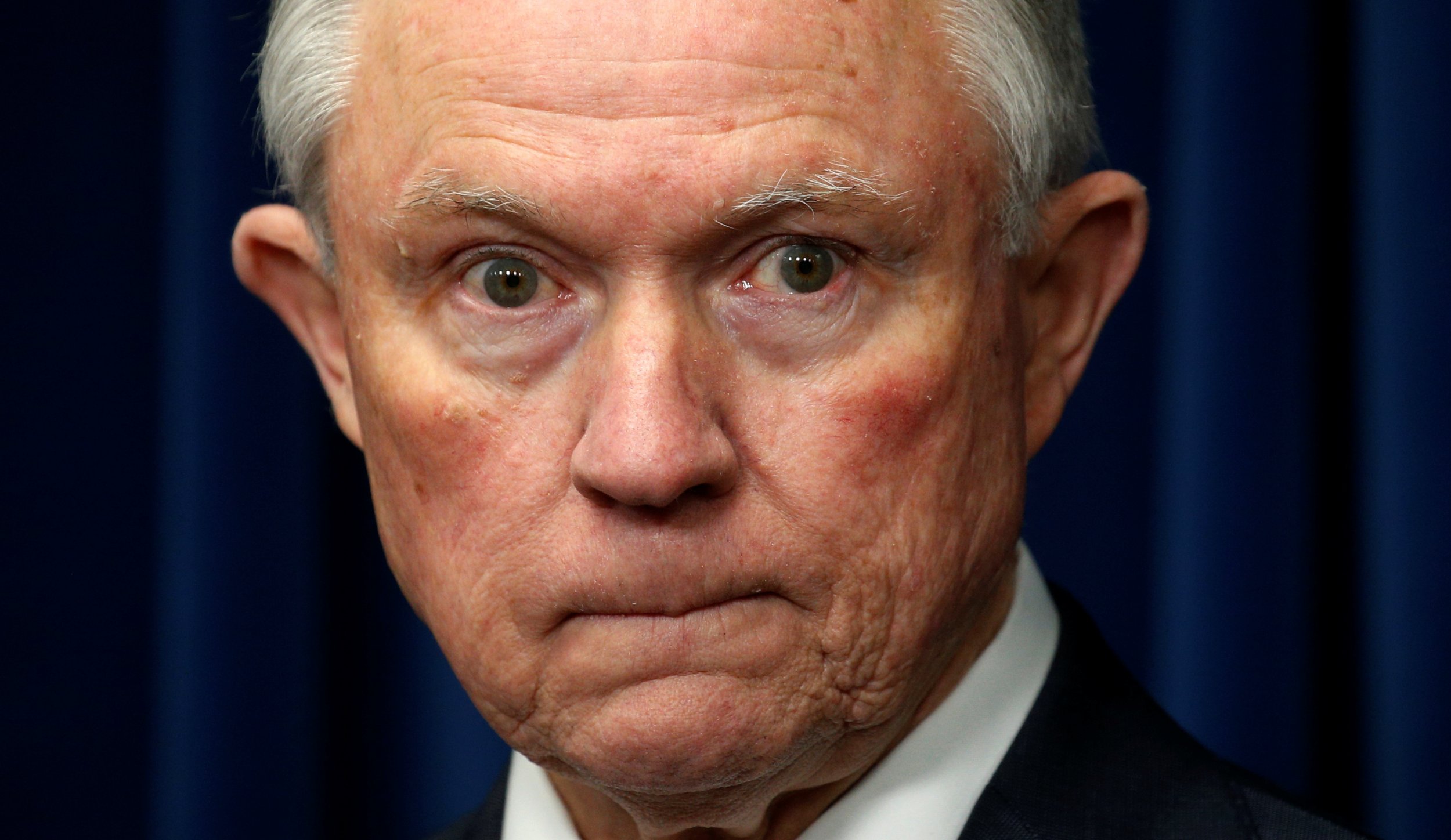 Attorney General Jeff Sessions has repeatedly clashed with President Donald Trump over Sessions's decision to recuse himself from the investigation into Russia's alleged meddling in the 2016 presidential election, and the bickering has gotten so bad that Sessions offered to resign, according to multiple news outlets.
In March, Sessions decided to recuse himself from the Trump-Russia probe, which is also looking into whether the president's campaign colluded with Moscow, among other allegations.
The attorney general had been at his post for less than a month and was facing calls to step down after it emerged that he had failed disclose his contacts with Russian ambassador Sergey Kislyak, despite having met him multiple times in 2016.
Related: Will Trump fire Jeff Sessions?
Trump did not take his attorney general up on the offer, but the strain between the two comes at a precarious time for the president. On Thursday, former FBI Director James Comey, whom Trump recently fired, is set to speak publicly about the president's alleged request he drop an investigation into former national security adviser Michael Flynn.
Comey is not expected to comment on whether he believes Trump obstructed justice. But he will reportedly shoot down the president's claim that the FBI chief told him multiple times that he was not under investigation.
On Tuesday, The New York Times reported that Comey once asked Sessions not to leave him alone with the president, fearing another inappropriate encounter over Flynn.
He may have had cause for concern. On Tuesday The Washington Post reported that Director of National Intelligence Daniel Coats, the country's top intel official, told associates that Trump had tried to get him to persuade Comey to back off the Flynn investigation.
The bickering between Sessions and Trump comes as the president slammed the Justice Department's handling of his executive order on immigration, which among other things, restricts travel to the U.S. from several Muslim-majority countries.
Indeed, in the aftermath of a deadly Islamic State group attack in London, Trump tweeted: "The Justice Dept. should ask for an expedited hearing of the watered down Travel Ban before the Supreme Court - & seek much tougher version!"
When White House press secretary Sean Spicer was asked whether the president had confidence in the attorney general, Spicer said: "I have not had that discussion with him."
On Monday, The New York Times reported Trump's attitude on the attorney general had "soured" and that the president blamed Sessions for many of his problems in the White House.