Ex-Trump Attorney Backs Supreme Court Dismissing Case to Reinstate Trump
A former Donald Trump attorney said the Supreme Court's decision against a case requesting the reinstatement of Trump as president was predictable.
Three brothers supporting Trump have attempted to reinstate the former president to his position at the White House since President Joe Biden was declared the winner of the 2020 presidential election.
The Supreme Court has now twice rejected the case brought by the Brunson brothers of Utah. The first denial came January 9, and the Court denied the brothers' appeal on Tuesday.
Jenna Ellis, who served as a senior adviser and counsel during Trump's presidency, told Newsweek that the case was "predictably denied." On Wednesday morning, Ellis tweeted an article about the Supreme Court's decision, saying it was the "right call."
The Brunson brothers aren't giving up however, and they announced they would revert to "plan C" after the Court declined to hear their case. The brothers did not announce what their revised plan entailed, but Ellis expects them to continue to face roadblocks in getting their case heard by the Supreme Court.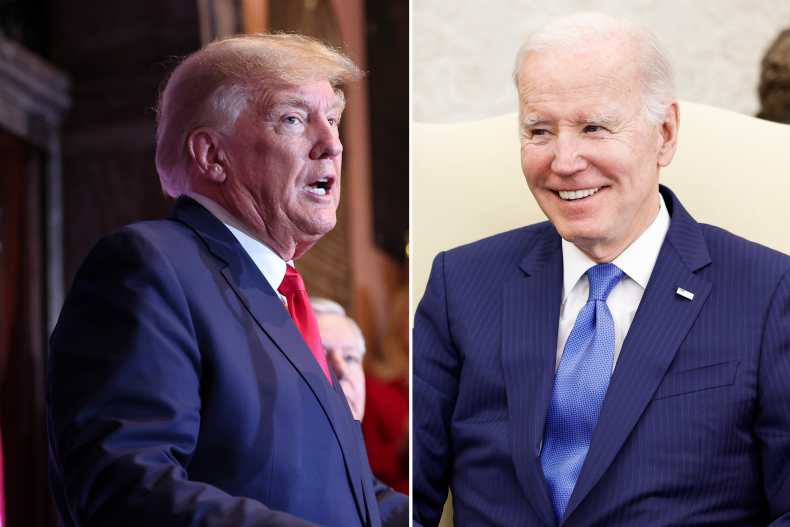 "I do not believe that any legal claims thus far put forward by the Brunsons are justiciable, and I am not aware of whatever 'plan C' might look like," Ellis told Newsweek.
The Brunsons' case alleges that lawmakers failed to investigate foreign intervention in the 2020 presidential election. The brothers believe such intervention rigged the election in Biden's favor.
Some Trump supporters maintain claims that the 2020 election was stolen, but Ellis said the process to remove a sitting president isn't possible unless the president is impeached, even if an election is determined to be unfair.
In May 2021, Ellis tweeted that there is only one way to remove a sitting president from office, which is through "impeachment and conviction."
In the tweet, Ellis admitted that she thought the 2020 election was "lawless," but that didn't mean Trump could be reinstated. She went on to say even if Biden was impeached, the Constitution outlines a presidential succession plan.
"However, as I also said at the time, this doesn't mean Americans give up on free and fair elections, improving the system, or sit out the process," Ellis told Newsweek. "Election integrity should be a nonpartisan issue to restore faith and confidence in our system by ensuring that elections are administered according to state law, and that the state law ensures every legal vote counts and is counted correctly."
Trump continues to maintain claims that the 2020 election was stolen but has shifted focus to his third presidential campaign.