Defense Rests Its Case in Aurora Movie Theater Shooting Trial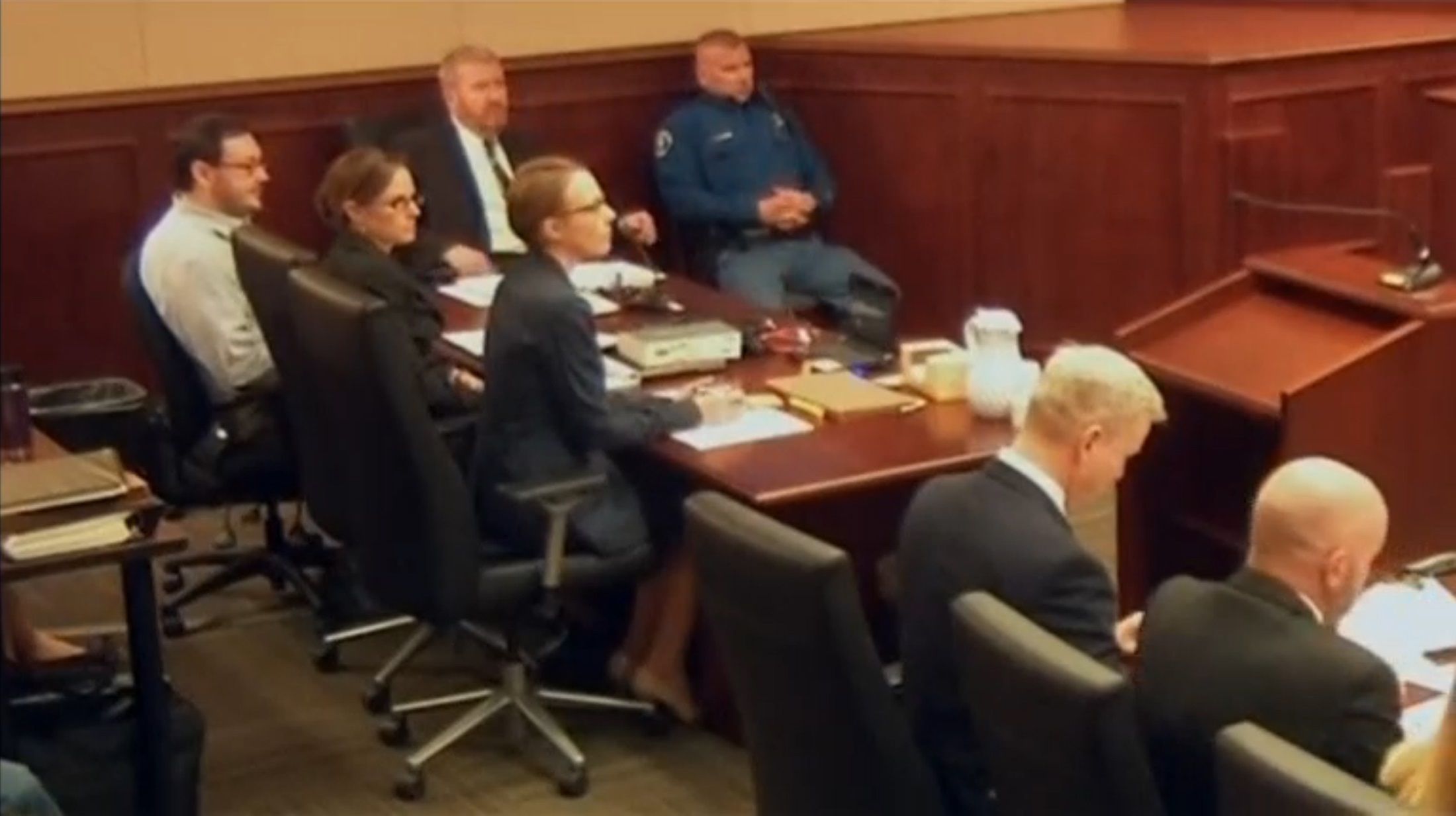 Updated | Defense lawyers rested their case Friday in the trial for James Holmes, the 27-year-old man accused of killing 12 people and wounding 70 more inside a crowded movie theater nearly three years ago in Aurora, Colorado. They argued that Holmes was insane when he opened fire and should be sent to a state mental hospital indefinitely.
Before they wrapped up the case, which included 10 weeks of testimony, the public defenders showed two silent surveillance videos of Holmes in the months after the July 2012 attack, according to the Associated Press. The first revealed him in his jail cell, running and slamming his head against the wall. The second video showed him at a hospital, naked and tethered to a bed, repeatedly trying to cover his head with a blanket and sheet.
Judge Carlos Samour Jr. dismissed the jury until Tuesday, when closing arguments will begin. The 12 jurors are expected to start deliberating as early as Wednesday. They must decide whether Holmes was mentally ill when he allegedly opened fire in a crowded movie theater, killing a dozen people who were watching the midnight premiere of The Dark Knight Rises on July 20, 2012.
Attorneys from both sides have spent weeks arguing their cases. Prosecutors say Holmes was sane and are seeking the death penalty.
Holmes pleaded not guilty by reason of insanity. The massacre was one of the deadliest mass shootings in U.S. history.
On Thursday, Holmes spoke briefly for the first time in the trial, answering the judge's questions about his rights to testify inside Colorado's Arapahoe County Courthouse. He told Samour he voluntarily declined.
Holmes's parents wrote a letter last December, speaking publicly for the first time since the shooting, to request that their son's life be spared from the death penalty because he is mentally ill.
Holmes's trial had been postponed several times, including for attorneys to debate whether he should undergo a second mental health evaluation.
Defense Rests Its Case in Aurora Movie Theater Shooting Trial | U.S.