Attorneys for Boston Marathon Bomber Dzhokhar Tsarnaev Ask Judge for New Trial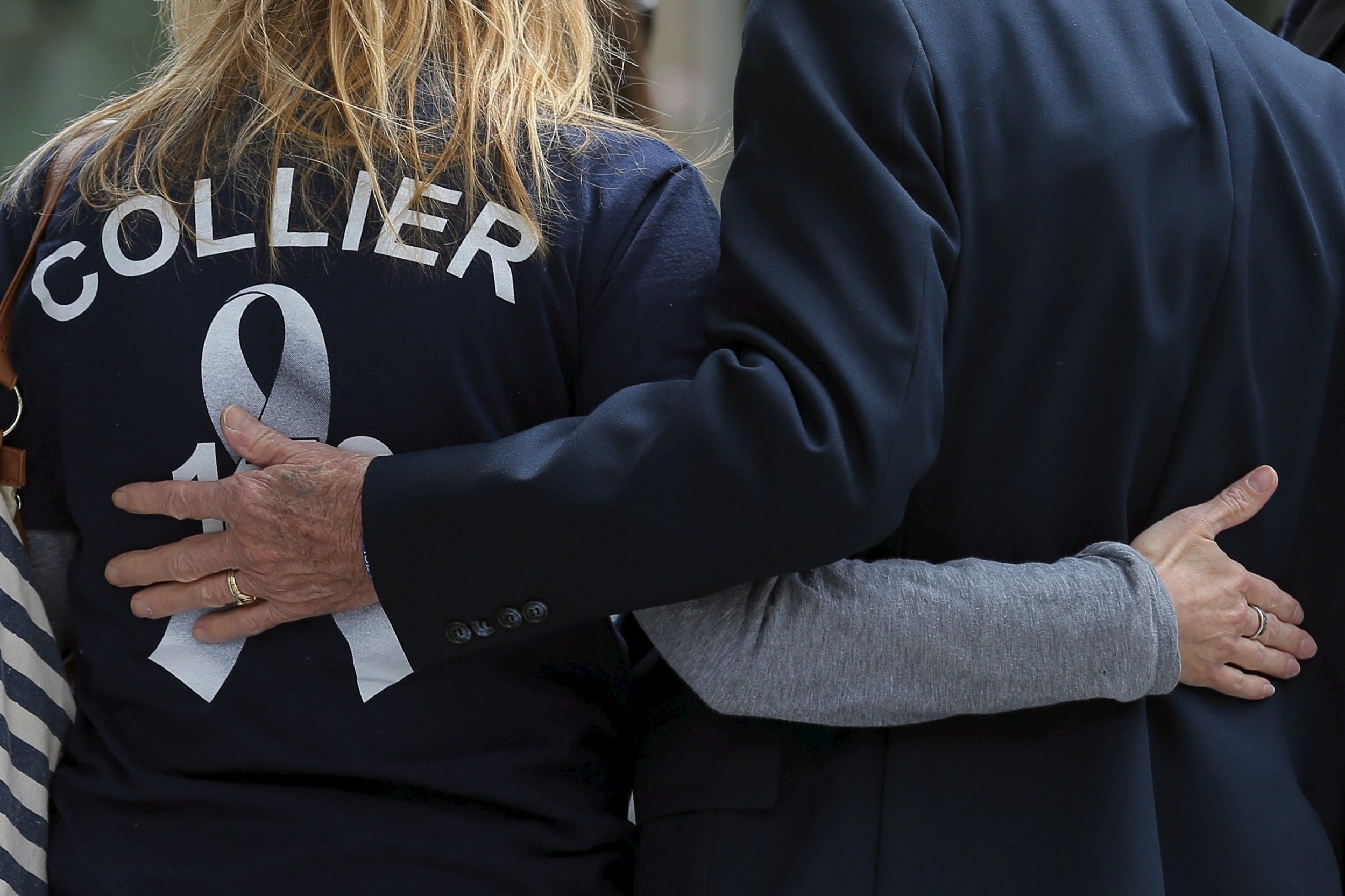 Updated | Lawyers for convicted Boston Marathon bomber Dzhokhar Tsarnaev told a federal judge Tuesday that the now-22-year-old should be granted a new trial because he doesn't deserve the death penalty.
Earlier this year, Tsarnaev was sentenced to death by a jury for his role in the attacks that killed three people and wounded more than 260 near the finish line of the Boston Marathon on April 15, 2013. The hearing was the first related to the case since June, when U.S. District Judge George O'Toole formally sentenced Tsarnaev to death.
Over the summer, Tsarnaev's legal team filed a preliminary motion to appeal his conviction, saying the first trial should have been moved to another venue because of a biased jury pool in Boston.
They argued on Tuesday that a recent Supreme Court ruling calls into question 15 of the 30 counts brought against Tsarnaev. He was found guilty of all 30 counts related to his involvement in the bombings.
O'Toole didn't immediately make a ruling on Tuesday, and Tsarnaev did not appear in court.
Another hearing related to the 2013 attacks is set for Wednesday. Stephen Silva, a 22-year-old former classmate and friend of Tsarnaev who was convicted of giving a firearm to the eventual bomber, is expected to be sentenced on gun and heroin charges. The two friends had attended Cambridge Rindge and Latin High School in Cambridge, Massachusetts, together.
Prosecutors said Tsarnaev and his older brother, Tamerlan, used Silva's P-95 Ruger handgun to kill Massachusetts Institute of Technology police officer Sean Collier as they attempted to flee the Boston area three days after the attacks.
Tamerlan Tsarnaev died during a police chase on April 19, 2013. Dzhokhar Tsarnaev escaped and was later found hiding in a boat in Watertown, Massachusetts.
Silva has cooperated in court with the hope of a reduced sentence. In December 2014, he pleaded guilty to drug and weapon charges, according to The Boston Globe. In March, Silva testified as a witness for the prosecution during Dzhokhar Tsarnaev's trial. In court, he previously said his former classmate asked him to borrow the Ruger two months before the attacks to rob students.
Prosecutors said Silva gave Tsarnaev the gun, which had an obliterated serial number, that he had been holding for another friend, Merhawi "Howie" Berhe, who is also facing federal charges for possession of the weapon. Silva testified that Tsarnaev continually made excuses and never returned the weapon to him.
Silva faces 5 to 40 years in prison.
Tsarnaev is imprisoned at Supermax, the country's most strict and secure prison, located in Florence, Colorado. Other infamous convicts, including the "shoe bomber" Richard Reid, also are housed there. They have little communication with the outside world.
This article has been updated to include information from court on Tuesday.