Attorneys General Urge Congress to Back Ammunition Background Checks Bill in Open Letter
Twenty one attorneys general have urged Congressional leaders to back a bill requiring people purchasing ammunition to be subject to the same background checks as gun buyers.
In an open letter published Monday, the group, spearheaded by Pennsylvania Attorney General Josh Shapiro, lent their support to Jaime's Law—a bill named after 14-year-old Jaime Guttenberg, who lost her life along with 16 others in the mass shooting at Stoneman Douglas High School, Parkland, Florida, in February 2018.
In their letter of support for the bill seeking to stop those barred from buying guns from purchasing ammunition, the attorneys general from New York, California, Michigan and elsewhere described gun violence in the U.S. as a "public safety and public health crisis" and said communities across the country felt its impact.
The open letter published by Shapiro's office also said there were "too many loopholes" that could be "exploited" by people banned from buying firearms in federal law, after listing the numbers killed and wounded in mass shootings this year.
Mass shootings in El Paso, Texas and Dayton, Ohio that took place over one weekend in August left 31 people dead. The New York Times reported that during the whole of August a total of 53 people died in mass shootings.
"As Attorneys General, each of us swore an oath to uphold the Constitution and the rights of law-abiding citizens to possess firearms," the open letter signatories said. "But we take seriously our responsibility to do our part to stop gun violence in our communities, and we need additional tools to do our jobs more effectively and better protect the people we serve."
The group later added: "We applaud the sponsors and cosponsors of
Jaime's Law and thank them for their leadership. We are pleased to hear that this bill will be considered by the House Judiciary Committee this fall. We ask that committee to give this bill due consideration, and we urge the House and the Senate to ensure this important bill is passed so that we in law enforcement can stop individuals who are prohibited from possessing a gun from also obtaining ammunition."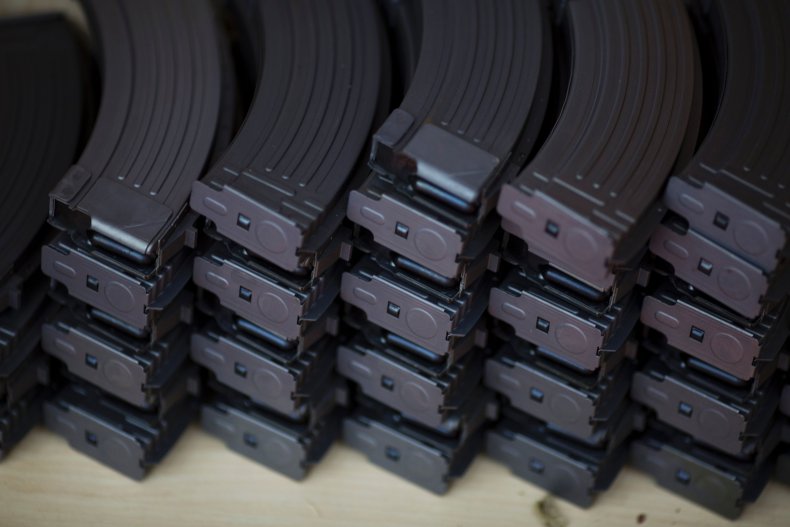 "Gun violence is a public health and public safety crisis that is devastating communities across the nation," Attorney General Shapiro said in a statement. "Jaime's Law is a common sense approach to decreasing gun violence by closing the loophole that does not require background checks for ammunition purchases.
"This reform will help prevent dangerous individuals from obtaining ammunition and will assist law enforcement in keeping our neighborhoods safe."
Fred Guttenberg, the father of Parkland victim Jaime and a vocal gun control legislation supporter, also thanked the 21 attorneys general for their support in a tweet yesterday.
The bill proposing an extension of background checks for ammunition purchases and named after his daughter was introduced to the House by Rep. Debbie Wasserman Schultz in March this year and has received 70 cosponsors at the time of writing.
Connecticut Sen. Richard Blumenthal introduced Jaime's Law to the Senate in June.
Writing for Newsweek a year after the Parkland shooting, Jaime Guttenberg's mother Jennifer said America had a "gun epidemic", later adding: "Nobody should endure this kind of pain. Nobody should have to miss their child this much. I hope that every legislator reads this right after sending their kids to school. Or after sending them to the movies with their friends. Or even after dropping them off at a concert. Then, maybe then, something will finally change."