Attorneys Representing 'New California,' 'New Nevada' File Support for Texas Election Suit
The list of supporters of Texas Attorney General Ken Paxton's election-challenging lawsuit grew again on Friday after attorneys claiming to represent the "states" of "New California" and "New Nevada" filed an amicus brief backing the controversial legal move.
The Texas-led lawsuit is seeking to overturn the results of the presidential election in four battleground states—Georgia, Michigan, Wisconsin and Pennsylvania.
Six states have asked to intervene in the Supreme Court lawsuit. The attorneys general of Missouri, Arkansas, Louisiana, Mississippi, South Carolina and Utah have asked the high court to allow them to intervene on behalf of the plaintiffs.
On Friday, New California and New Nevada also joined the lawsuit.
"New California State and New Nevada State are directly impacted by the arbitrary and capricious changes in election laws and procedures [that] occur with unfortunate regularity in the current States of California and Nevada," reads the brief filed with the Supreme Court.
"Part of the reason for the formation of New California State and New Nevada State is to stop the lawless actions of Governors Newsome (California) and Sisolak (Nevada)," it continues.
California Governor Gavin Newsom and Nevada Governor Steve Sisolak are both Democrats.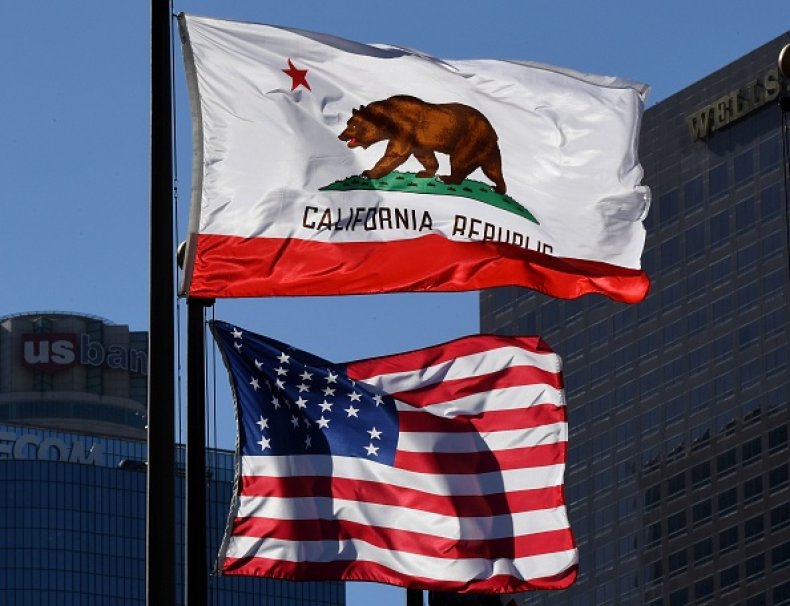 The suit argues that different treatment of in-person voters and those who vote by mail is a violation of the 14th Amendment's equal protection clause.
"New California State and New Nevada State are impacted because both in-person voters and absentee ballot voters are handled differently county-to-county within the States of California and Nevada, and differently between how voters are treated in California compared to how voters in Nevada are treated," attorney Robert Thomas wrote.
The brief calls on the court to grant New California and New Nevada state status and to grant the petition in Paxton's favor.
On Thursday, more than 100 House Republicans signed an amicus brief in support of President Donald Trump's last-ditch effort to get the Supreme Court to override the election's results. The group represents more than half of the GOP caucus.
Attorneys general from the four states in question have called Paxton's suit "meritless" and "far-reaching."
"Not only is the complaint meritless here, but its jurisdictional flaws abound and provide solid ground to dispose of this action," the office of Michigan Attorney General Dana Nessel wrote.
Legal counsel for the state of Georgia wrote that the "novel and far-reaching claims that Texas asserts, and the breathtaking remedies it seeks, are impossible to ground in legal principles and unmanageable."
Newsweek reached out to Newsom's and Sisolak's offices for comment but did not hear back before publication.