'Atypical' Canceled: Why Is 'Atypical' on Netflix Ending?
Atypical Season 4 is streaming on Netflix now after more than two years of waiting. The fourth season will see Sam (played by Keir Gilchrist) go to college and make some life-changing decisions. Sadly, after 38 episodes, Atypical will not be back for a fifth season.
Why Is 'Atypical' on Netflix Ending?
There is bittersweet news for fans of Netflix's Atypical.
Despite the show's success and huge following, Atypical will not be returning for a fifth season.
The news was announced via the official Netflix Twitter account in February 2020, long before production for the fourth season was underway.
A montage of the show's standout moments over the past three seasons was attached, hitting fans right in the feels, to a tweet that read: "Join Sam on one last expedition. Atypical will return for a fourth and final season."
Text over the video reads: "They've brought you laughs, tears, hugs, and homies. Now see how the story concludes. Atypical. The final season."
Series creator, writer, and executive producer Robia Rashid said in a statement: "I'm thrilled we'll be doing a season four of 'Atypical'.
"And while I'm so sad to be nearing the end of this series, I am extremely grateful to have been able to tell this story.
"Our fans have been such beautiful, vibrant supporters of this show.
"Thank you for being so open to Sam's voice and stories, and those of the entire Gardner family. It's my hope that the legacy of 'Atypical' is that more unheard voices continue to be heard and that even after this series ends, we keep telling funny, emotional stories from underrepresented points of view."
An exact reason for Atypical's cancelation has not been given but it did not come as a huge surprise.
Atypical is just one of a few Netflix originals to reach four seasons.
The majority of Netflix originals make it to one or two seasons but Atypical has joined the shortlist of original series that surpassed the norm such as Stranger Things, Grace and Frankie, The Ranch, and Unbreakable Kimmy Schmidt.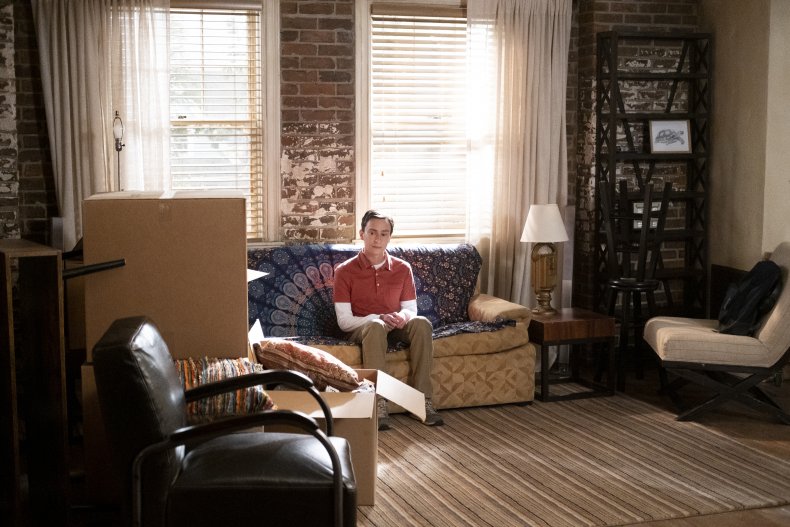 Atypical's storyline may have reached its natural end, leading to the decision not to renew the show for a fifth season.
The show's fourth and final outing will see Sam (Keir Gilchrist), who is now a college student, move into an apartment with his best friend Zahid (Nik Dodani).
Sam's move to college will no doubt be a new beginning for the teenager who has autism. He now has a taste of freedom and independence, leaving behind his overprotective mother Elsa (Jennifer Jason Leigh) at home.
This season will also see Sam contemplate what will happen after college is over with his therapist Julia Sasaki (Amy Okuda).
Elsewhere, Elsa and Doug (Michael Rapaport) will be working through their marriage and Casey (Brigette Lundy-Paine) and Izzie's (Fivel Stewart) relationship will continue to blossom.
Speaking to Bustle, Rashid teased that the series would end on a high with "a moment of hope and joy that feels inevitable and amazing."
Rashid also teased the series finale will see Sam take a huge step forward and follow an ambitious goal that will lead him down some rocky paths.
All four seasons of Atypical are streaming on Netflix now.